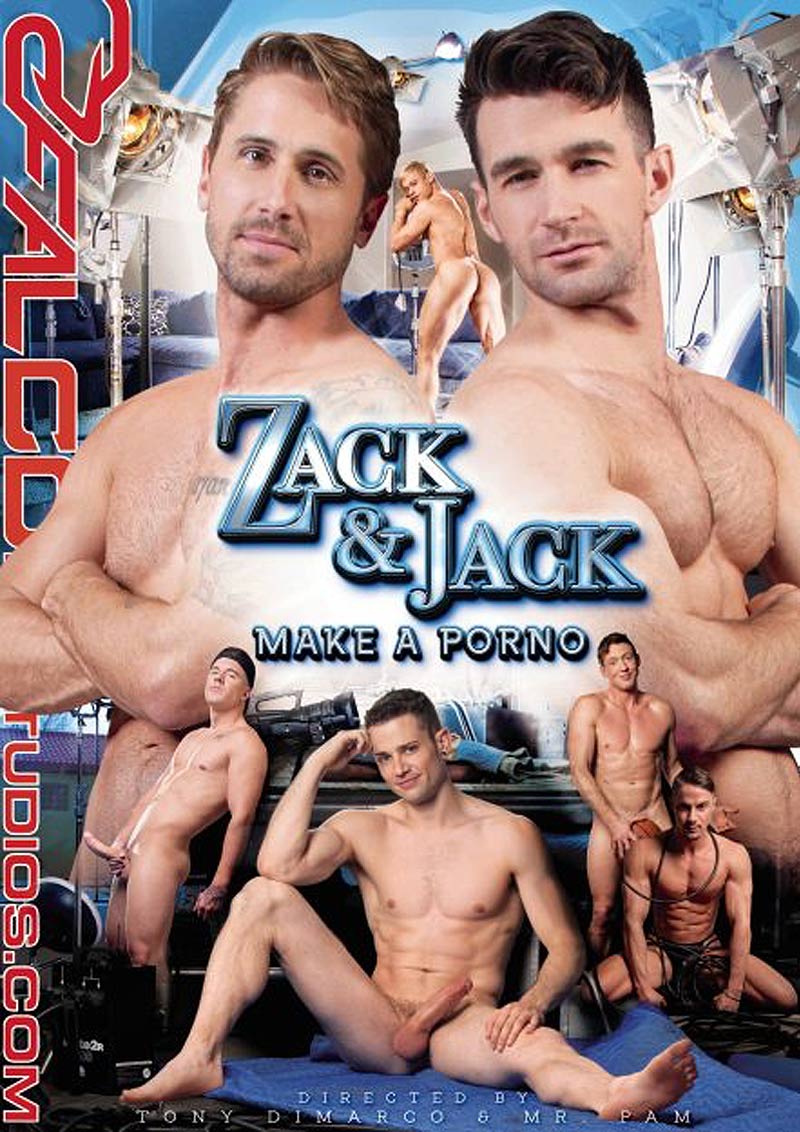 Watch as JJ Knight Fucks Wesley Woods at FalconStudios
Series Synopsis:
When Jack (Wesley Woods) quits his job on the same day his roommate Zack (Woody Fox) gets laid off, the two realize they need to make some quick cash. After pondering nearly impossible ideas for new careers, they mutually decide to make a gay porn. From the creative and collaborative minds of award-winning directors Tony Dimarco and mr. Pam, comes 'Zack & Jack Make a Porno'. With Zack as the producer and Jack as the director, they set out on the challenge to find the hottest and most hung studs to star in their debut dirty flick. When JJ Knight shows up on set to shoot the debut scene, he needs a moment to get his cock hard. Jack steps in to lend a helping hand, but JJ needs more than just a warm palm. With the crew on break, Zack finds himself alone on set with the infamous Alam Wernik. Alam's tight body and perfectly smooth hole is the only invitation that Zack needs to fuck his leading man up the ass. When Jack and Alam drive to get some food, Alam decides to make his own meal out of Jack's meaty cock. The two take turns blowing each other in a fast food parking lot until both studs and the inside of the car are covered in cum. Pierce Paris and Quin Quire (a.k.a. Quinn II at Corbin Fisher) slip away from the rest of the cast and crew to find a secluded storage area. Quin gets his ass stretched to the limits with Pierce's monster cock before Quin takes the stud's thick load in his open mouth. When exotic French model Skyy Knox leaves the set over a talent dispute, Zack is quick to console him. The comfort soon turns to lust as Skyy's towel hits the floor. The two studs fuck hard on the couch until both of them explode, leaving Skyy covered from head to cock with jizz. When 'Zack & Jack Make a Porno', it's not certain if they'll ever finish, but one thing is for sure; no one is leaving this set without getting their fair share of dick!
Scene One Synopsis:
Zack (Woody Fox) and Jack's (Wesley Woods) first big scene of their new porno starts when JJ Knight shows up on set and needs some extra time to get hard. JJ leaves for a little privacy and as the crew takes a quick break, Jack (Wesley Woods) steps in to give JJ a helping hand. JJ Knight is high maintenance and is never satisfied with just a handjob and orders Jack on his knees to have a taste. Jack is happy to help and soon has JJ's massive 10′ dick crammed firmly down his throat. Jack can hardly wait for JJ's giant pole to fill his ass and bends over to take every inch that JJ has to offer. The horny jocks switch it up for maximum penetration before Jack hops on top for one last ride. JJ hits just the right spot as he pounds away to fuck the cum out of Jack's throbbing cock. With Jack's cum still dripping down his ripped body, JJ Knight lets loose and blasts a load into Jack's eager mouth. Jack realizes he may have made a mistake for the production by making JJ cum so hard. Did Jack ruin the opening scene by letting the star conquer is hole?