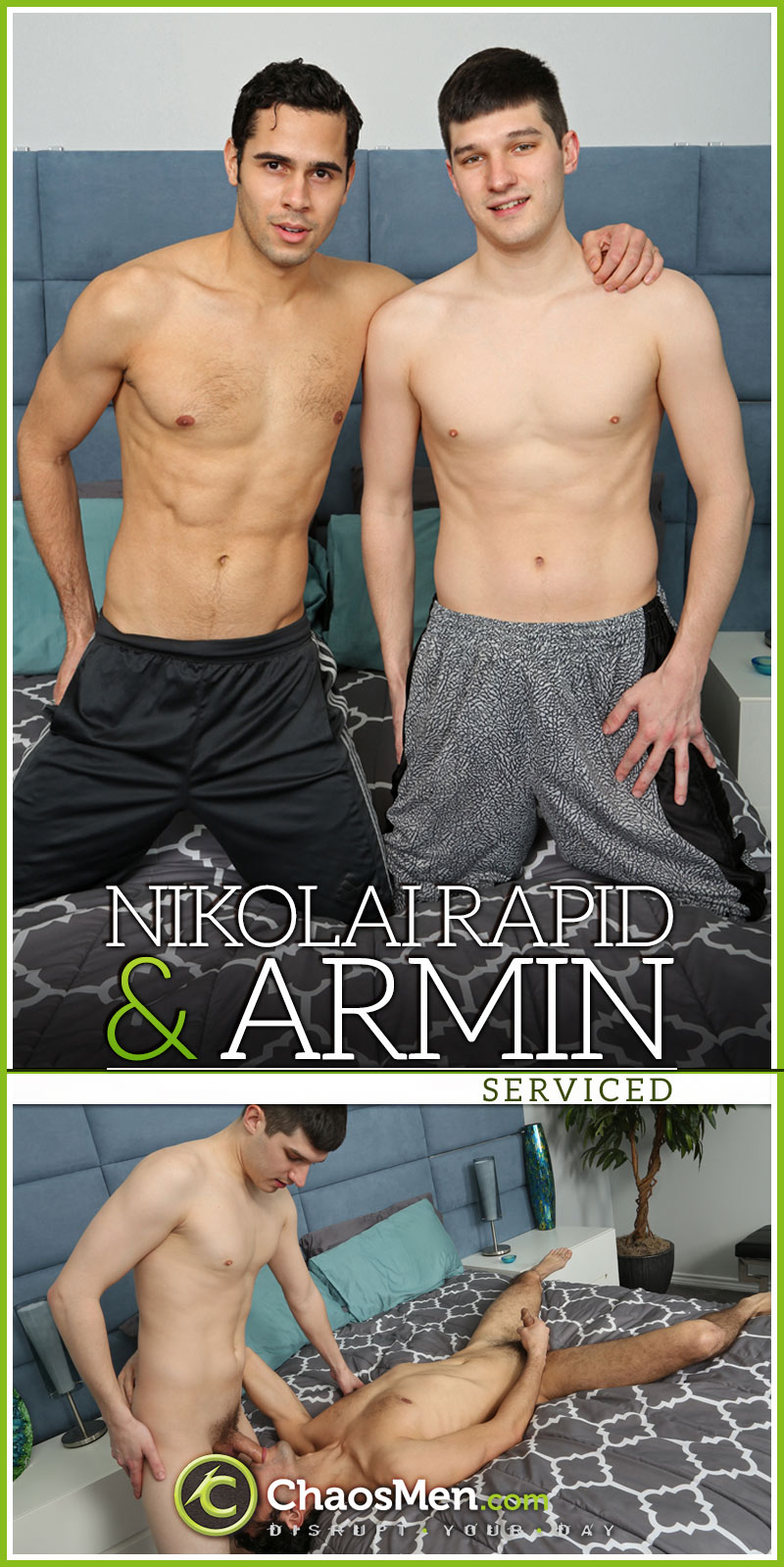 Watch Armin & Nikolai Rapid at ChaosMen
Armin was eager to suck some dick, and Nikolai Rapid was down to play. Armin said he loves sucking dick, so I put him in charge of his own Serviced video. He starts by sucking on Nikolai, who squirms around in pleasure. Armin has got some oral skills!
Nikolai Rapid is coming along on his own abilities, though he is no where near the pro that Armin is.
For Armin and Nikolai Rapid's cum shots, they both race to see who will cum first. While Nikolai jerks his cock furiously in his face, Armin wins by busting his load first.
Nikolai Rapid then drops his load directly into Armin's open mouth.
Gulp!