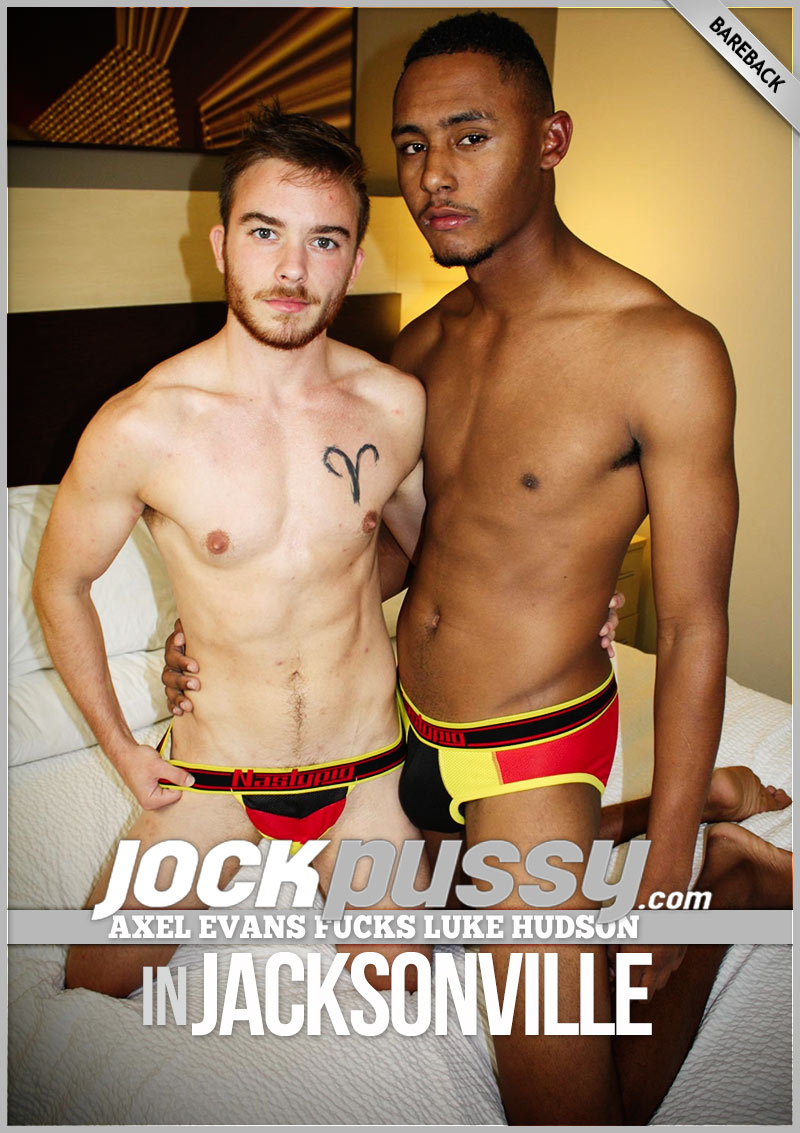 Axel Evans Fucks Luke Hudson at JockPussy:
Axel Evans has delicious chocolatey skin. He also has a talented tongue which Luke Hudson discovers when the two lock lips and start to kiss. Luke perches above Axel – legs spread – and Axel's tongue gets to work as he makes our favorite porn star moan.
Luke Hudson then makes Axel Evans moan as he uses his own tongue and lips to suck on that chocolate rod. Axel's cock is hard and ready to dive into Luke. The pleasure moans increase as the headboard bangs against the wall with every one of Axel's strokes until the two boys cum.
Watch as Axel Evans Fucks Luke Hudson at JockPussy