Jock Pussy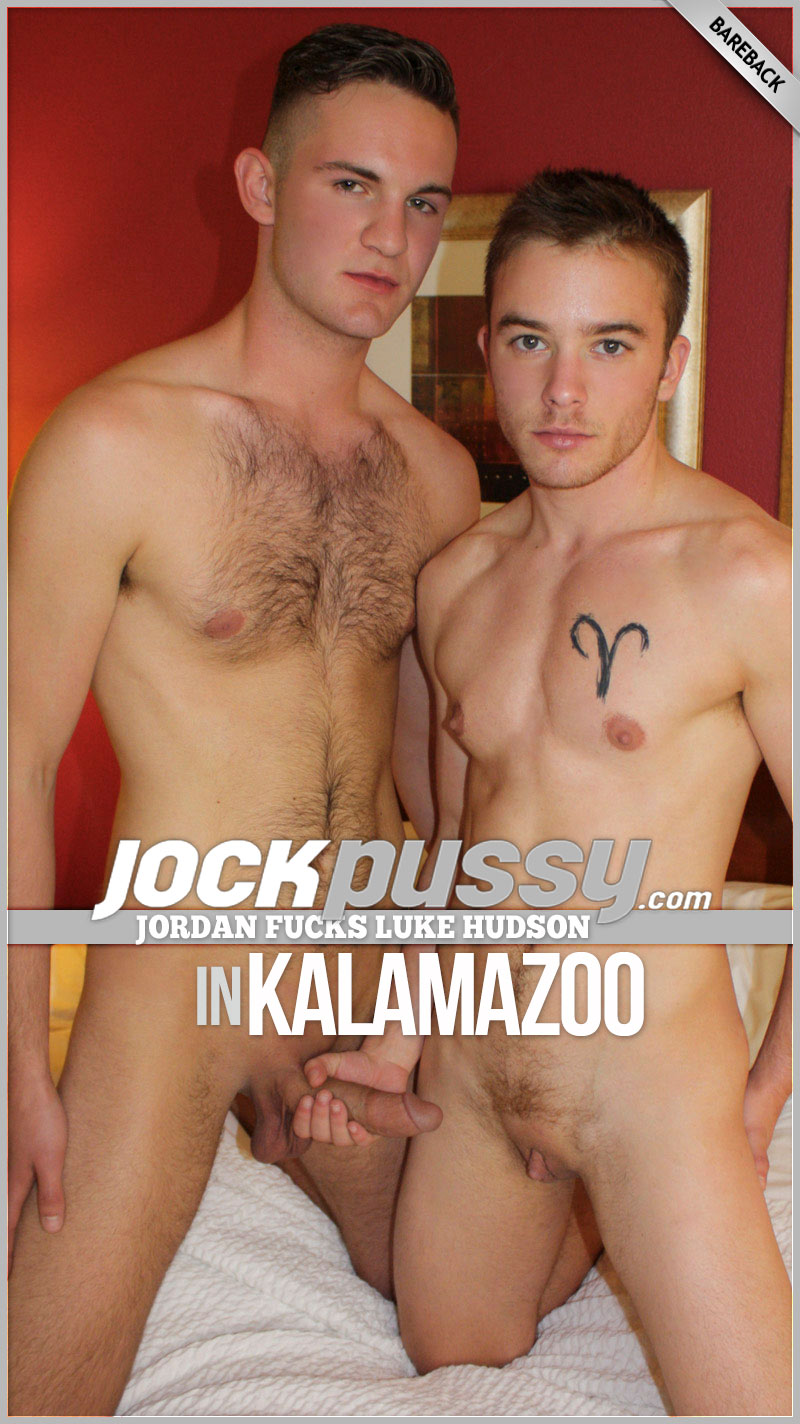 Jock Pussy: Jordan eagerly lets it loose on his cute FTM partner, Luke Hudson. Luke moans louder and louder as Jordan laps at his wet pussy, getting his clit fatter and harder as he sends waves of pleasure throughout his body.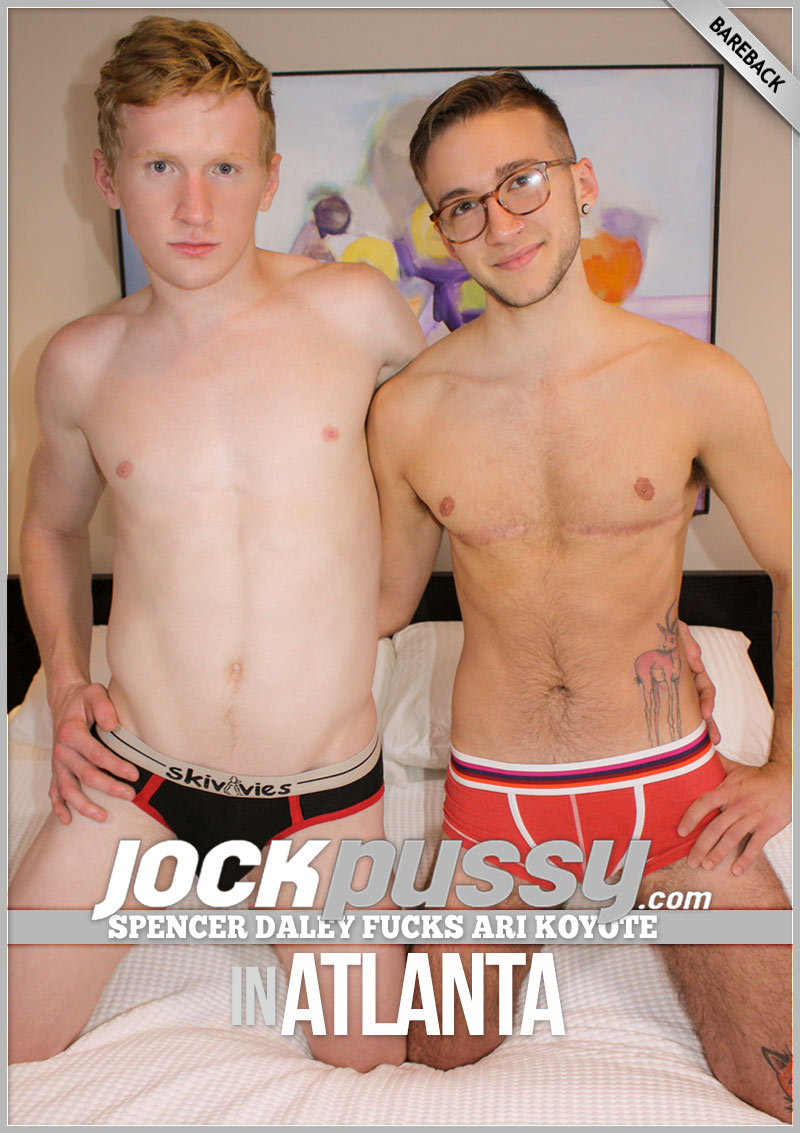 Jock Pussy: Ari Koyote and Spencer Daley are curled up in their Atlanta bed as they strip down and feel each other's bodies.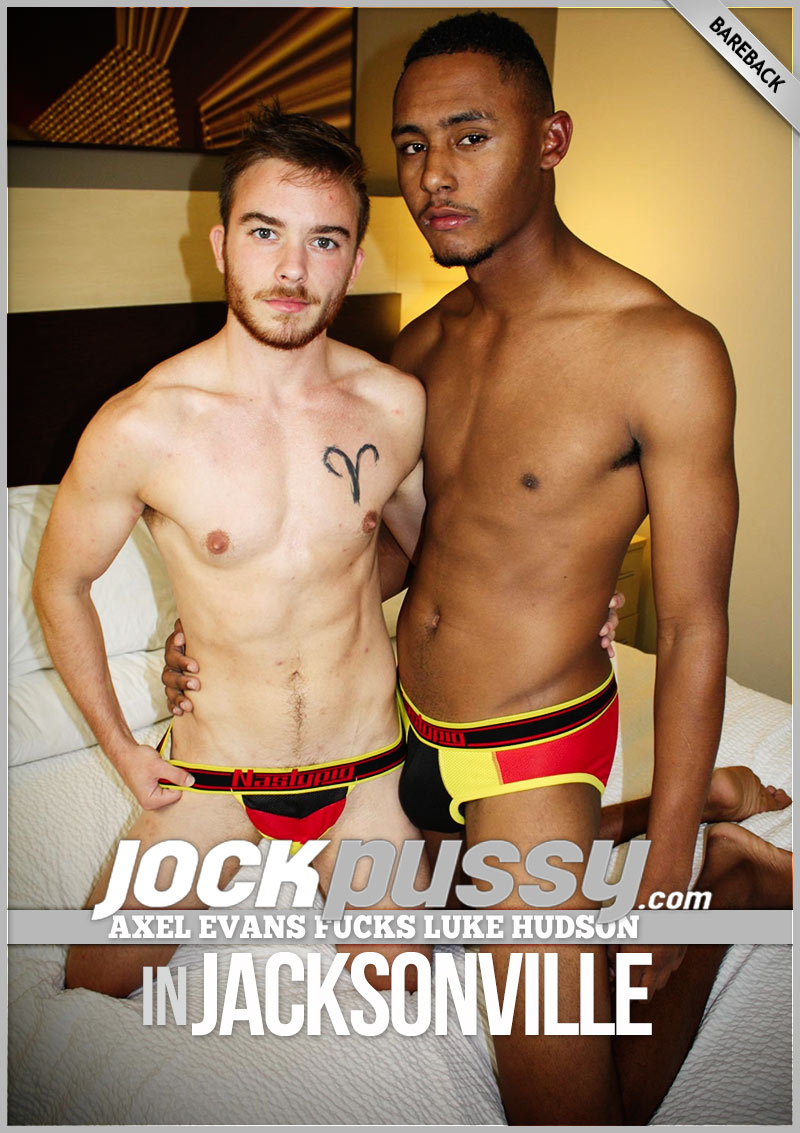 Axel Evans has delicious chocolatey skin. He also has a talented tongue which Luke Hudson discovers when the two lock lips and start to kiss. Luke perches above Axel – legs spread – and Axel's tongue gets to work as he makes our favorite porn star moan.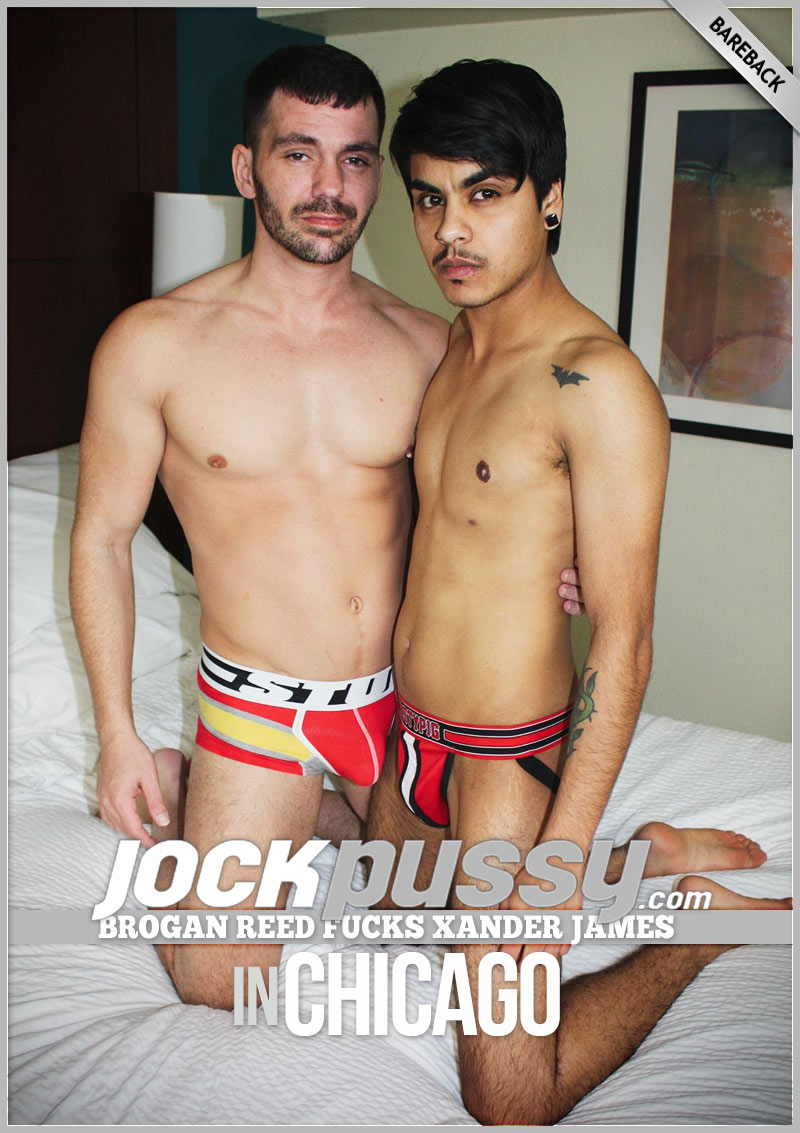 Oh boy! Meet our newest boy Xander James. He's a good friend of Luke Hudson and was curious to try porn. He's got stunning dark, mysterious looks with a mix of Mexican and Pakistani background. He's bisexual and only started transitioning a few years ago.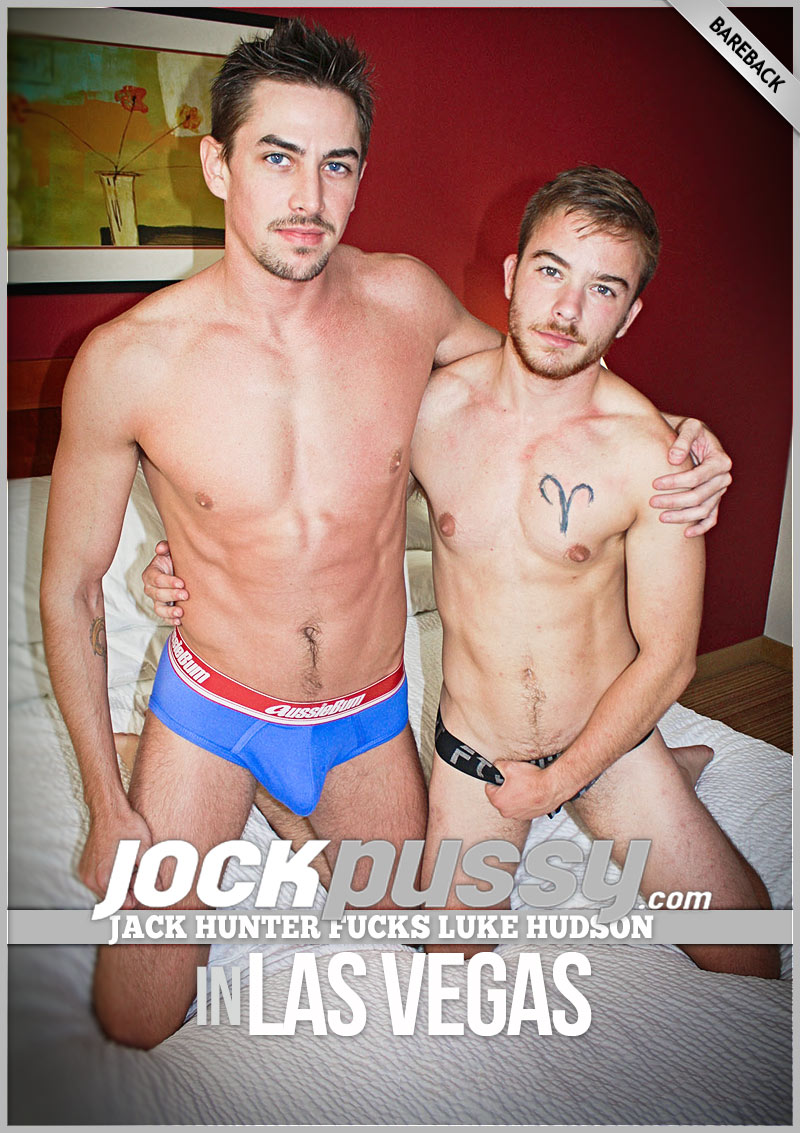 Two of porn's hottest properties – FTM star Luke Hudson and the ever stunning Jack Hunter have teamed up to show the rest of the world just how it's done. From their first kisses to the cum dripping out of Luke at the end – this scene delivers that mythical fuck that you had that one time on holiday with that person you'll never see again.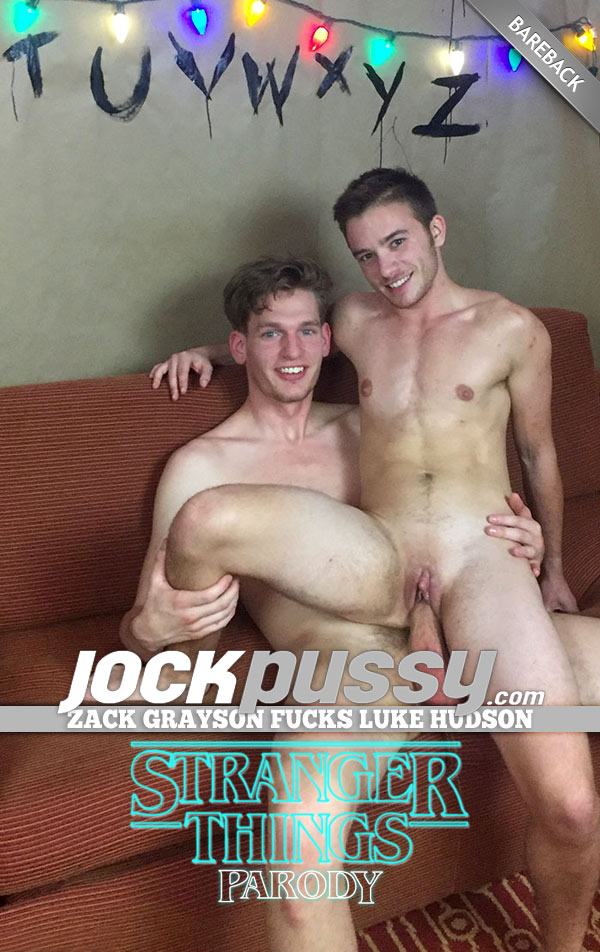 Luke Hudson finds some strange lights and letters on the wall – what can it mean? Through the wall comes the monster – or at least the monster cock of Zack Grayson. "I'm the demogorgon or something – Let's fuck!" he yells. This monster cock is huge and hard as rock as Luke lies back and deepthroats it's inches. It's then Zack's turn to use his lips and tongue to flick and lick and titillate Luke. The two moan as the heat rises. Zack's massive bare cock enters Luke and he is in pure ecstasy. Utilizing every inch of the couch to fuck in position after position – this otherworldly encounter is the hottest thing you'll see all year. Zack blows his load all over Luke's abs and leaves to do 'demogorgon stuff'. Luke is left wondering what just happened…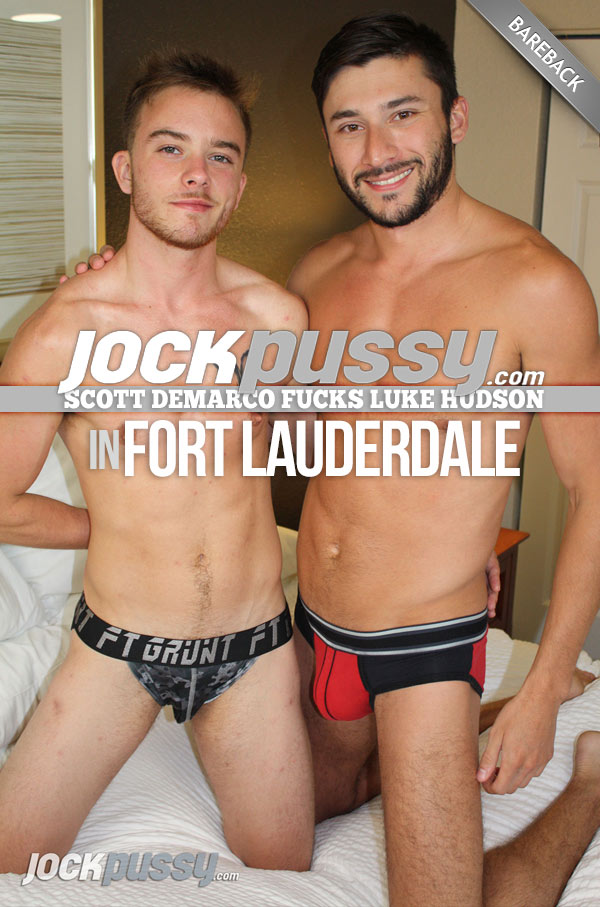 Luke Hudson and Scott DeMarco – the sight of these two hot jocks together is one hell of a heavenly vision. As they kiss their hands explore each other's bodies. Scott kisses Luke's neck – making him moan.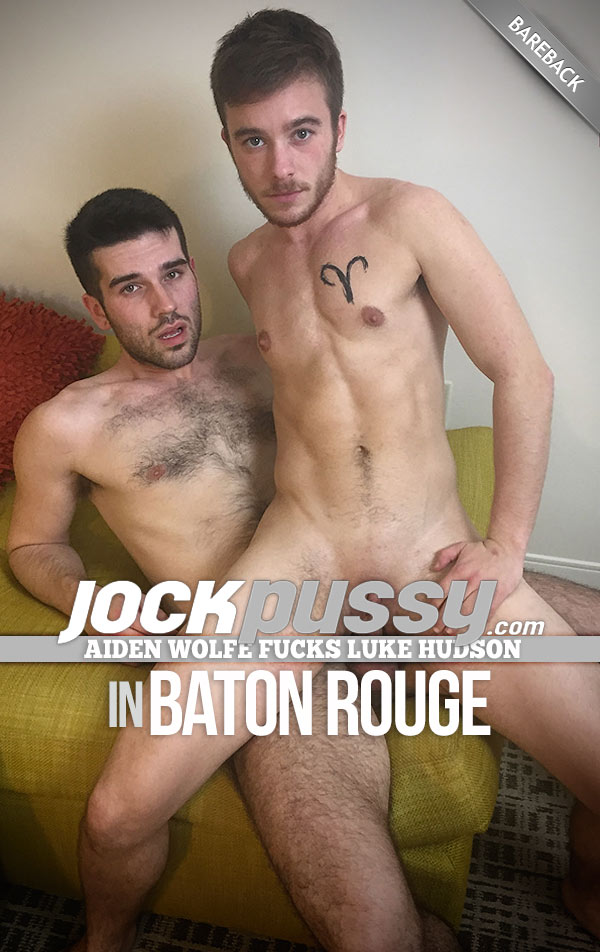 Luke Hudson arrives in Baton Rouge and meets tall dark and hairy Aiden Wolfe who is instantly enamored with Luke. They embrace on the couch – kissing and feeling up each other's bodies. Aiden's hairy chest feels good rubbing against Luke's freshly tattooed torso.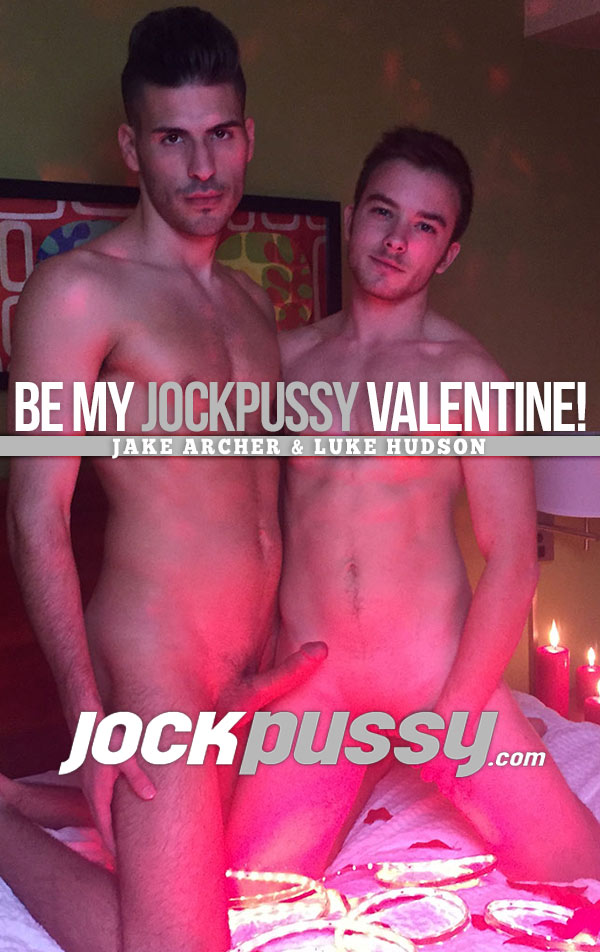 Luke Hudson brings you a special Valentine's Day gift – a glorious creampie scene with the super sexy Jake Archer in conjunctin with RawFuckBoys.com.