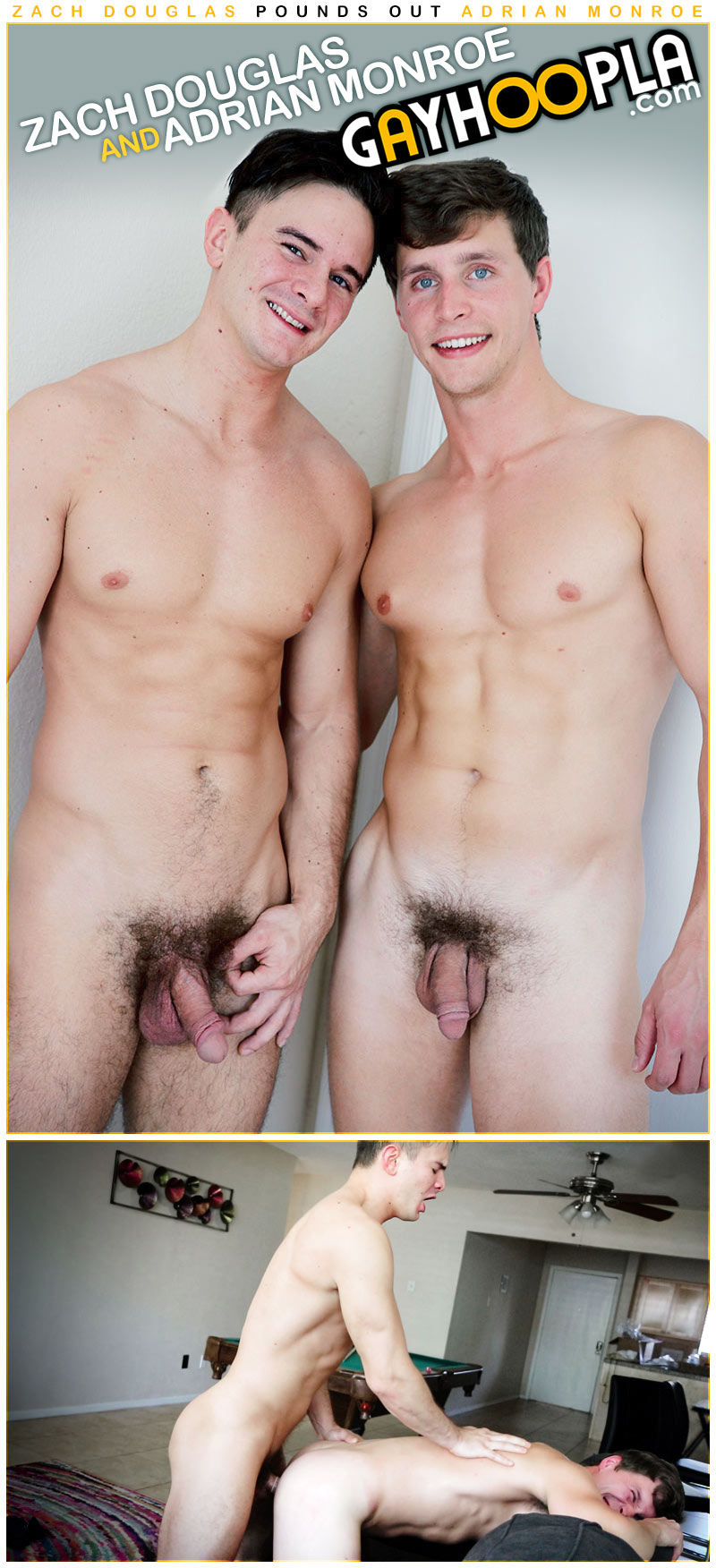 Zach Douglas Pounds Out Adrian Monroe at GayHoopla scene summary:
It has been a while since we have seen Zach Douglas at GayHoopla, but when we told him he had the opportunity to smash Adrian Monroe's sweet ass, Zach hopped on a plane the next day!
It's immediately clear that Adrian is just as excited for this hook up to happen. If you don't recall, these two super hotties teamed up on Julian Rodriguez's virgin ass back in November 2017. Now it's time for them to have some alone time so they can really focus on pleasing each other.
Mutual blow jobs and of course Zach Douglas has to taste that Adrian ass he has been wanting so badly to start off the scene. From there, Zach takes a seat and Adrian let's him get a look at his white, round ass as he slides up and down on Zach's pole in reverse.
Then, the VERY flexible Adrian Monroe hops off and with his shoulders on the ground and legs opened up WIDE in the air, Zach plunges his hard cock deep in Adrian's hole. To finish each other off, they go in to both of their favorite position, doggy style. This kind of stimulation is a lot for Adrian to handle… So he just let's it all go, literally. He busts a nice thick nut all over the couch and it isn't long before Zach follows suit and covers Adrian's fit back with his load. These two are hot!