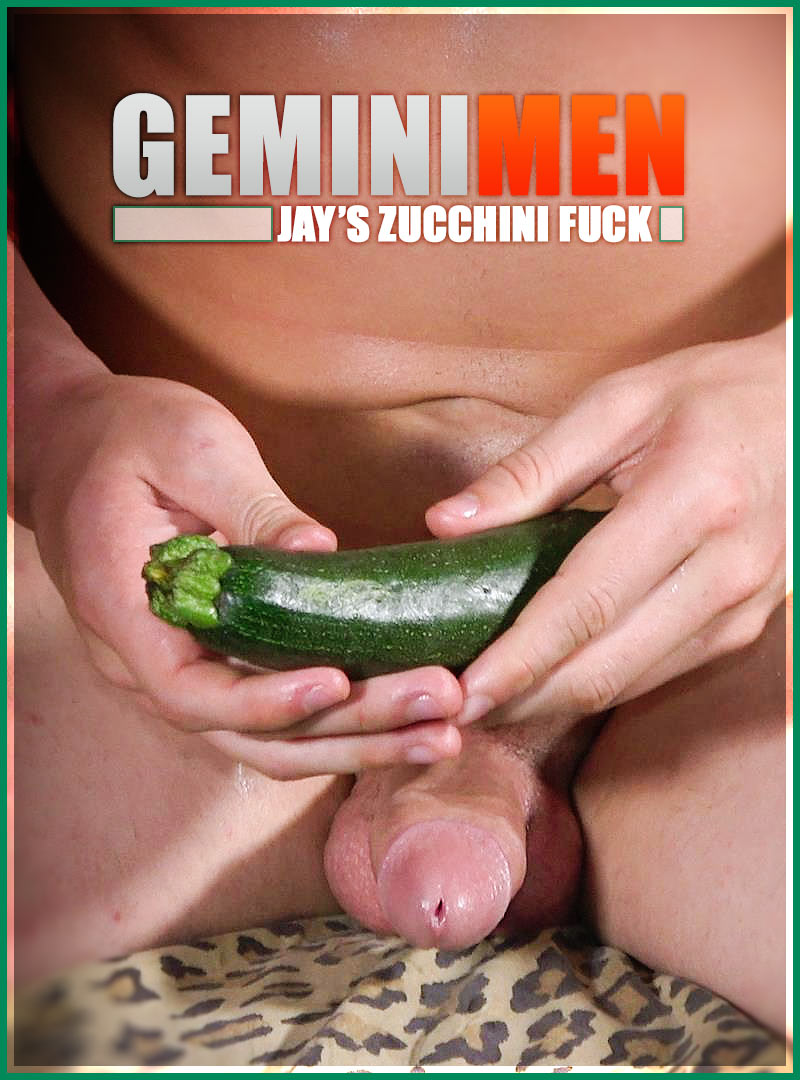 Jay Diamond's Zucchini Fuck at GeminiMen.com, Scene Summary:
Mark Gemini had filmed MMA cage fighter Jay Diamond several times before Jay went to a training camp for fighters. They stayed in touch and when Jay came back in April, Mark got quite a surprise. Jay had shaved his entire body from head to tail (literally!) in a sort of ritualistic cleansing. Though he still looked hot, sexy and butch as hell, Mark really missed his furry chest! This is the first video shot on Jay's return and it's a pretty intensive toy shoot over an hour long!
After Mark and Jay Diamond chat a bit to catch up, Jay kicks back. He pulls his legs up and slides his shorts to his ankles. He really does have a fantastic body and all smooth and hairless. So much so that Jay looks like a marble statue. After his cock gets hard, he and Mark finger his ass getting him primed for some heavier penetration. Then one after another toy slides deep in this trained fighter's tight hole. Butt plugs, vibrators and dildos all pave the way for Mark's signature Beer Bottle which Jay slides deep in his butt. It is amazing that his dick stays hard the entire time!
Jay Diamond is horny as hell and needs relief, so he takes a fresh zucchini (from the Farmer's Market grown without pesticides!) and puts it where the sun don't shine! He almost takes the whole thing! The combination of the chill and full feeling in his butt make him ache for release and then it comes..OMG! Jay shoots multiple spurts of thick white cum all the way to his neck. He almost hits his face and he's too exhausted to move.
Conclusion:
As he gets his strength back, Jay and Mark talk about the shoot, what he did and how it felt before we get to watch Jay in a hot steamy shower.
Watch Jay Diamond's Zucchini Fuck at GeminiMen