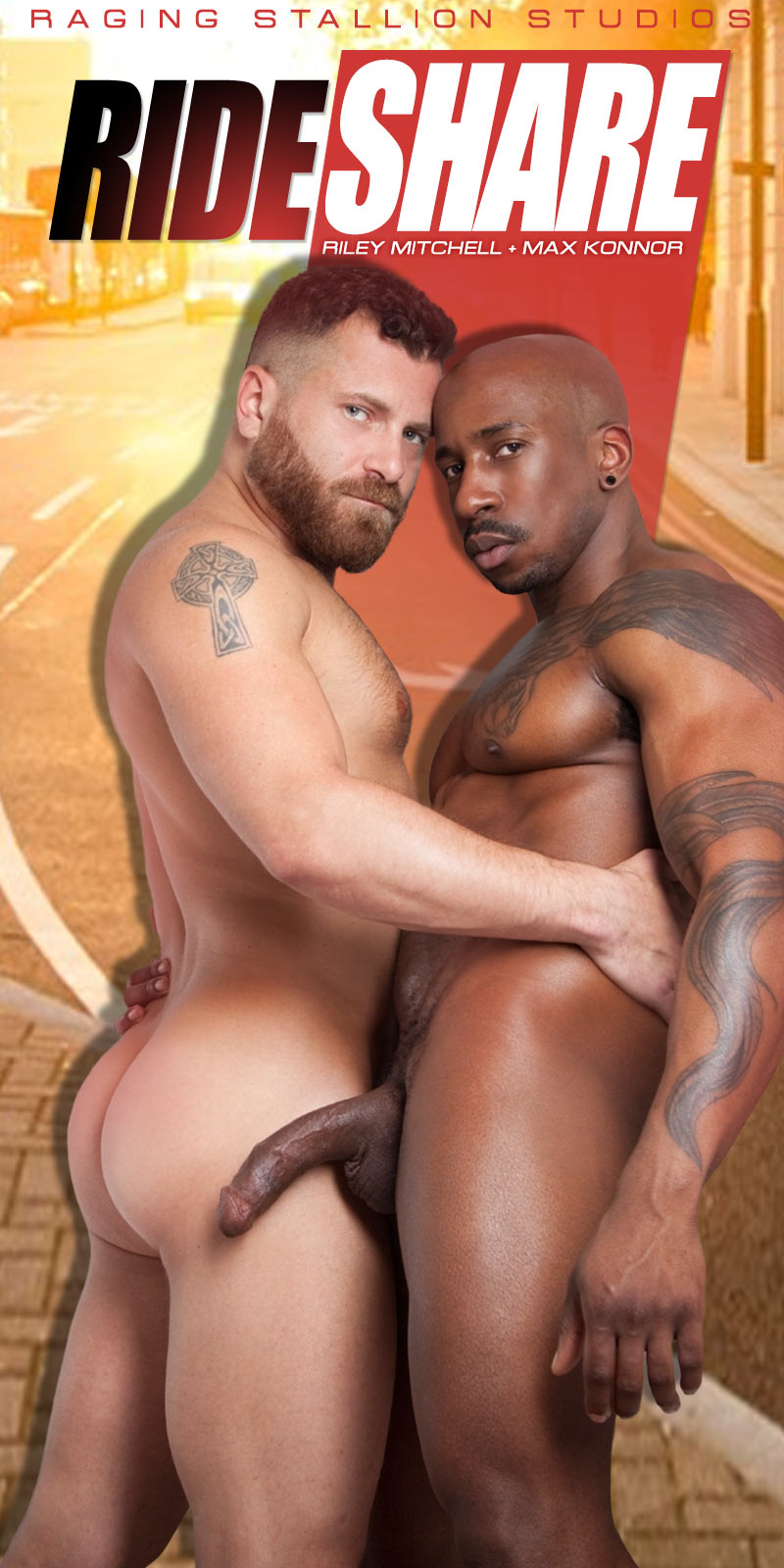 Max Konnor Fucks Riley Mitchell in 'Rideshare, Scene 4' at Raging Stallion, Scene Summary:
Max Konnor called a 'Rideshare' that's still a few minutes away. He's in his towel taking a dick pic to send to a buddy when he accidentally sends it to his driver, Riley Mitchel. Riley gets upset and pounds on his passenger's door. But when Max shows up in his towel, Riley decides to get on his knees and suck on Max's monster cock.
Riley Mitchell is up to the challenge of taking the whole thing down his throat. Therefore, he chokes and gags as he whips out his own hard dick to jack. Max Konnor wants to see if Riley is able to take it in his ass. So, bends the driver over to eat his hairy hole. That's all it takes for Riley to admit that he needs Max inside of him. Riley bends over even further to let Max stuff his ass.
Riley Mitchell is filled completely with cock as Max Konnor pounds his driver relentlessly. Max wants to switch it up so Riley can get the full experience and throws Riley onto his back to stuff his hole even deeper. Riley grabs the sheets in ecstasy as Max works up a sweat filling up Riley's stretched-out ass.
Feeling Max Konnor's giant dick ramming his insides is what tips Riley Mitchell over the edge and he blasts a load up over his head and onto his own face and chest. When Max sees Riley's massive release, he pulls out and feeds Riley his cum by blasting into his mouth.
Watch as Max Konnor Fucks Riley Mitchell at RagingStallion