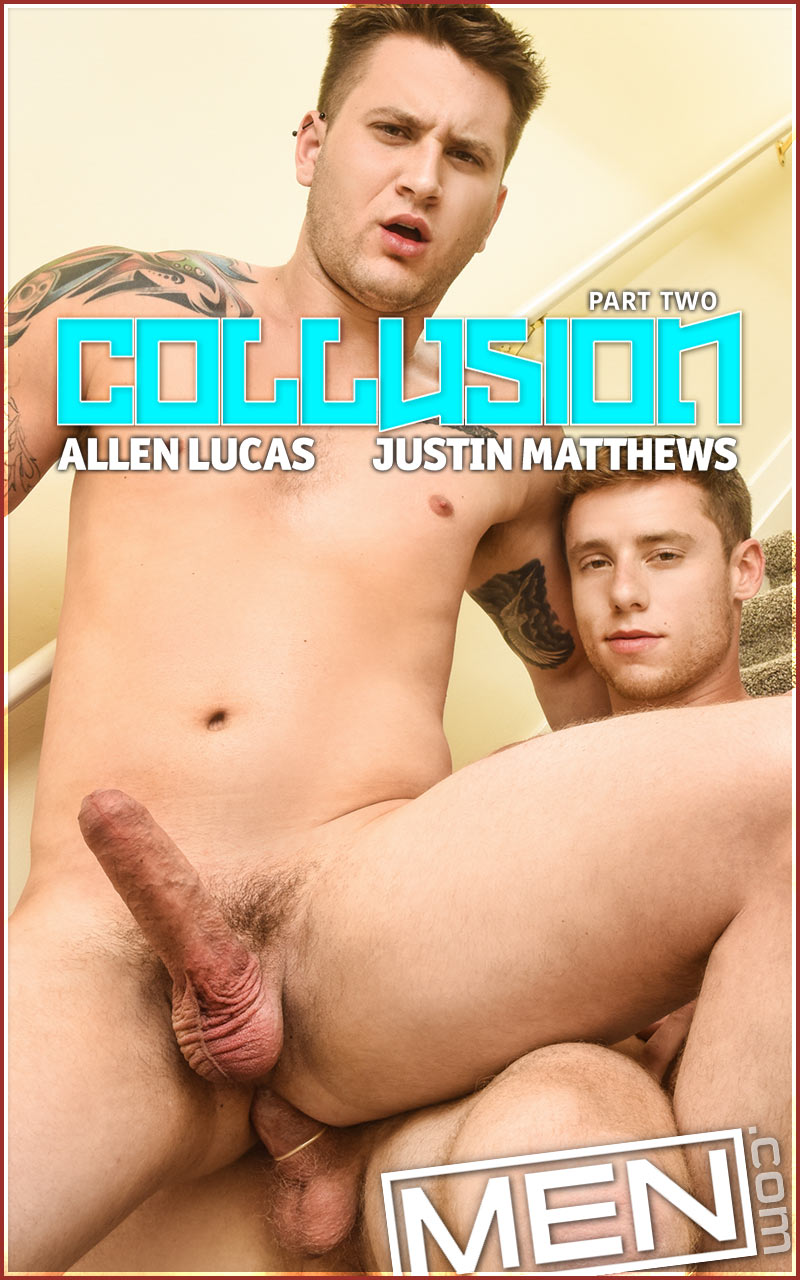 Allen Lucas and Justin Matthews Flip-Fuck in 'Collusion, Part 2' at MEN.com, Scene Summary:
Here we find Allen Lucas watching his new hire. In fact, stud muffin Justin Matthews is mowing the lawn and he has his chiseled, bare chest out. The horny hottie colludes with his friends to help him pull a prank on Justin. The ultimate goal is to get Justin in the buff. The friends douse Justin with water. Ultimately, this forces him to run inside naked. Just inside, Allen is conveniently waiting with a towel to help him dry off.
Now that Justin Matthews is turned on, he accepts a blow job from Allen Lucas. Next, Allen begins by priming his dick to fuck some boy pussy just before getting fucked himself!
Watch as Allen Lucas and Justin Matthews Flip-Fuck at MEN.com
Watch as Allen Lucas and Justin Matthews Flip-Fuck at MEN.com