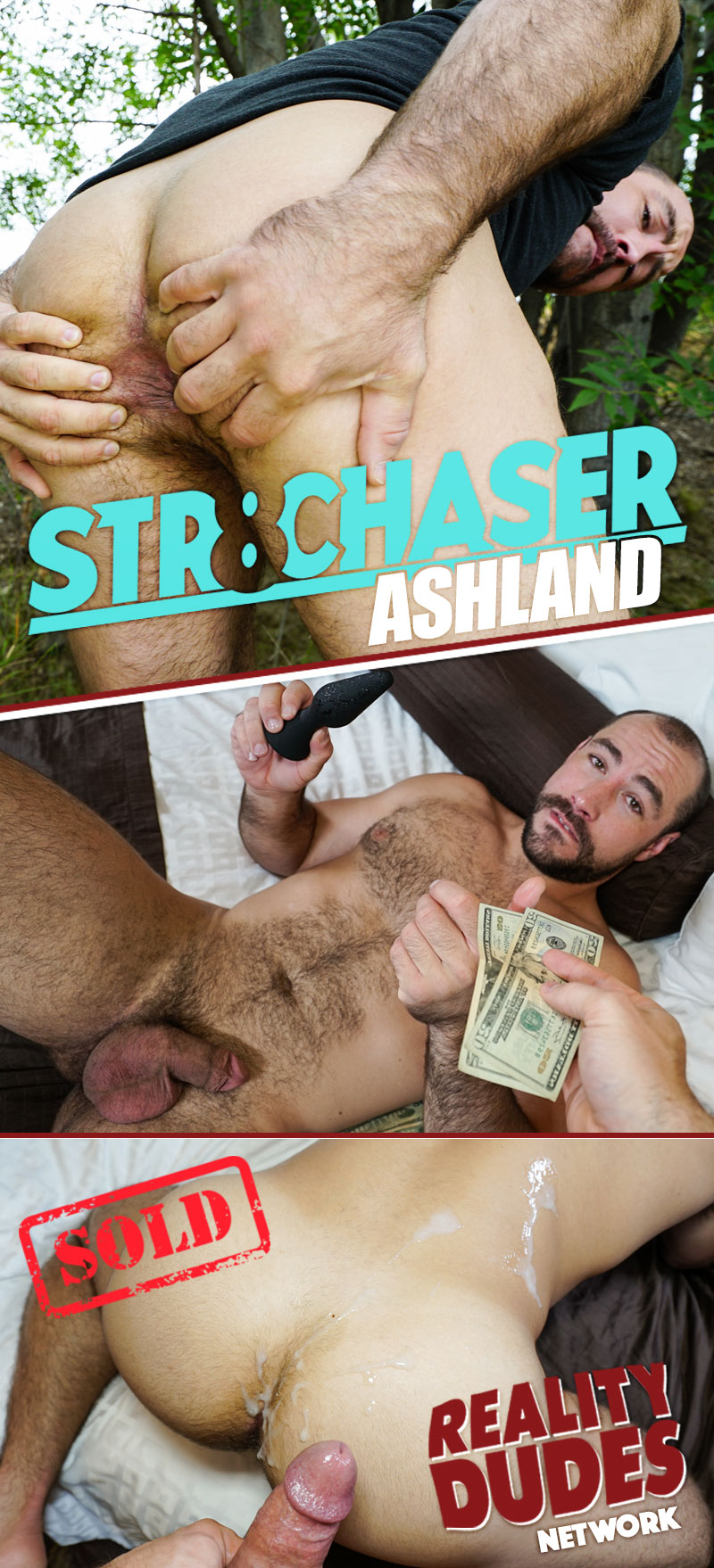 I'm out here taking a walk in the park and I spot this good-looking guy sitting on a bench. His name is Ashland and he's just my type!
Ashland's body is so well built and I can see his perfect bubble butt. So of course I had to ask him for an up close and personal view. He didn't want to take the cash, but he was so easily persuaded. As a matter of fact, he bargained me up for some extra cash and then happily spread his cheeks and flashed his asshole!
It was just a matter of time before I got Ashland into a room and had him going up and down on a dildo. Ultimately, he got that tight hole loosen up for my big dick to finish the job.
Watch Ashland at Reality Dudes Network