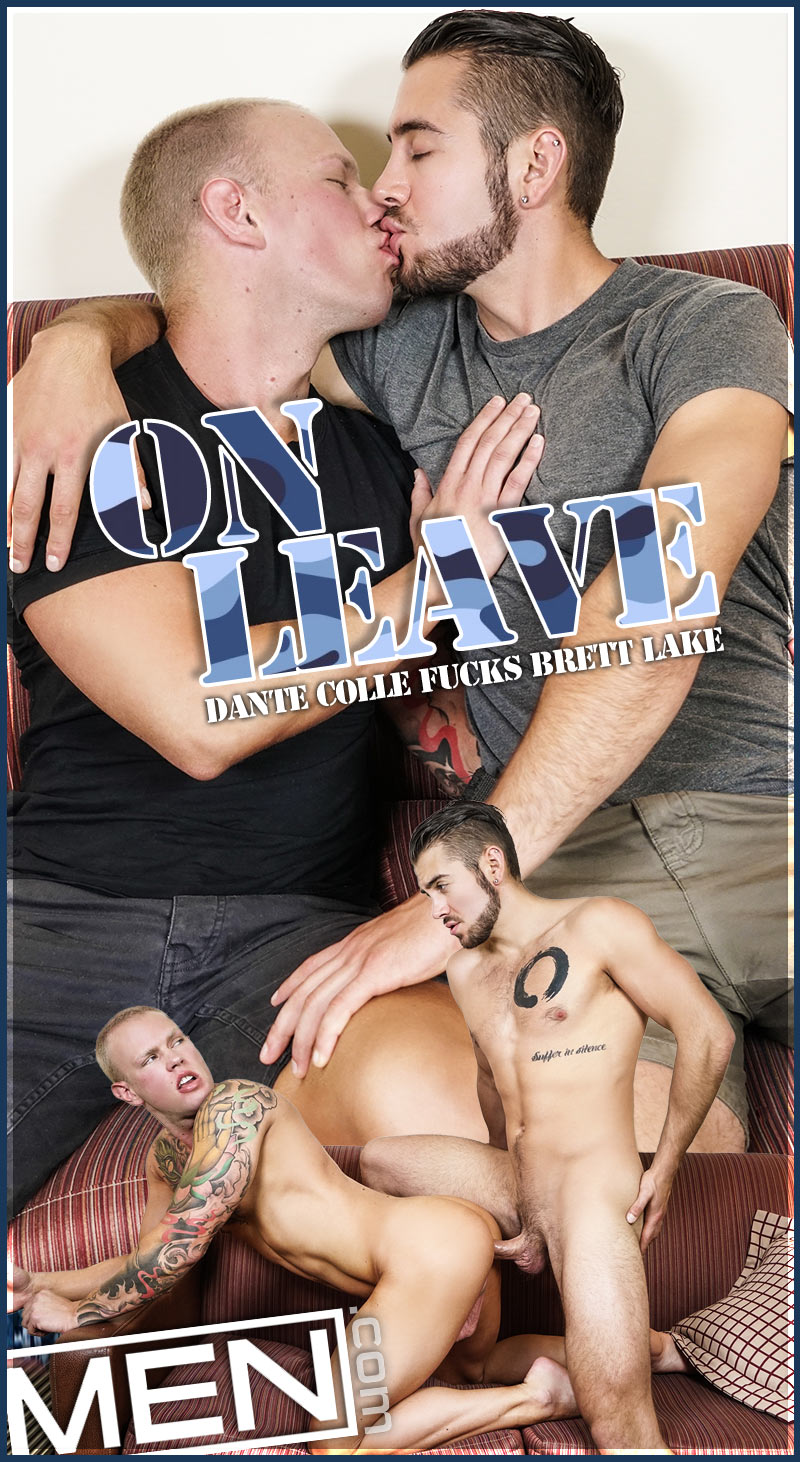 Dante Colle Fucks Brett Lake in 'On Leave, Part 2' at MEN.com, Scene Summary:
Military man, Brett Lake, is finally On Leave and he heads over to Dante Colle's place so he can crash for a few days.
Brett Lake is more than welcomed by the athletic, military hunk who invites him in and offers him a hot shower. Brett is so horny that the blue-eyed stud whips out his wall dildo and gets to work on his ass. A curious Dante Colle can hear him moaning and decides to check it out. He slowly enters the bathroom and is more than pleased to find him in prime position!
Dante Colle wastes no time offering up the real thing!
Watch as Dante Colle Fucks Brett Lake at MEN.com