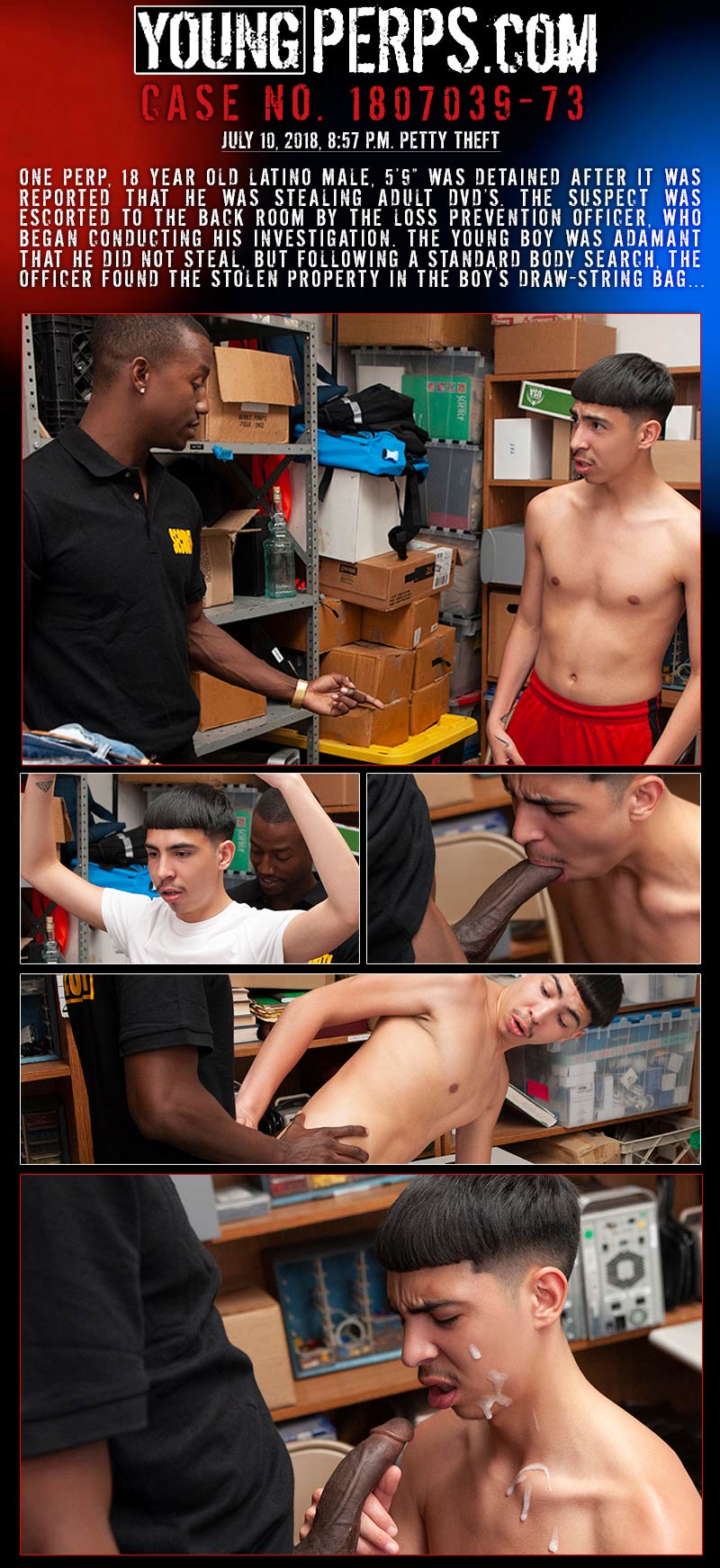 This week's YoungPerps brings back our most popular new security officer, Axil Miller, who catches a sexy Latino teen stealing adult DVD's.
The perp denies stealing, but after an invasive body search, the officer finds the stolen merchandise in the boy's bag. The boy watches a ton of porn, so he knows exactly what to do to the officer's magnificent 10-inch cock. Even though the boy complains as he gets pounded, his dick remains rock hard.
The horny guard pumps a thick load out of the pervert's dick. Then he begins milking his load all over the boy's smooth chest. Watch as this young perp pays for his crime by recreating the film he stole.
Axil Miller Fucks Perp at Young Perps.com