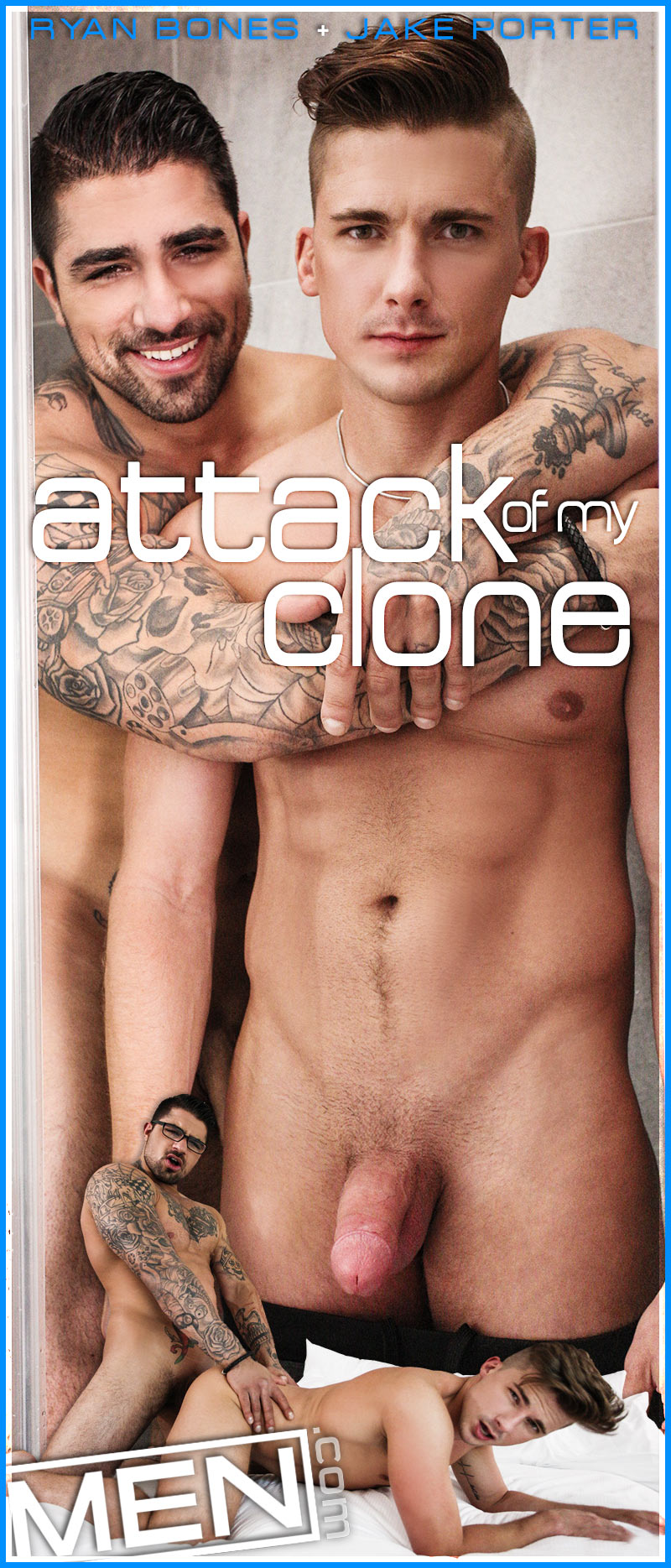 Ryan Bones Fucks Jake Porter's Clone in 'Attack of My Clone' at MEN.com:
Adorable hunk, Jake Porter, clones himself so that he can skip doing housework. This surprises Ryan Bones, his dark-haired, tattooed and muscular partner. Later, Ryan comes home to find Jake's clone sitting on the couch. He's really shocked that the clone looks exactly like Jake! The clone has the same toned body, bubble butt, and big dick!
Jake Porter must leave to go shopping and Ryan Bones heads to the shower. There Jake's clone follows him in to help get him cleaned up. Ryan's uncut cock hardens at the thought of fucking Jake's clone as he directs him into the bedroom.
While the clone is slobbering all over Ryan Bones's cock, the real Jake Porter returns and he's quite upset! In conclusion, the clone runs off and Jake shows Ryan that no one can ever replace him; not even himself!
Watch at Ryan Bones Fucks Jake Porter at MEN.com