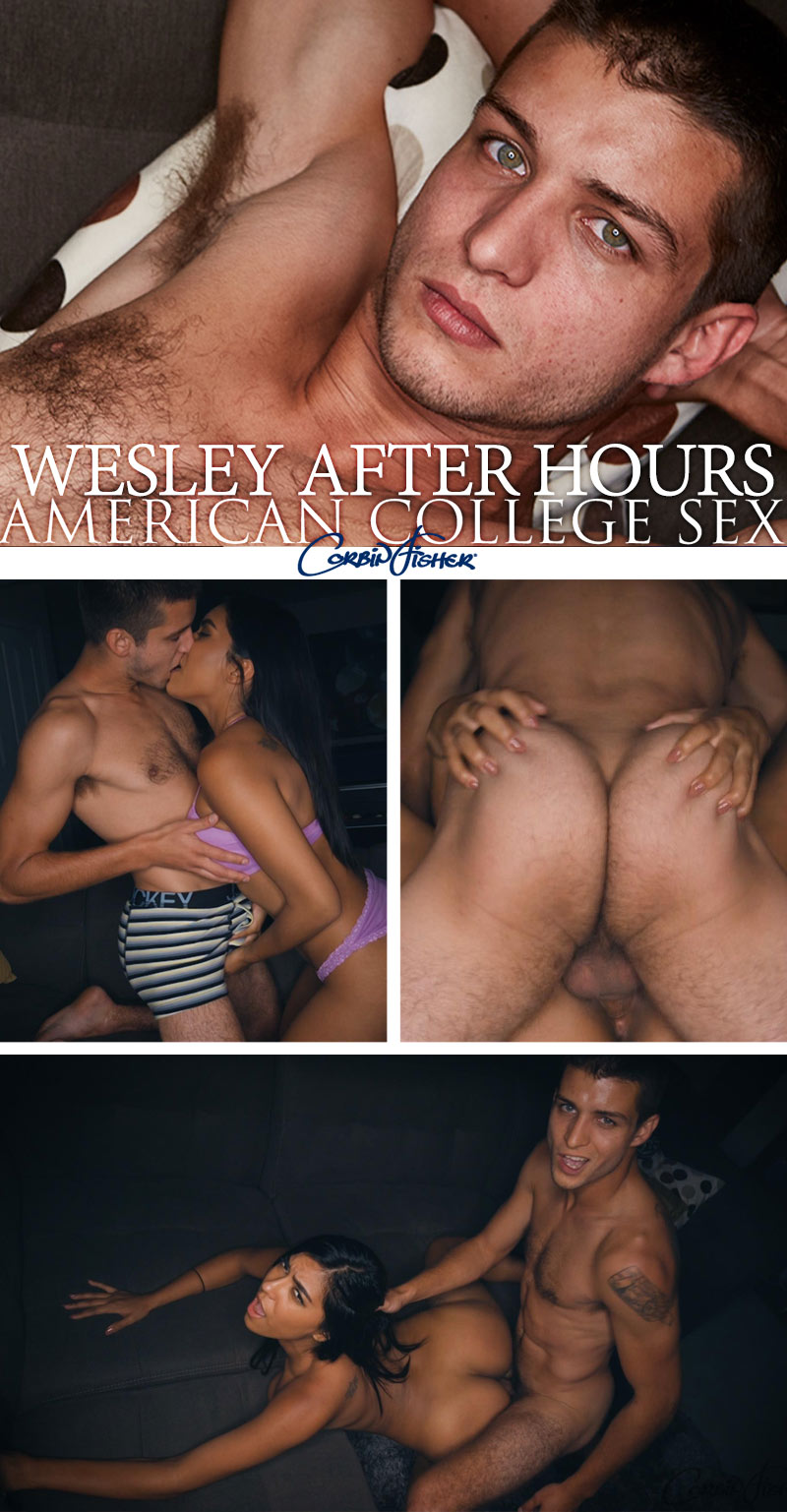 In our After Hours series, we want to give you a chance to get up close and personal with our guys, as they show off for you in a more intimate environment.
Wesley is tall, dark, and handsome, with a winning smile. He is by far one of the most laid-back and easy going personalities here at Corbin Fisher. This Texas stud has quickly grown into one of our most versatile guys. Therefore, in this episode we really wanted to let him loose.
Alongside receiving a little oral worship, Wesley dishes out a rough, dominant fuck out on the couch while the rest of the house is asleep.
It's a thrill to wash Wesley really dish it out. Especially when his lean muscles tense and flex, when he bites his lip and then smirks at the camera!
Finally, after working up a sweaty sheen all over his sexy body, Wesley lets out a hot, thick load to top off his After Hours encounter.
Watch Wesley After Hours at American College Sex