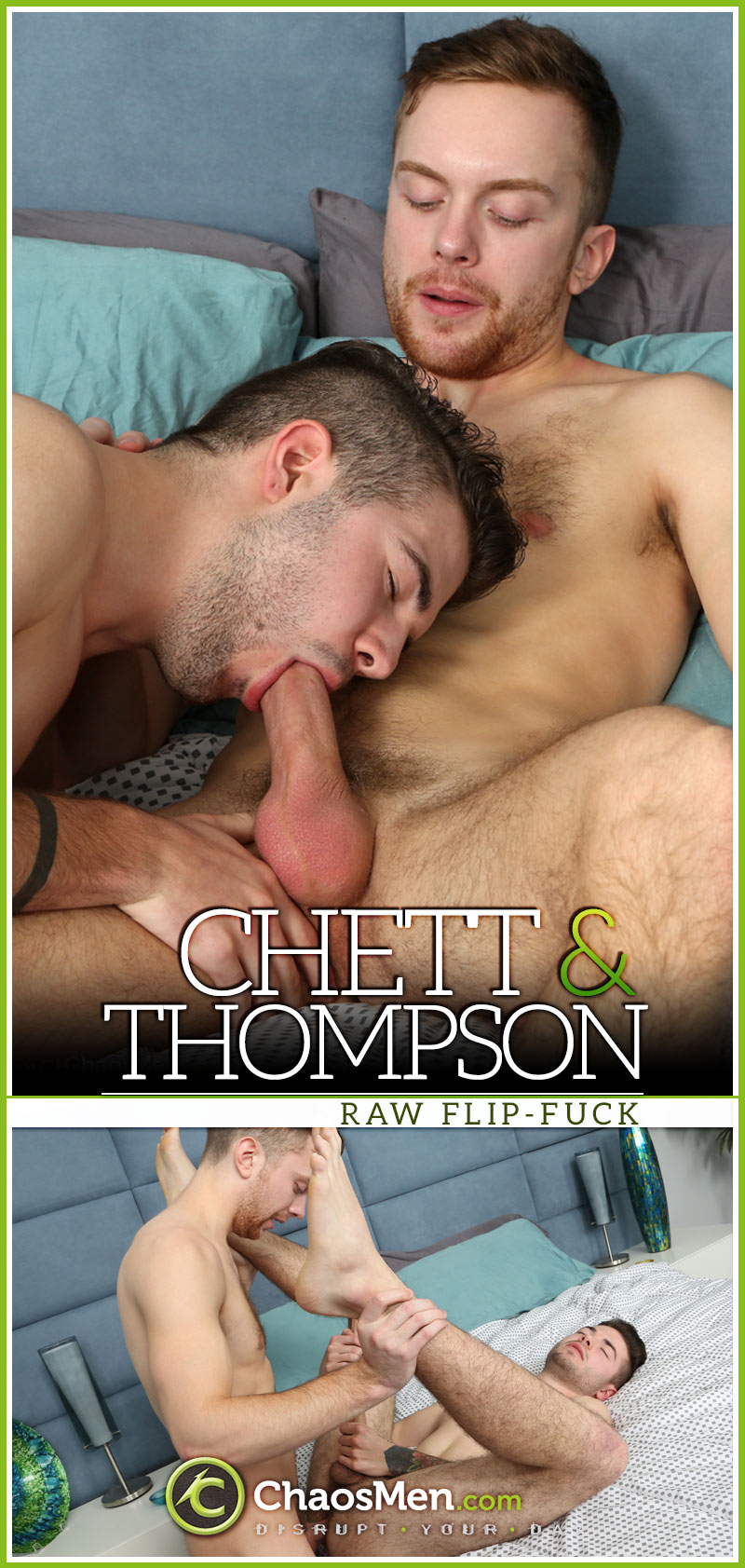 Chett and Thompson Flip-Fuck Raw at ChaosMen:
Chett seemed down to fuck as well as be fucked. Not sure if it was his first time, but he acted like it would be. Thompson has been working with professional guys, and he was eager to take on a Chaos Men newbie.
They suck each other's cocks, but Thompson is eager to get Chett ready to be fucked. He flips him over and begins to eat his hole. Chett smiles as his hole is tickled by Thompson's tongue. His smile is replaced by a look of hunger, as he grinds his ass back into Thompson's face.
Thompson then began to finger Chett's hole, getting him loosened-up for his cock. Thompson takes his time working his cock inside, and Chett quickly was in pleasure mode.
Next, Thompson road on top of Chett, sliding up and down on Chett's cock.
Finally, Chett fucks Thompson on his back, expertly fucking a load out of Thompson's cock. Thompson jerks his own cock, getting himself close. When he gets close, he has Chett take over stroking until his cock explodes.
Chett pulls out, painting Thompson's hole with his own load!
Watch Chett and Thompson at ChaosMen.com