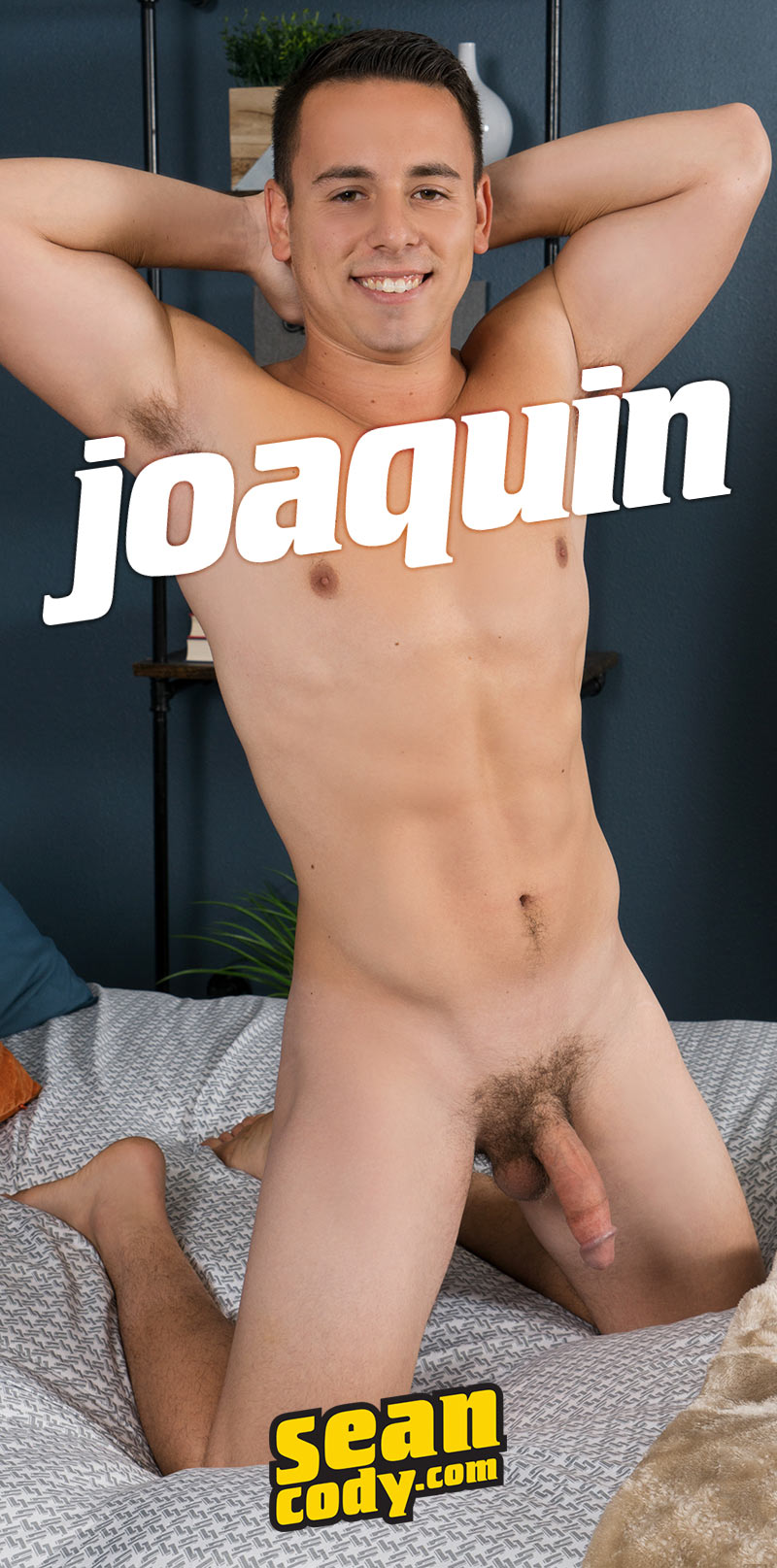 Joaquin's Solo at Sean Cody:
Sean Cody newcomer Joaquin is a 22-year-old Italian Jersey boy with a cute, boyish face, dark features and a toned physique. Joaquin admits he grew up as the typical Jersey shore kid who spent most of his time on the beach. An activity which has propelled his plans on moving to San Diego so he can ditch the cold and live in the warm weather all year round.
Joaquin works out 6-days a week to stay in shape and proudly boasts about his bubble butt.
"I've had experiences with two guys before; one time I tried to top and the other time I let him top. It was two different guys and two separate experiences," says Joaquin.
"Everyone should just give it a try at least once, especially when you're young and in college. I would top again and then bottom because I have a juicy booty!"