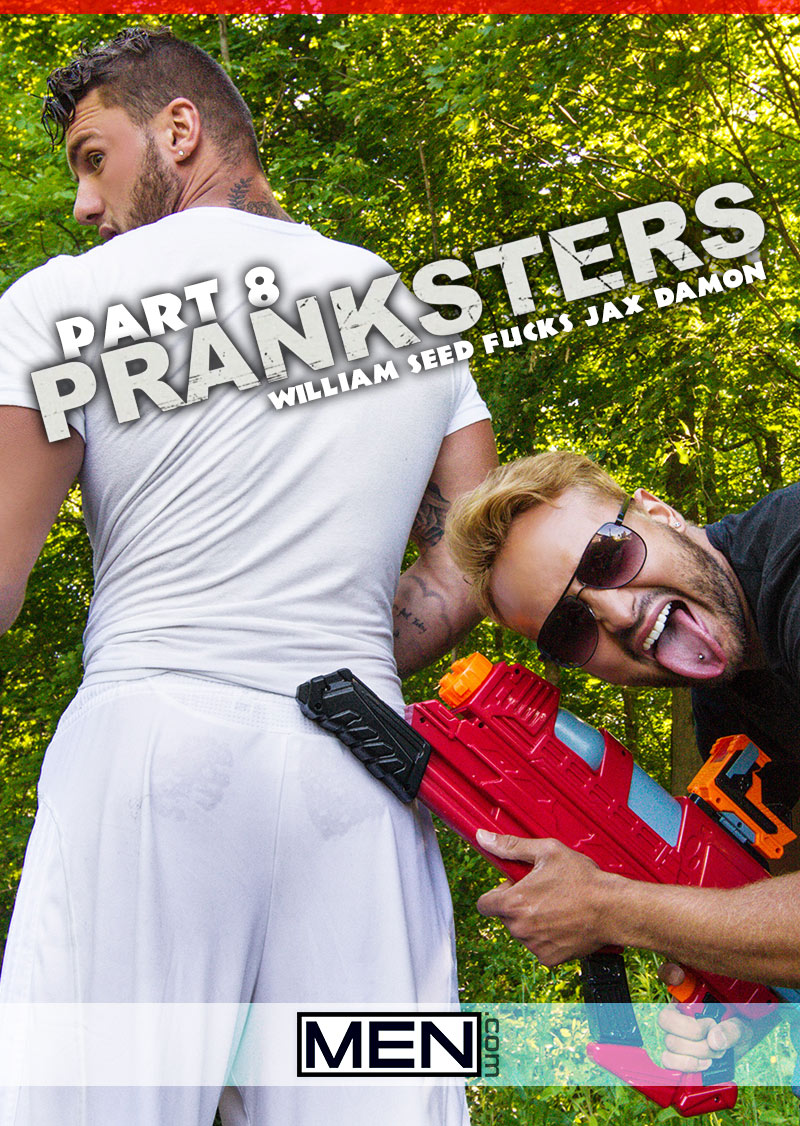 William Seed Fucks Jax Damon in 'Pranksters, Part 8' at MEN.com:
The pranksters are at it again! They're driving around with a super soaker and looking for innocent victims to soak. They find buff, chiseled hunk William Seed walking on the side of the road and drench him before speeding off.
Little do the pranksters know, William Seed is hot on their trail and blonde-haired cutie Jax Damon gets nabbed by a very horny William.
William Seed makes him get down on his knees to suck his massive cock with his pierced tongue before turning him around and making him his bottom bitch.
Watch as William Seed Fucks Jax Damon at MEN.com