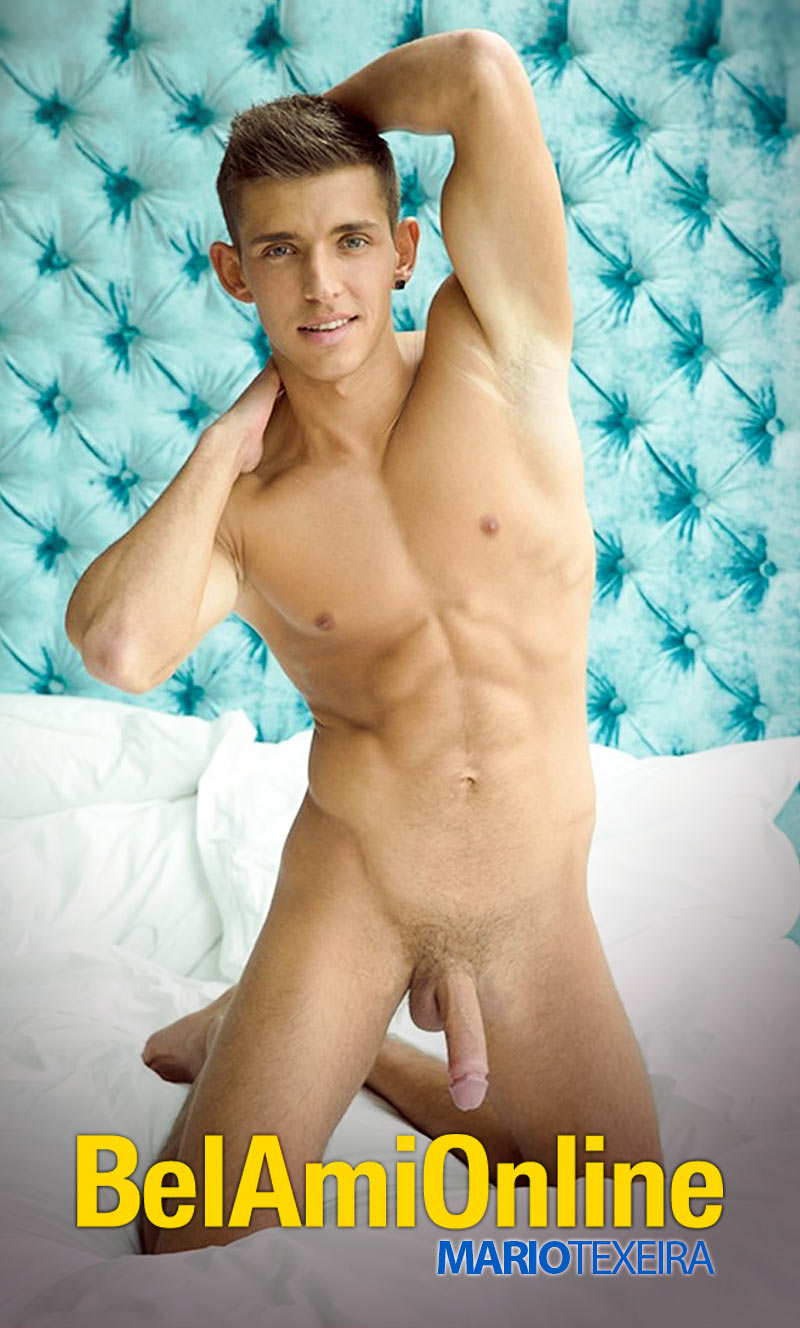 Today Bel Ami has new Freshmen star, Mario Texeira in their Budapest studio. Mario is here for a photo shoot with in-house photographer, Eliot Klien.
Mario Texeira has already been featured on Freshmen for a while. You will begin to see more of him in the coming months on BelAmiOnline.
This was the first thing after his casting that Bel Ami filmed with Mario Texeira. Therefore, he is still full of an endearing shyness as he gets his clothes off in front of the cameramen. Once the session gets going though, we are rewarded with a very handsome guy. Mario has an amazing smile and very attractive physique.