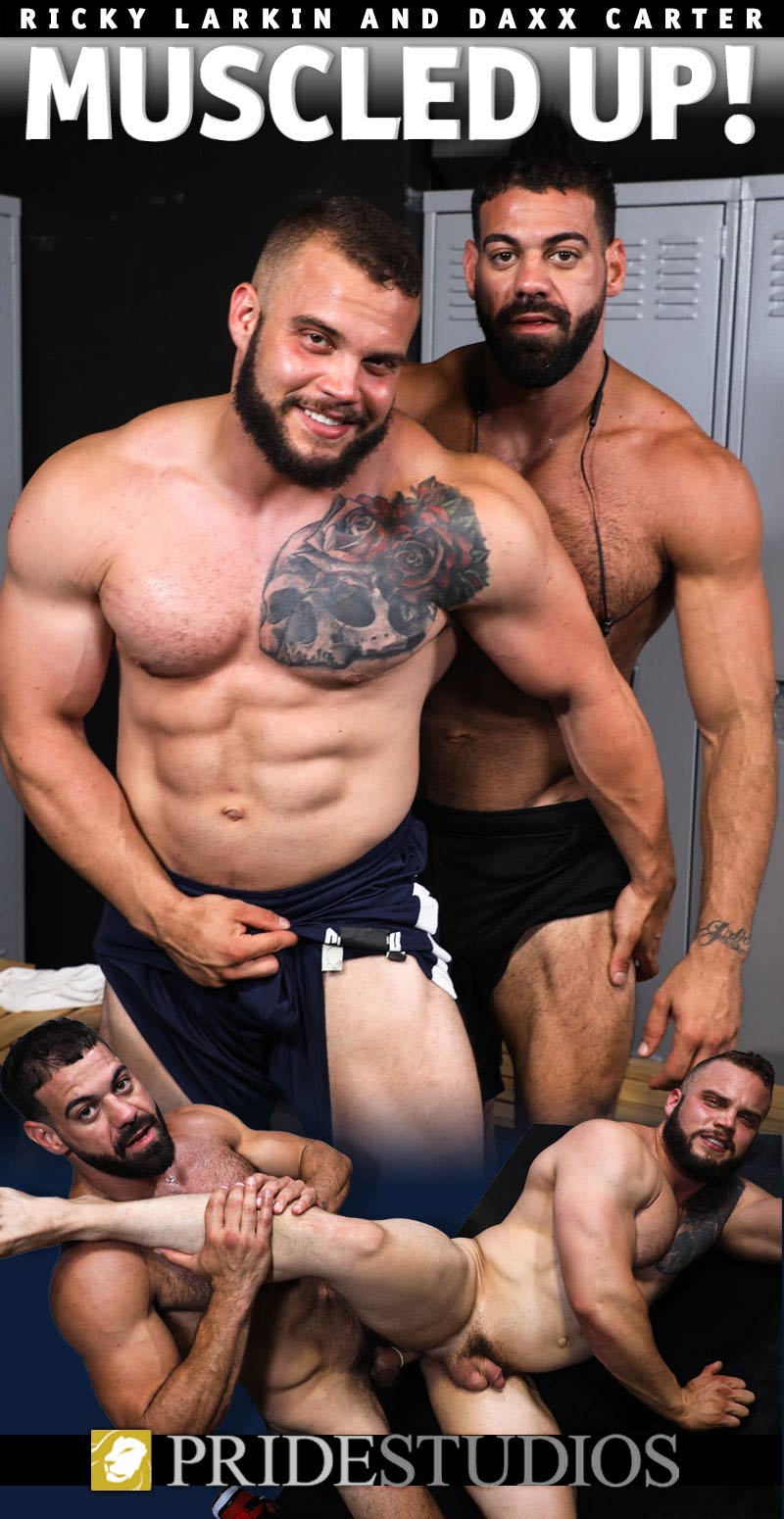 Ricky Larkin Fucks Daxx Carter in 'Muscled UP!' at Pride Studios:
Daxx Carter (a.k.a. Buck Carter) and Ricky Larkin are back in the locker room after a great workout. They are mutually admiring each other's hard work in the gym and comparing gains. This leads to some body fondling and soon both are kissing.
Daxx Carter drops to his knees and starts sucking Ricky Larkin's massive thick cock. Ricky then sucks Daxx for a while before bending him over and rimming his beefy ass. Ricky Larkin loves tongue fucking Daxx's massive beefy ass as he gets it all wet and ready for his cock.
Ricky Larkin then fucks Daxx Carter long and deep with his big hard cock. First, they fuck on the bench and then down on the floor where he drives it deep inside Daxx Carter. He pulls out and both shoot their loads. Enjoy!
Watch as Ricky Larkin Fucks Daxx Carter at Pride Studios