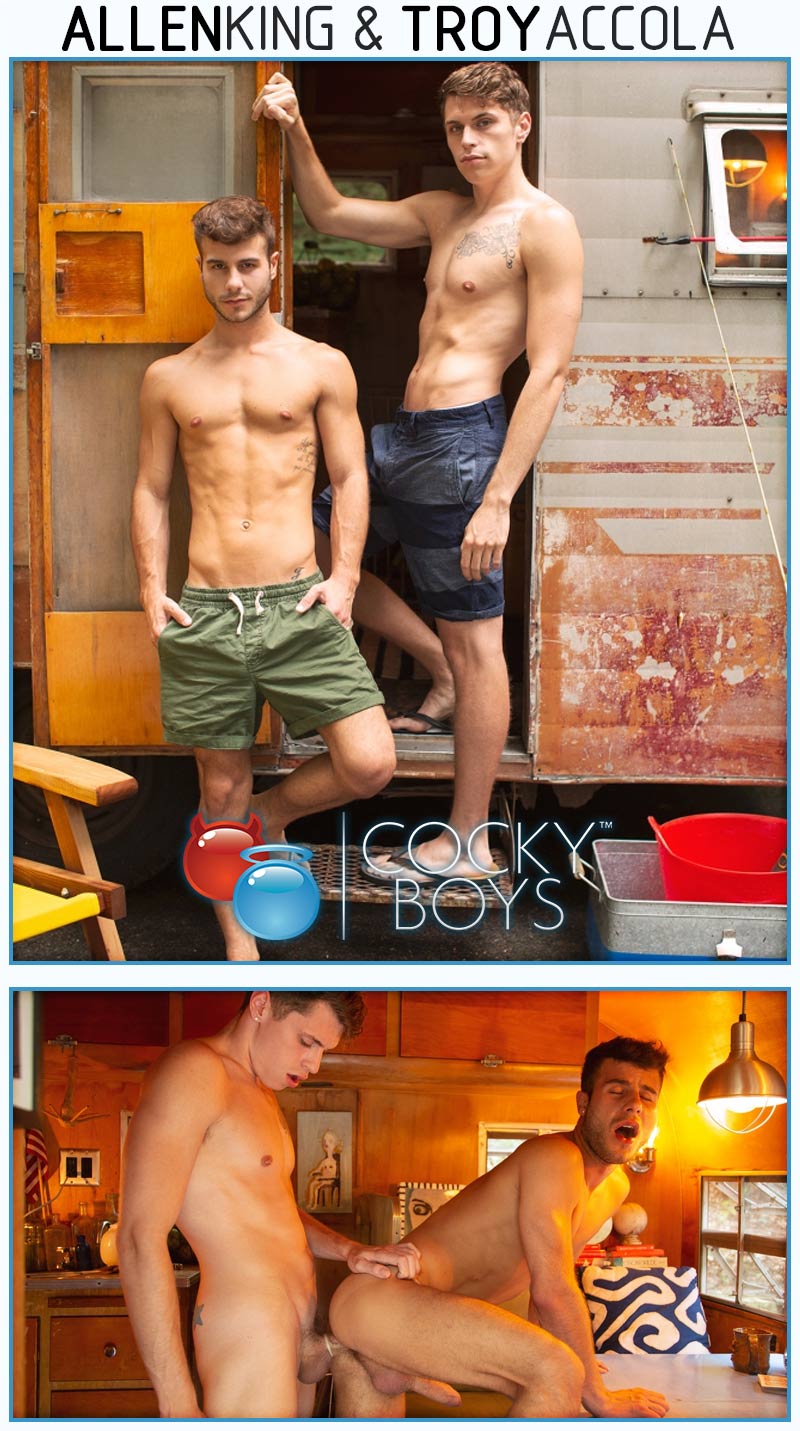 It's Summer at CockyBoys with Allen King and Troy Accola at CockyBoys:
For many people summer fun means a little overnight camping and fishing getaway. That's what Troy Accola has in mind when he takes beau Allen King to the country. Even though Allen is a city boy not exactly up for rustic living, to put it mildly, he's the perfect bedtime companion. He cuddles with Troy in their small bed and come morning he's up for hot sex. All the guys need is a sign hanging on the door: If the trailer is rockin', don't come knockin'!
After rousing Troy Accola with some wild fucking, Allen King transitions to sucking and rimming him with a slower style of passion even though he slows it down. But now Troy wants his turn and he needs more room than their cozy bed. He gets on his knees to suck Allen's huge cock, rim his bubble butt and pound him against their little kitchen table.
Their trailer isn't just rockin', it's heating up inside from their sexual passion. So Allen King suggest they take it outside. While Troy Accola sits on the camping chair Allen energetically rides his cock non-stop until he shoots his load over his thigh. He quickly turns around and soon gets a facial from Troy's swollen cock. As they share another kiss Allen has had a change of heart: he likes camping now!
Watch as Allen King and Troy Accola Flip-Fuck at CockyBoys