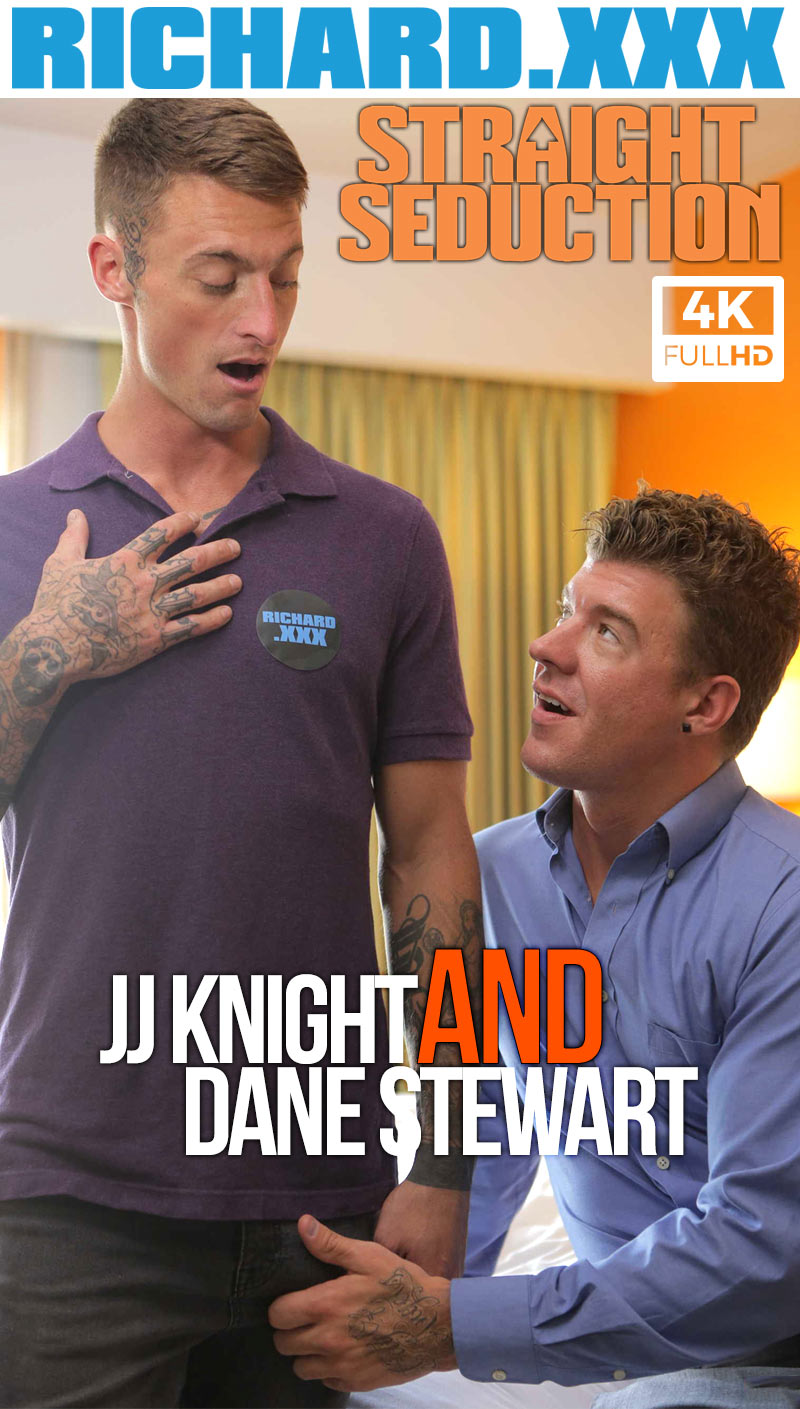 JJ Knight Fucks Dane Stewart at Richard.XXX:
"I thought it was just supposed to be a BJ", Dane Stewart asks after getting fucked by JJ Knight. These studs are at a work convention and bored out of their minds.
Dane Stewart thinks about stopping by a strip club but JJ Knight offers him a better suggestion, "just close your eyes and have some fun".
Watch as JJ Knight Fucks Dane Stewart at Richard.XXX