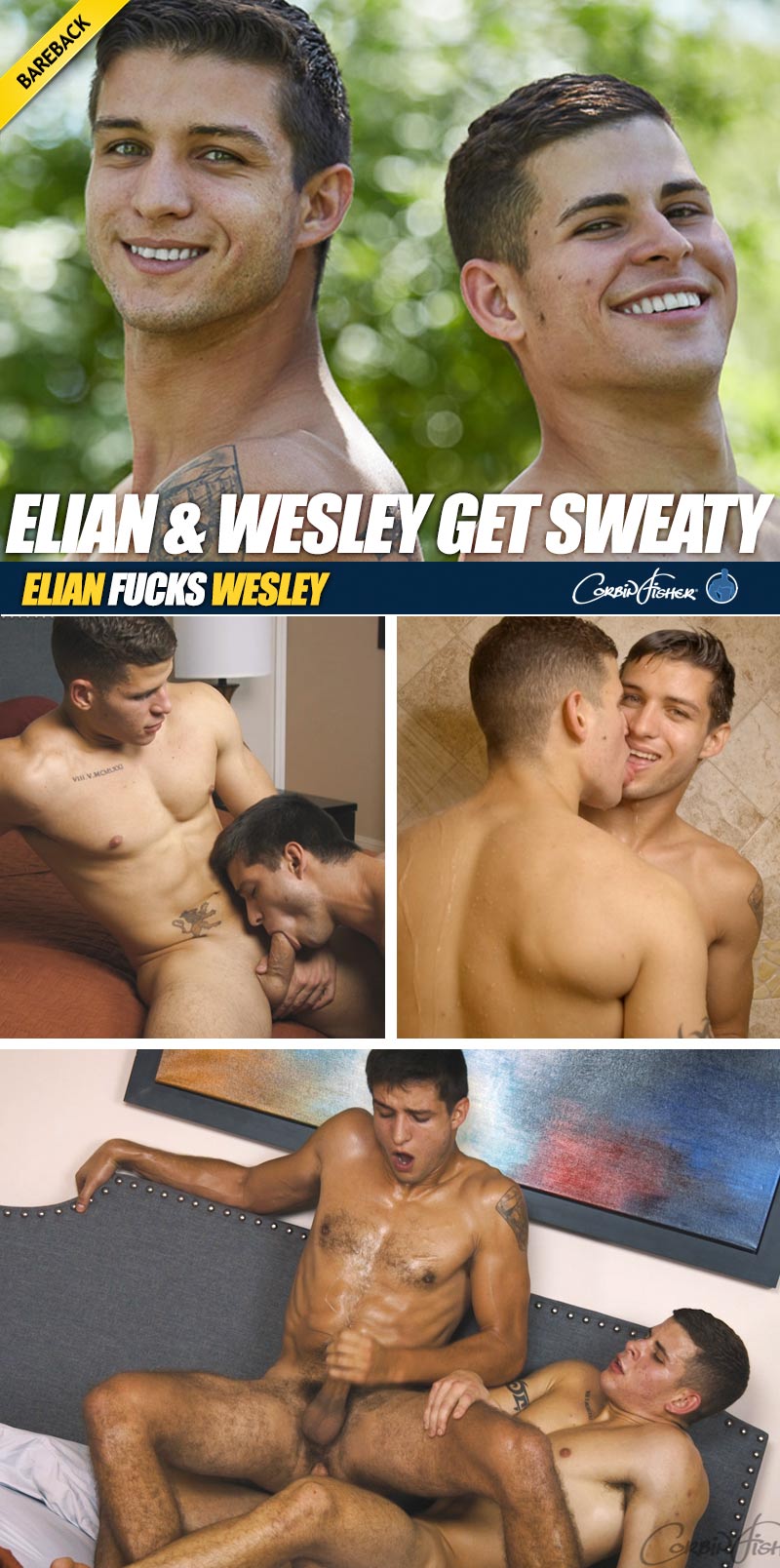 Elian & Wesley Get Sweaty at Corbin Fisher:
What a scorcher! Elian's muscles and fat, uncut cock have never looked better. Wesley was eager to get down on his knees and give Elian some much-needed oral attention. After getting a sloppy blowjob, Elian bends Wesley's tight ass over the bed and pounds the hell out of him. This attention is making the lean, tan stud moan!
Wesley loves taking a pounding. But this one had him moaning and begging for more the whole time. Elian dished out a powerful, intense fuck!
These two both ended up drenched in sweat and cum with Wesley cumming more than we'd ever seen from him. Finally, Elian coating Wesley's sexy butt with jizz!
Watch Elian and Wesley at Corbin Fisher