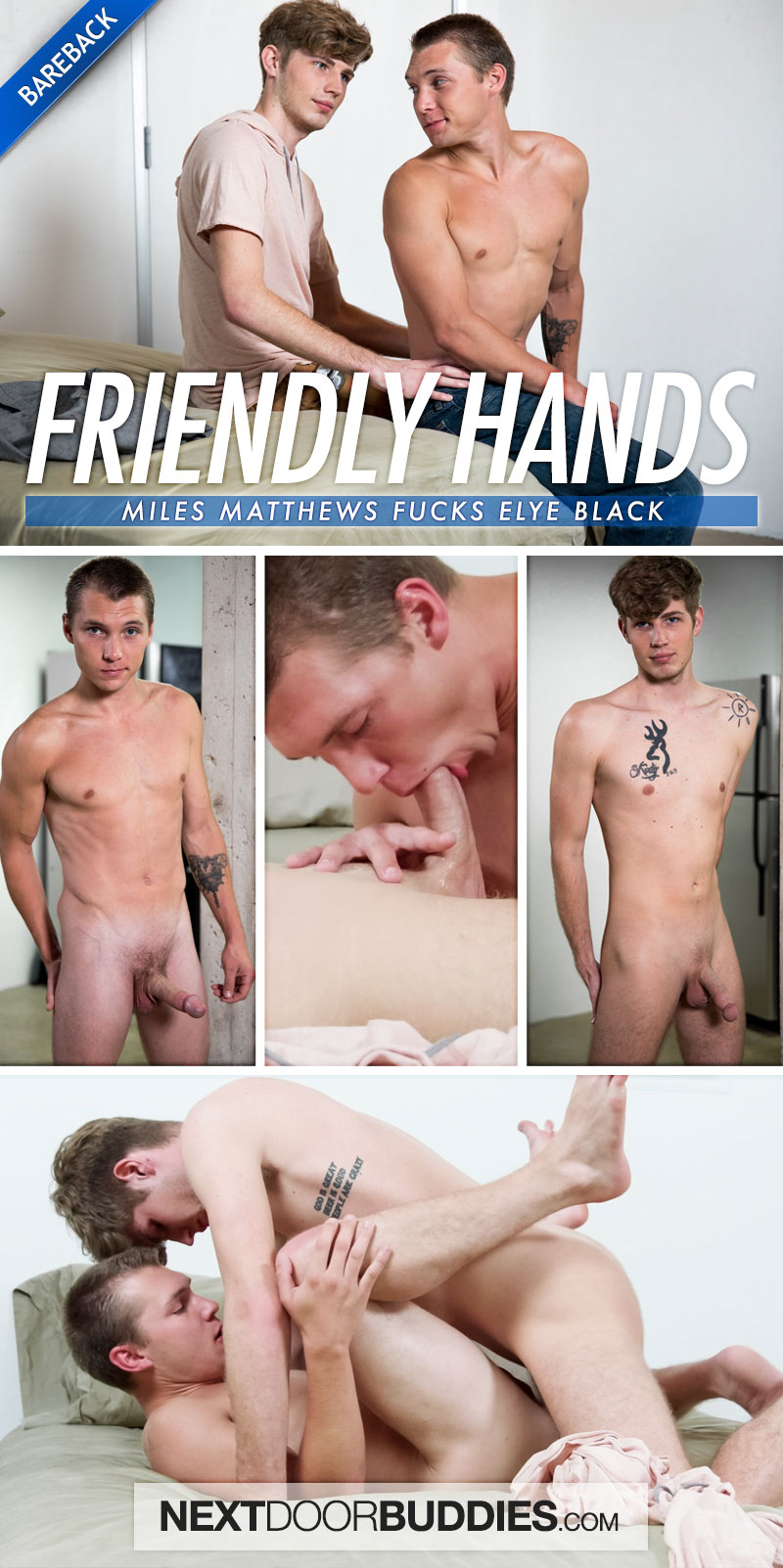 Miles Matthews Fucks Elye Black in 'Friendly Hands' at NextDoorSTUDIOS:
With his back hurting him something awful, Elye Black has asked buddy Miles Matthews if he can work a little bit of his massage magic on his ailment.
Miles Matthews is happy to help a friend, and as he begins to work Elye Black's sore muscles. Elye feels the pain begin to dissipate. Telling Elye that all the muscles are connected, Miles continues to give Elye his rub down. But Elye is beginning to get a sensation in other areas of his body.
He flips over and reveals his rock hard cock. Miles Matthews double takes but when Elye Black tells him it's ok. Miles then grips it and bends down for a taste. As he wraps his lips around the head of Elye's cock, Elye closes his eyes and lets out a moan. Forgetting all about his sore back, Elye returns the favor before Miles offers a more prodding internal massage.
Elye Black climbs aboard Miles Matthews' cock and gives it a ride. He begins bouncing up and down on Miles bareback dick as it stretches his hole wide open. Miles proceeds to fuck Elye in every different position until Elye is ready to cum.
Flipping him onto his back, Miles Matthews fucks the cum out of Elye Black before pulling out and blasting his load all over Elye. As Elye rests his head back on the bed, he exhales with satisfaction, barely even remembering what was hurting him in the first place.Enjoy!
Watch as Miles Matthews Fucks Elye Black at NextDoorSTUDIOS