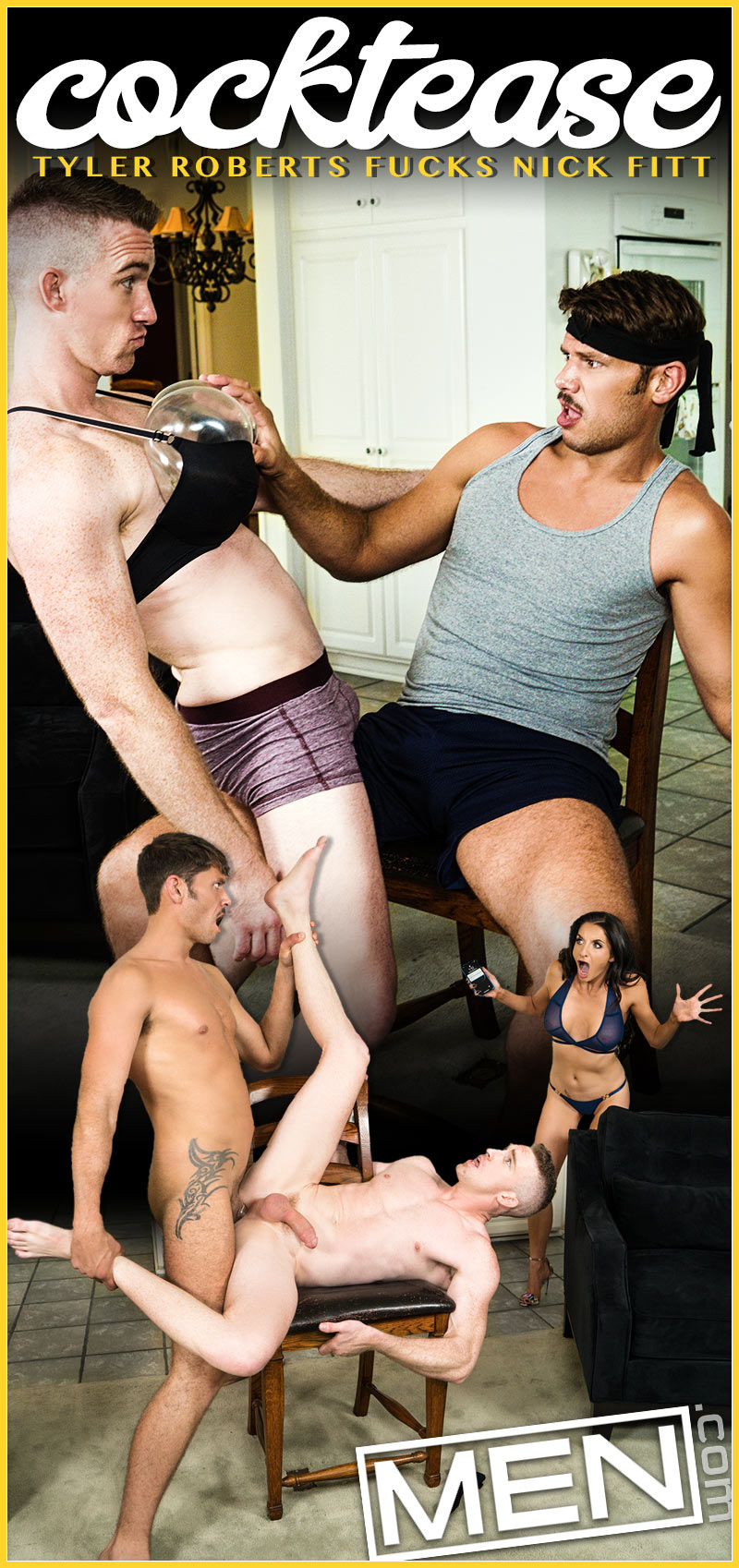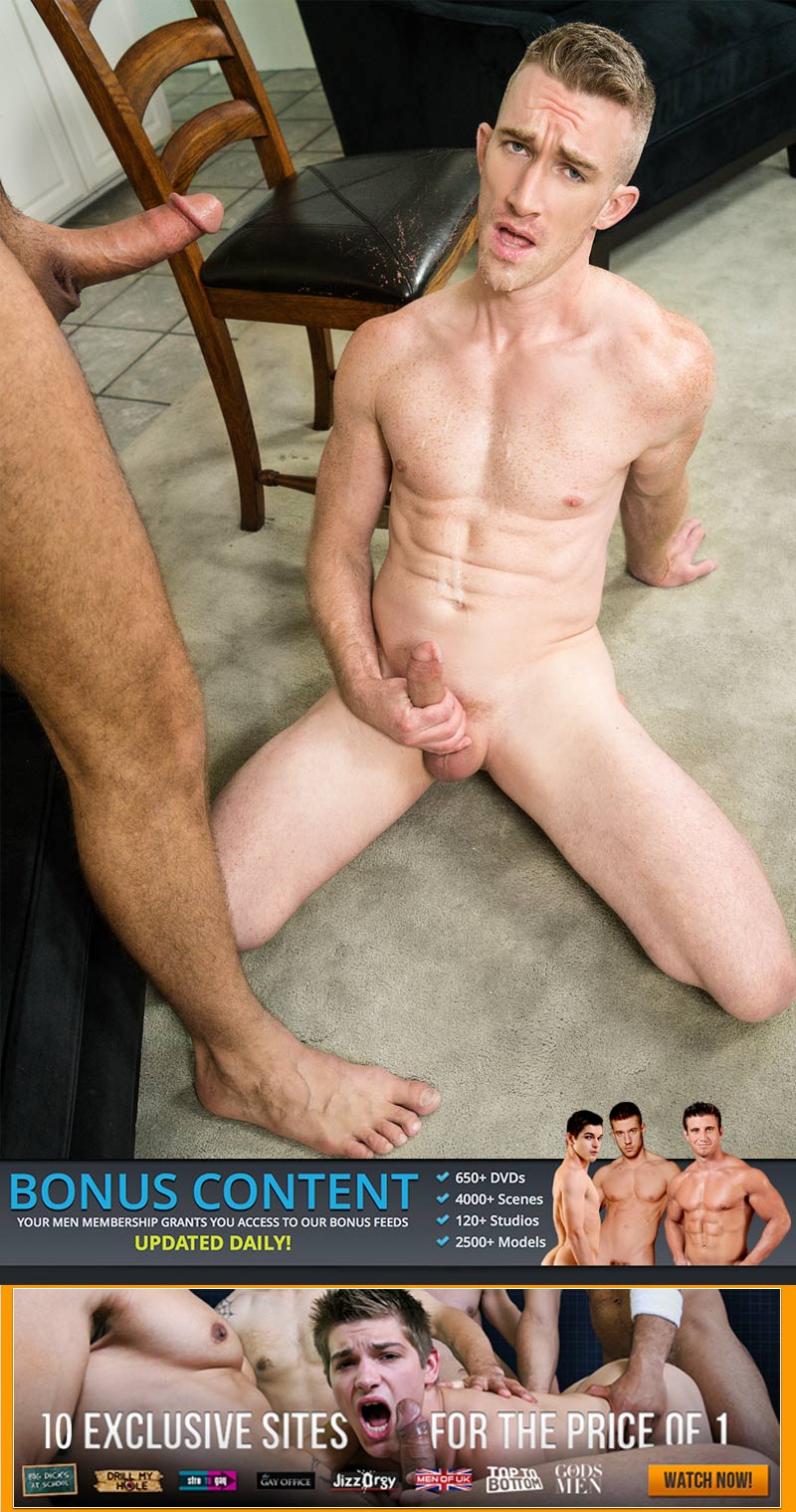 Tyler Roberts Fucks Nick Fitt in 'Cocktease' at MEN.com:
Handsome, chiseled Tyler Roberts is celebrating his birthday, and he's in for quite a surprise! His girlfriend has a sexy lap dance planned for him and proceeds to blindfold him. Little does he know, she's actually about to prank him and swap places with her friend, slender Nick Fitt.
Nick Fitt presses his ass against Tyler Roberts's big dick while Tyler feels on his fake breasts causing one of them to pop! Tyler removes his blindfold to discover the truth! But instead of being upset, he's turned on; so turned on that he invites Nick to suck his cock before penetrating his bottom.
Watch as Tyler Roberts Fucks Nick Fitt at MEN.com