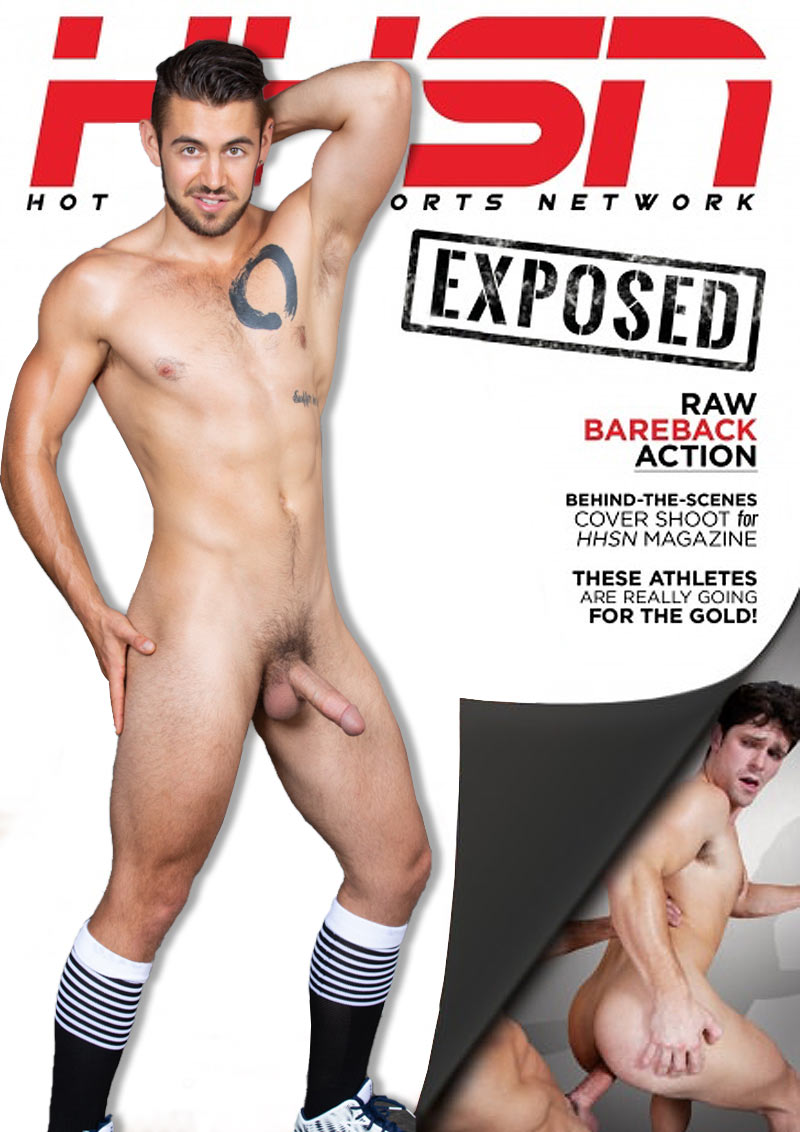 Dante Colle Fucks Devin Franco in 'HHSN: Exposed, Scene 3' at HotHouse:
After Devin Franco and Dante Colle finish their HHSN interview, they find themselves with nothing to do as they wait for production to continue.
They quickly figure out a way to pass the time and after Dante Colle discovers what's beneath the giant bulge in Devin Franco's undies. Dante then gets to work sucking the hung stud. Devin notices that Dante has gotten hard from sucking his stiff cock and decides he needs a taste himself.
Dante Colle offers up his warm mouth and open throat to suck Devin Franco's cock. As he sucks, Devin realizes he needs Dante inside him and turns around to give Dante his hole. Dante eats Devin's tight hairy ass until he's sure the horny stud can take his beefy cock.
Dante Colle lubes up his raw dick with a little bit of spit and shoves it deep into Devin Franco's open hole, bareback. Dante drills the hell out of Devin in a few ass-pounding positions before finally getting him on the floor where he picks up the pace to bring them both over the edge.
Devin Franco is the first to nut. He shoots his huge load all over his own tight body. With Devin's cock still erupting, Dante pulls out and blasts his load on Devin's hairy taint. Dante gathers the cum up with the tip of his still-throbbing cock and fucks it deep into Devin's used hole.
Watch Dante Colle Fucks Devin Franco at HotHouse