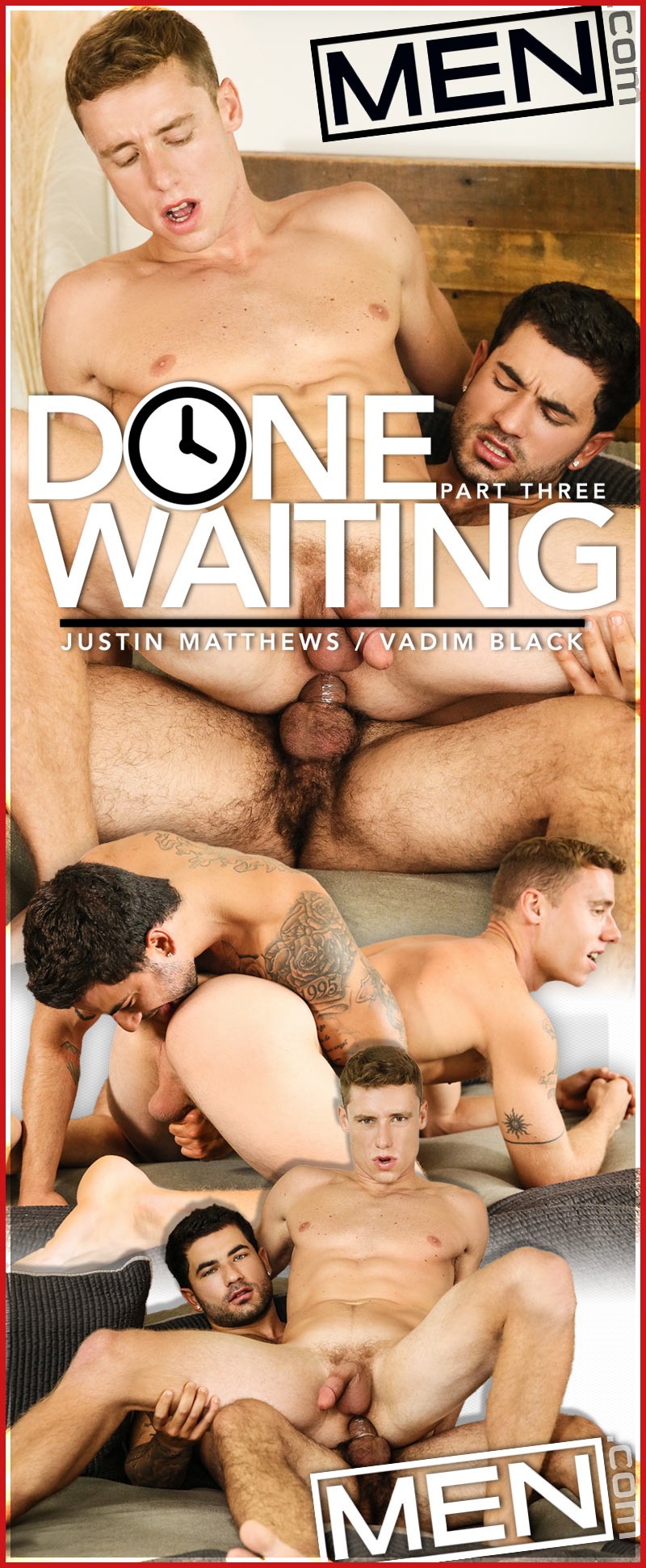 Vadim Black Fucks Justin Matthews in 'Done Waiting' at MEN.com:
Justin Matthews has been following tattooed, muscular Vadim Black on social media for quite some time now. Justin admittedly, has an insane crush on him.
Therefore, Justin Matthews decides to book a trip to Vadim Black's home state, hoping to actually get to meet him. To Justin's surprise, he runs into Vadim on a tennis court and they immediately hit it off.
Vadim Black and Justin Matthews end up going on a lunch date that ends with a savory side of ass for dessert.
Watch as Vadim Black Fucks Justin Matthews at MEN.com