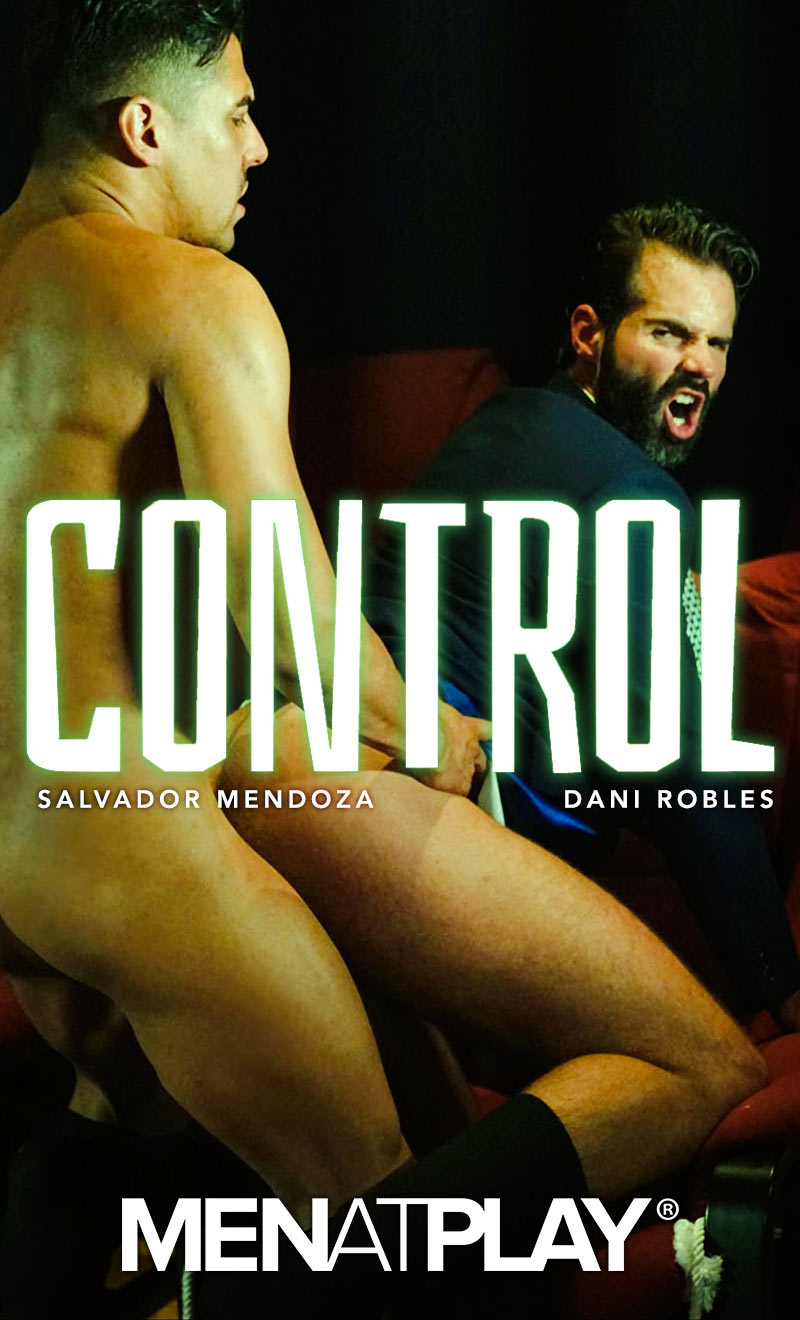 Salvador Mendoza Fucks Dani Robles in 'CONTROL' at MENatPLAY:
Who has more control? The dom or the sub? The top or the bottom? The daddy or the son? Salvador Mendoza and Dani Robles are determined to find out this week in Control. Imagine being strapped to a chair alone in a dark theatre and forced to watch gorgeous men take part in an orgy onscreen. Salvador gets to play our horny captive while Dani, looking fine and commanding in a dark suit and tie, calls the shots.
Salvador Mendoza gets to enjoy all of Dani Robles kinky games. From erotic massaging to a velvety blow job, Salvador can barely contain himself. Then Dani, our favorite bottomless bottom, drops his trousers and climbs on Salvador's massive cock for a fierce ride neither of them will forget. Once Salvador is released from his binds, the fucking only intensifies before he shoots jets of hot cum across Dani's suit. And Dani, not one to be outdone, does the same. Who's in control? Who cares!
Watch as Salvador Mendoza Fucks Dani Robles at MENatPLAY