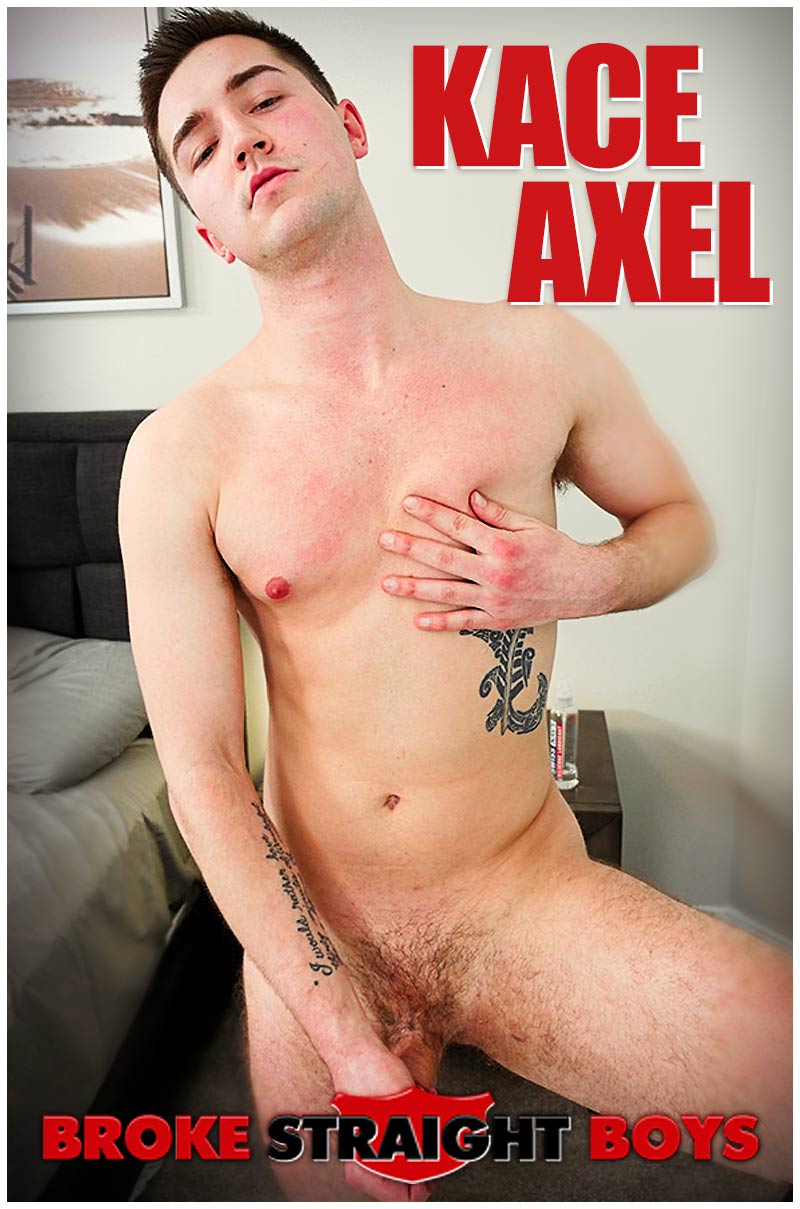 Kace Axel is new to Broke Straight Boys, and although he seems pretty laid back in front of the cameras, we get to see his shy side come out a little as we chat with him. But he knows he's not here just to chat, and after showing us his tattoos and taking off his clothes to reveal a nice body, he's ready to get to work. Sitting down on the chair, he takes his cock in hand and works it, working himself up as he makes his member grow long and thick.
Standing up to give his audience a different view, Kace Axel showcases that supple ass, toned legs and big dick as he continues to work it. He pulls his cock down with both hands and using his own spit as he pumps it harder.
Taking a seat back on the chair, Kace Axel closes his fingers around his shaft again, working it faster as his breathing becomes more ragged and his cheeks flush, adding some more spit to his dick to get it good and wet. Stroking his member harder and faster, he leans his head back and shoots a load of thick, hot cum, covering his cock and hands as it erupts from his swollen prick, leaving Kace panting (and giggling) in ecstasy as he finishes out his solo scene.