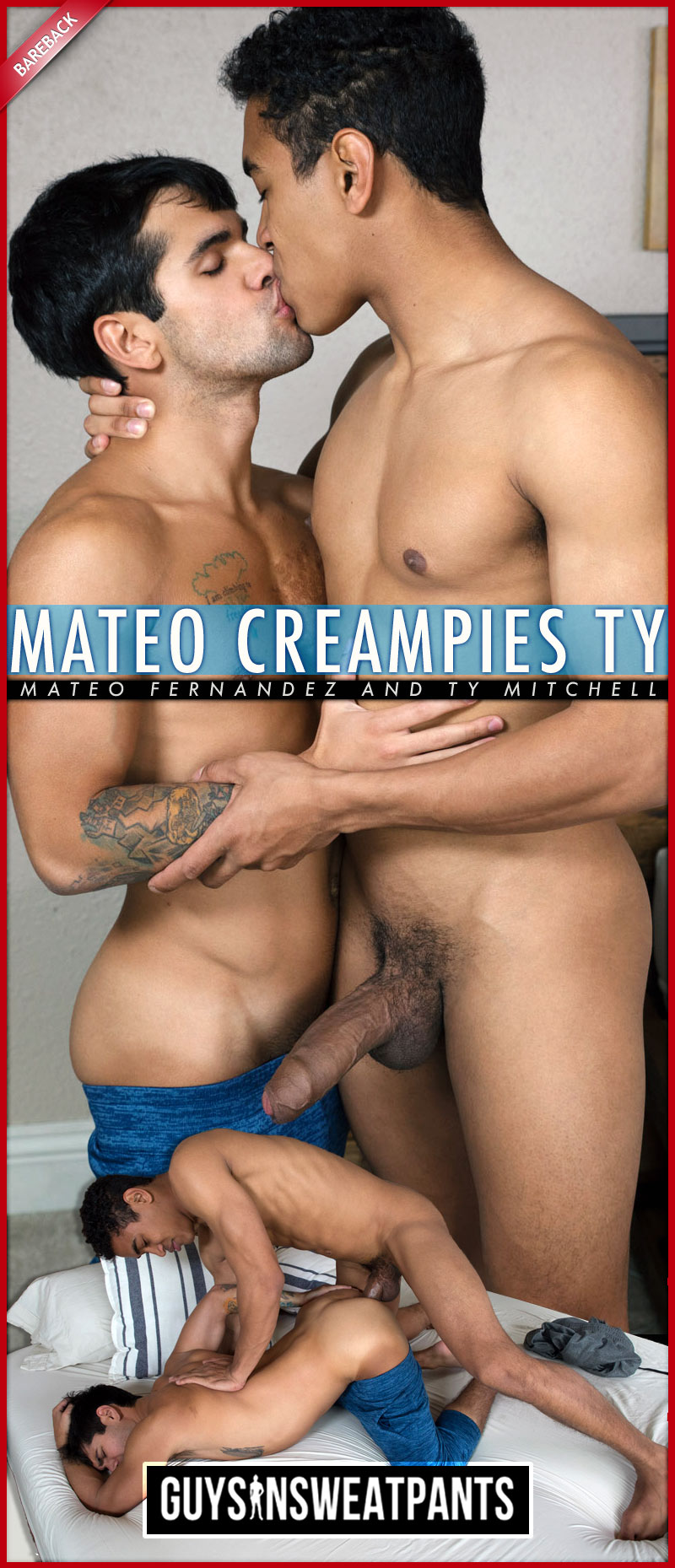 Mateo Fernandez Creampies Ty Mitchell at Guys In Sweatpants:
We love Ty Mitchell, and we love making Ty happy! One of the best ways to make him happy is by giving him a big dick. Say hello to studly Mateo Fernandez and his big ass dick– a 9-inch uncut beauty.
Mateo Fernandez can be a quiet at first, but give him a willing bottom who can take his rough, kinky fucking, and it's a whole different story. One of Mateo's favorite things to do is eat a nice ass, and you can tell by how aggressively he devours Ty Mitchell's.
Mateo Fernandez started off by teasing Ty Mitchell's wet hole with his big dick before sliding it in balls deep. The fucking got so intense, Mateo was holding Ty down by his entire face as he power fucked him before dumping his entire load into his ass.
Ty Mitchell pushed Mateo Mitchell's load out of his hole, giving Mateo more lube to shove his cock back in one last time.
Watch as Mateo Fernandez Fucks Ty Mitchell at Guys In Sweatpants
Watch as Mateo Fernandez Fucks Ty Mitchell at Guys In Sweatpants