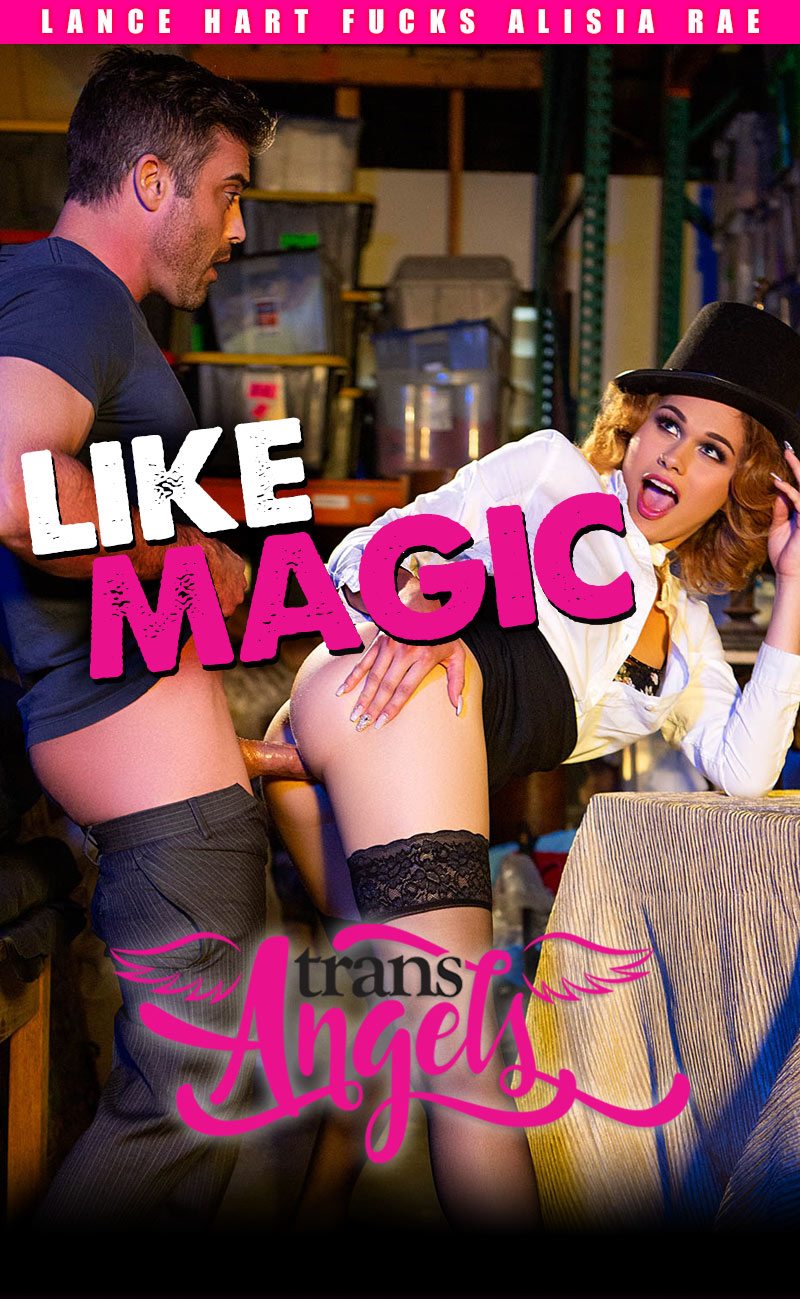 Lance Hart Fucks Alisia Rae in 'Like Magic' at TransAngels:
Alisia Rae is a magician with an incredible new act that's sure to leave at least one audience member gasping. For her first trick, the sweet Latina pulls Lance Hart from the adoring crowd and makes him disappear. But (the perfect hostess) she quickly joins him for the backstage quickie of his dreams.
The stunning, curly-haired sorceress makes sure that Lance Hart has a magical night to remember, letting the dark-haired stud give her the pounding they're both begging for.
Watch as Lance Hart Fucks Alisia Rae at TransAngels