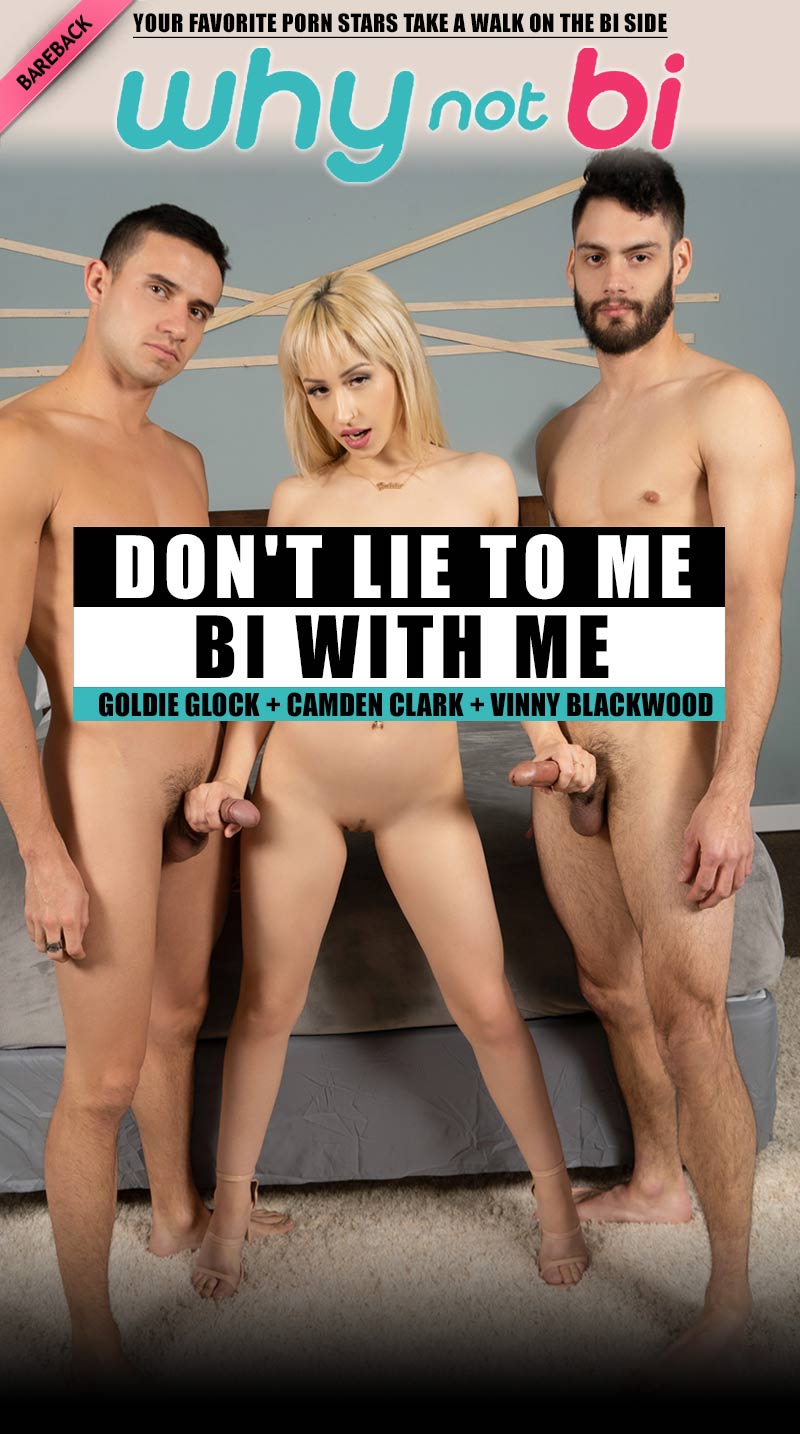 Camden Clark, Vinny Blackwood and Goldie Glock in 'Don't Lie To Me, Bi With Me' at WhyNotBi:
Camden Clark knows that his girlfriend, the gorgeous, blonde-haired Goldie Glock is cheating on him. After seeing her kissing the tall, athletic Vinny Blackwood, he comes up with a plan to confront her.
Camden Clark tricks Vinny Blackwood into showing up at his apartment while Goldie Glock's in the shower, and makes it clear he knows exactly what's going on. Camden tells Goldie and Vinny to show him exactly what they've been doing together behind his back. He then watches from a chair beside the bed as Goldie sucks Vinny's big dick.
Sick of being left out, the dark-haired hunk joins in on the action, showing Goldie Glock that there's no need for her to lie to him, and that a relationship works better when everyone's curiosity is satisfied.
Watch Camden Clark, Vinny Blackwood and Goldie Glock at WhyNotBi
Watch Camden Clark, Vinny Blackwood and Goldie Glock at WhyNotBi