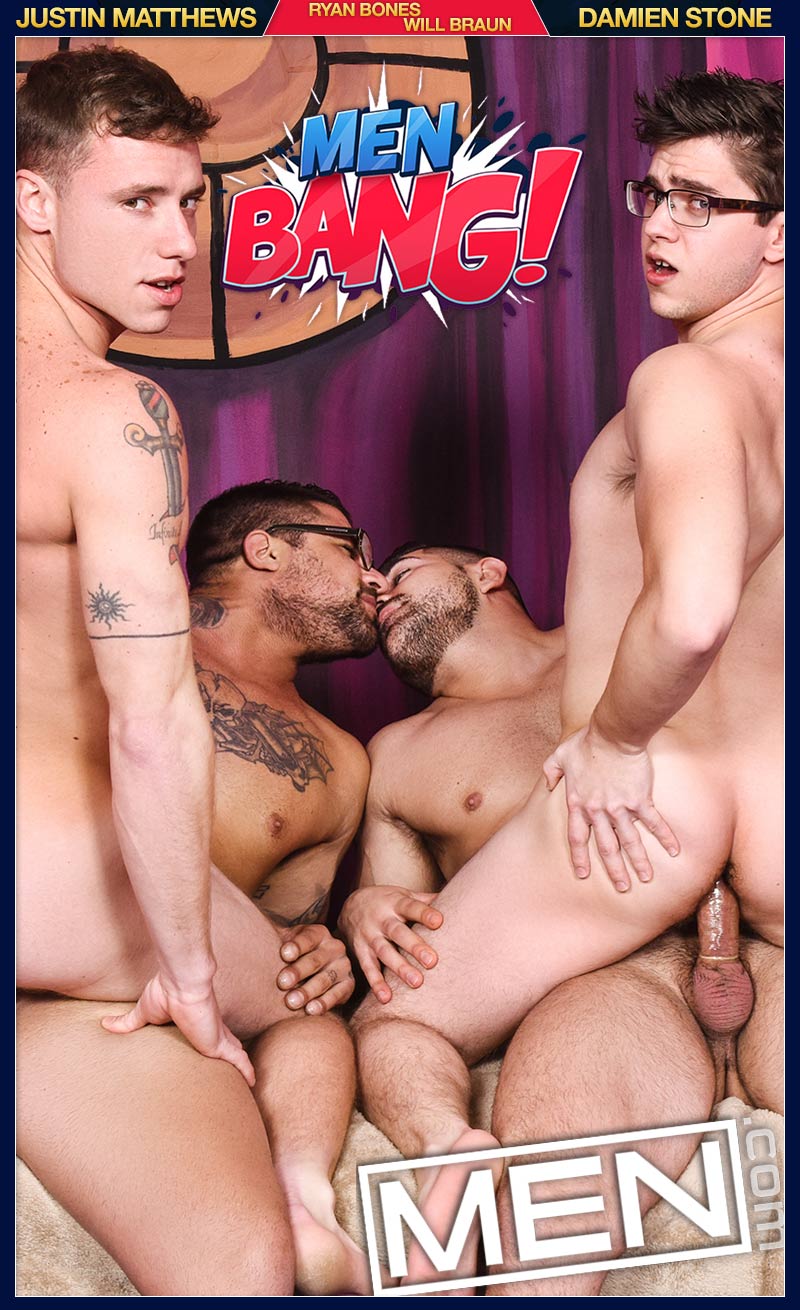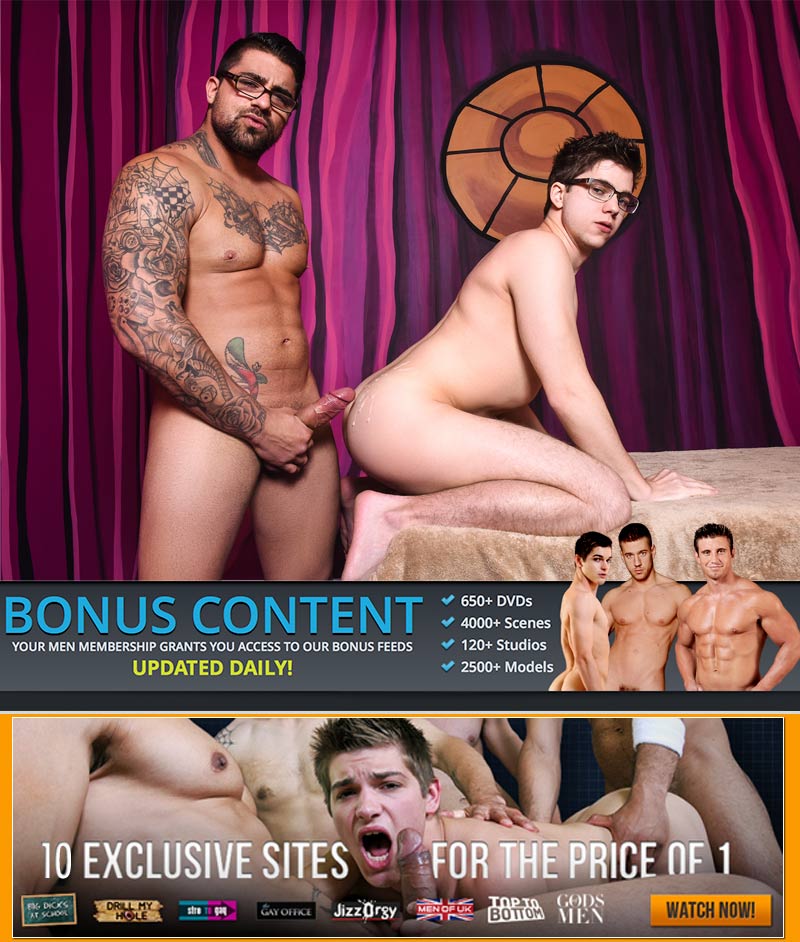 Damien Stone, Justin Matthews, Ryan Bones and Will Braun in 'Men Bang' at MEN:
Today, Justin Matthews is getting familiar with the muscle-bound studs of MEN BANG as they emerge from his computer screen and fuck him senseless.
Surprisingly, something happens to Justin Matthews. He gets sucked-in to an encounter with Damien Stone, Ryan Bones and Will Braun in the flesh!
To sum up, the four horny hunks hop up on the massage table for a steamy fuck fest that's almost too good to be true!
Watch Damien Stone, Justin Matthews, Ryan Bones and Will Braun at MEN.com
Watch Damien Stone, Justin Matthews, Ryan Bones and Will Braun at MEN.com