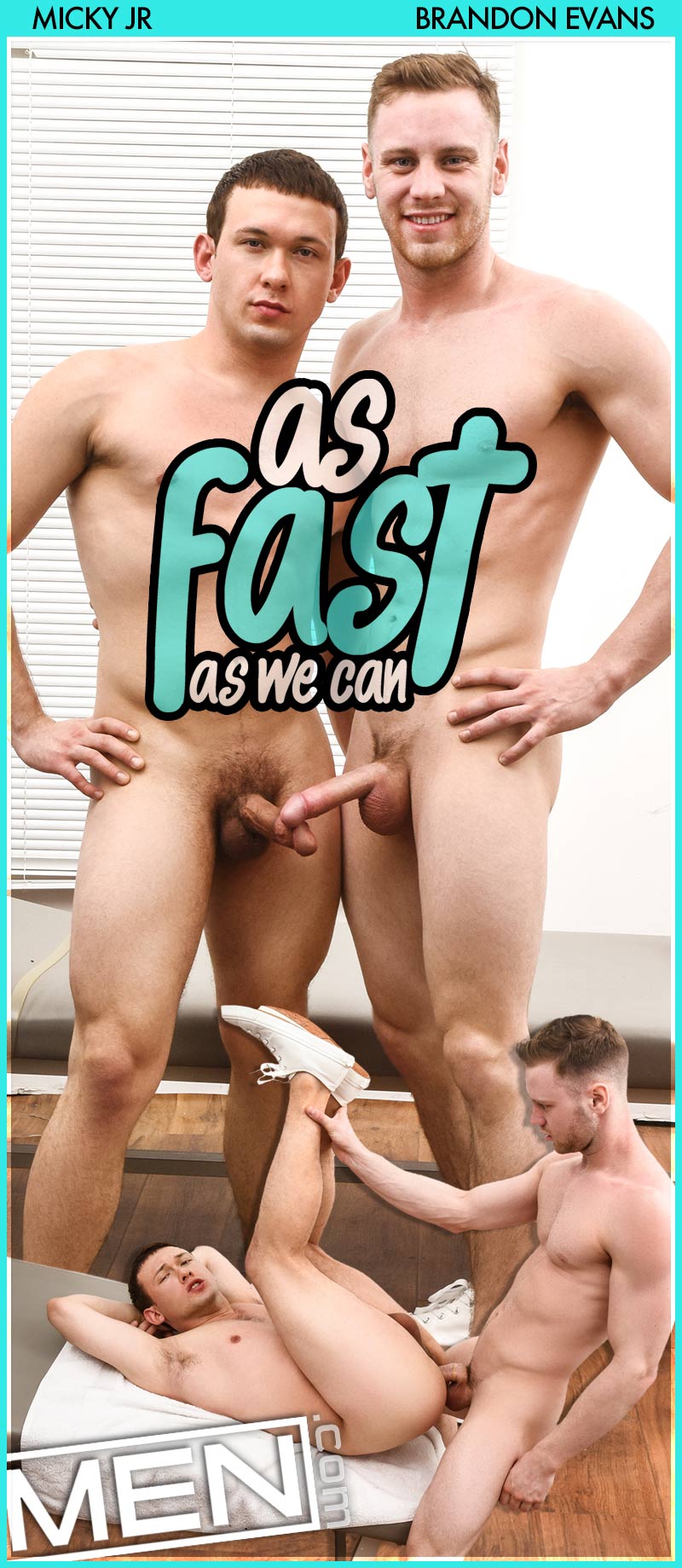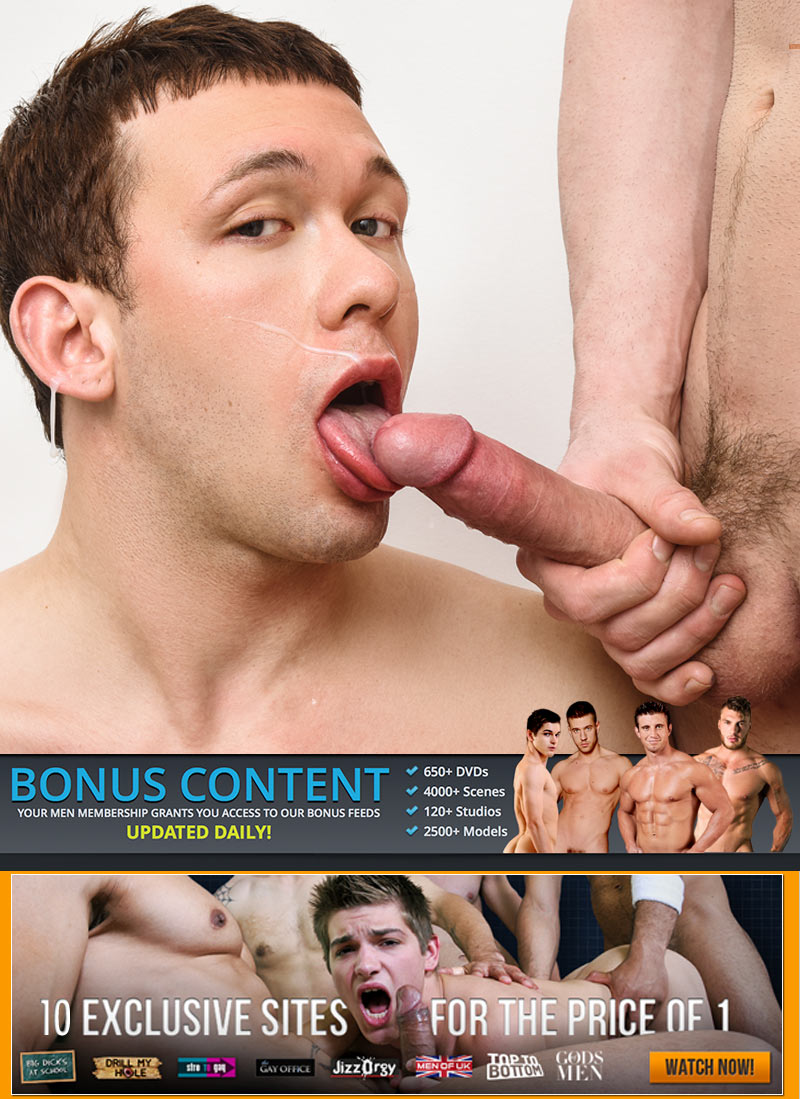 in 'As Fast As We Can' at MEN.com:
Brandon Evans is a coach who won't settle for anything less than the best from his star runner, Micky Jr.
Brandon Evans is willing to do whatever it takes to get the best out of the dark-haired twink. So, Evans take Micky back to the clubhouse for some deep stretching. The lithe and limber runner gets a sensual rubdown from the coach. Both men barely able to conceal their rock hard cocks.
Coach Brandon Evans discovers that the stretch Micky Jr really needs is his thick cut cock deep in his tight ass, pounding Micky hard on the massage table.
Watch as Brandon Evans Fucks Micky Jr at MEN.com