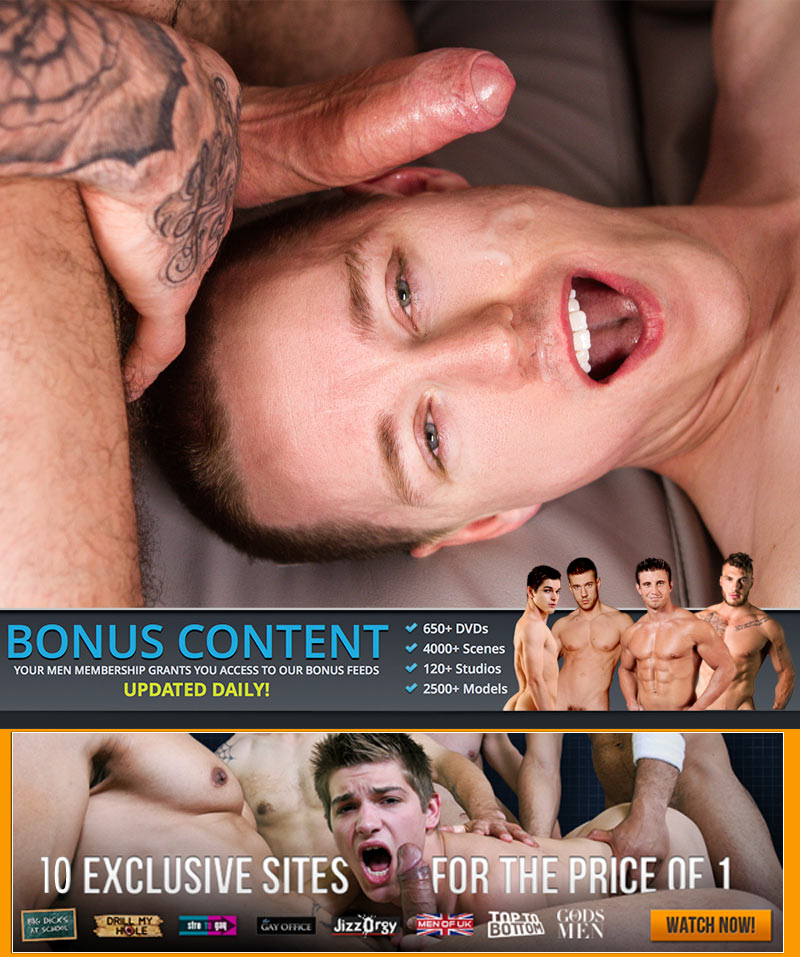 William Seed, Theo Ross and Cayden Solano in 'Owned and Boned' at MEN.com
Toned and tattooed Theo Ross is furious when he finds William Seed and Cayden Solano playing video games instead of cleaning up the house, but decides that their distraction might be used to his advantage.
Theo Ross teases William Seed and Cayden Solano with his thick cock while they play their games, then slides right into their tight asses without them even noticing. When the boys realize what's going on they make up for their dereliction of duty by letting Theo use their holes in a hot and heavy fuck fest.
Watch William Seed, Theo Ross and Cayden Solano at MEN.com