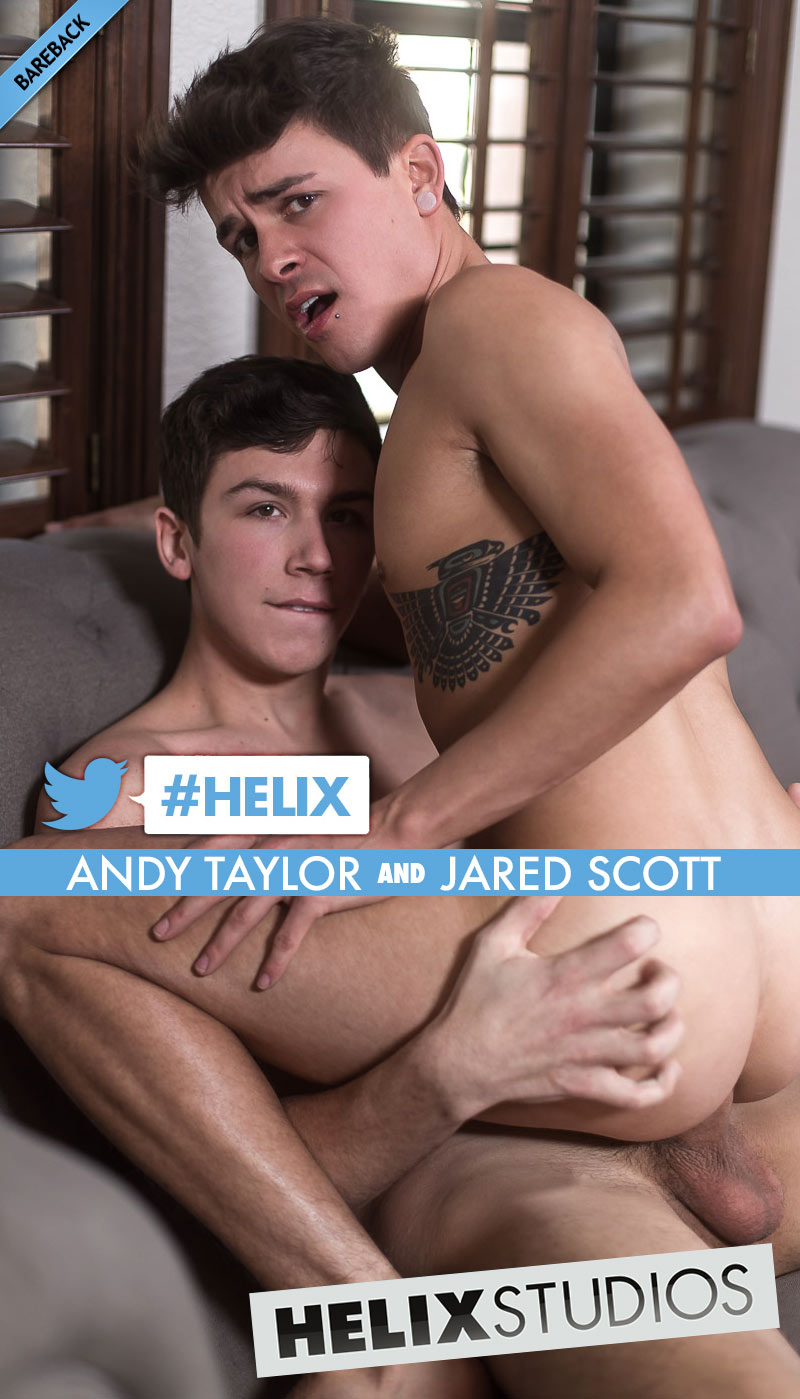 Jared Scott and Andy Taylor Flip-Fuck in '#Helix' at Helix Studios:
Our popular porntastic series, #Helix always puts you, the fans in the driver's seat. This allows you unprecedented access to your favorite boys! With a cock heavy combo of your questions and requests via Twitter, we deliver the salacious sex scene YOU'VE created.
This round of raunchy good fun finds fan favorites Jared Scott and Andy Taylor taking your orders and fulfilling your fantasies. The guy's answer your probes about what it's like to work in porn. For Andy, what it's like returning to the fold along with other erotic inquiries.
The tasty twosome are already wrapped up in one another's orgasmic auras. They hold hands while answering each erotic ask, without hesitation. The fans always deliver racy requests that rev the guys up and set the scene for a severely hot sex session.
These two take your orders very seriously. As a result, please one another with perfect, porny hard pounding action. They service one another equally, with red hot hummers, deep tonguing anal exams, and hard hammering backdoor, bareback ass action!
This extra hot edition of #Helix builds to an explosive climax, covering cum whore Andy Taylor with a sexy seed shower to that pretty face of his!
Watch as Jared Scott and Andy Taylor Flip-Fuck at Helix Studios
Watch as Jared Scott and Andy Taylor Flip-Fuck at Helix Studios