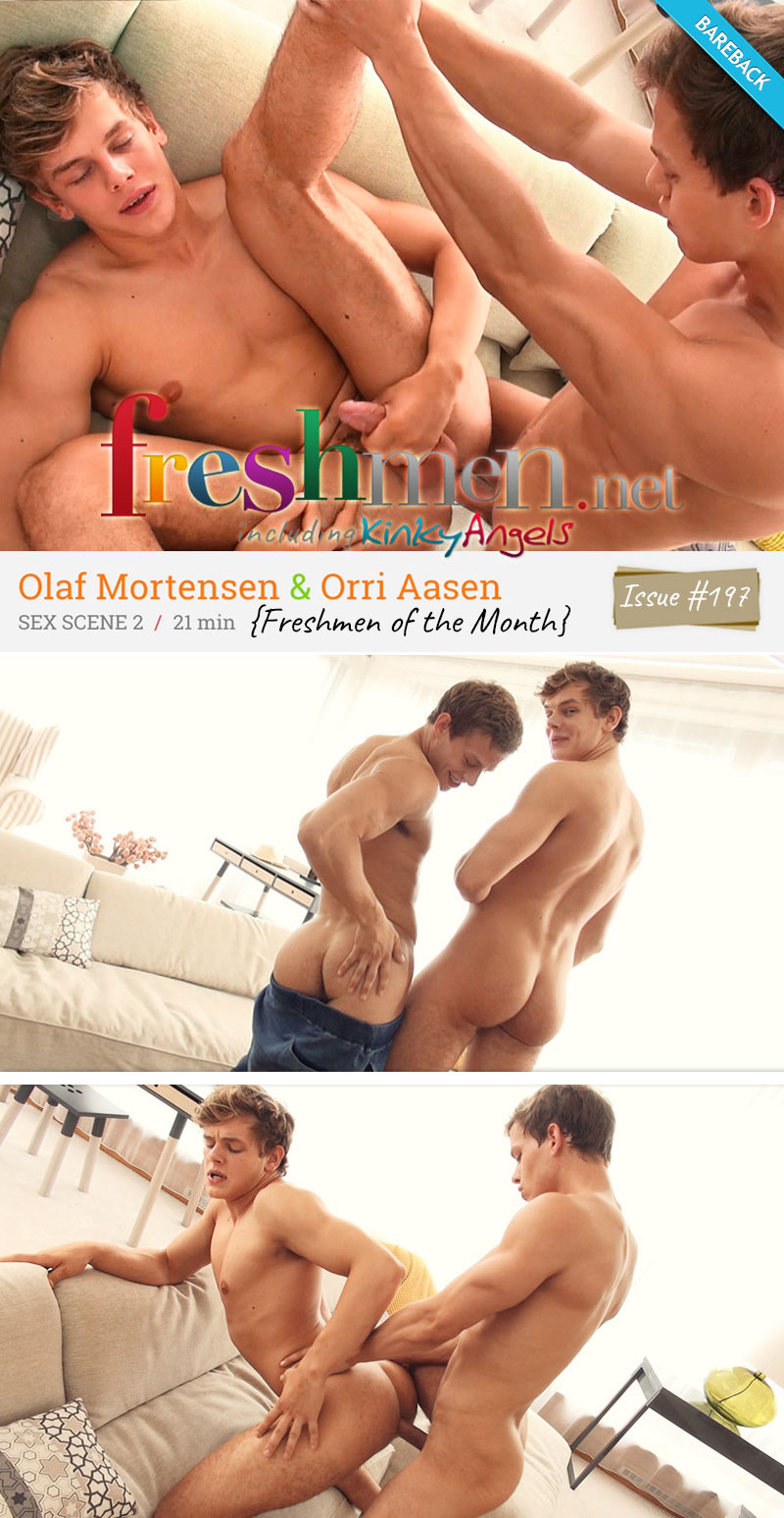 Orri Aasen Fucks Olaf Mortensen in 'Issue 197, Scene 2' at Freshmen:
We're hoping this isn't true, but Orri Aasen has informed us he wishes to retire and live off his porno-pension. Luke cleverly informs him that receiving this pension is contingent upon him providing a replacement boy as good or better than himself.
Determined Orri Aasen finds Olaf Mortensen who could easily pass as his younger brother. Having passed the cuteness criteria, Orri must now demonstrate that Olaf is as good as he is sexually.
Orri Aasen tries to prove Olaf Mortensen worthy by demonstrating Olaf's skills as a bottom. Should Orri get his pension? Or does he need to work a little harder?
Watch as Orri Aasen Fucks Olaf Mortensen at Freshmen
Watch as Orri Aasen Fucks Olaf Mortensen at Freshmen