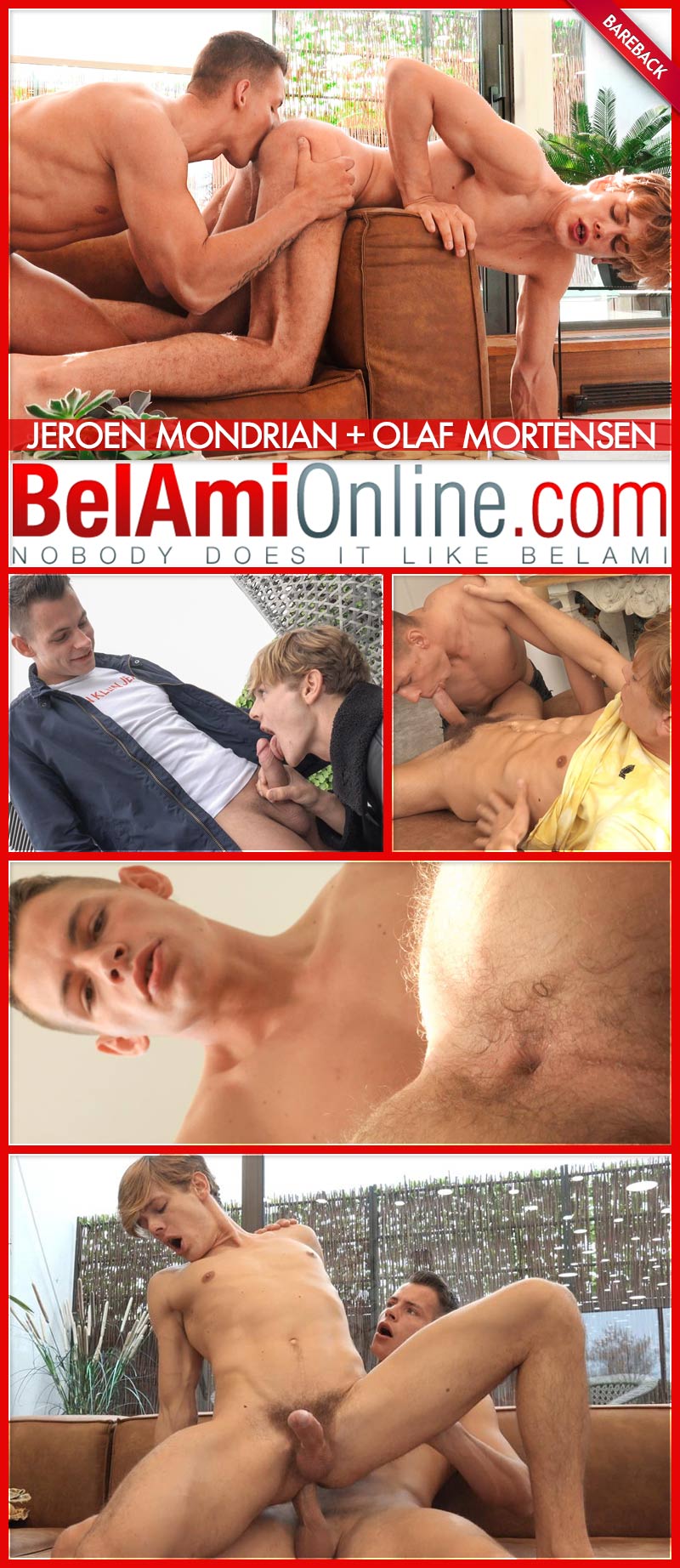 Jeroen Mondrian Fucks Olaf Mortensen at Bel Ami Online:
They say that patience is a virtue. But, this is obviously an adage that Olaf Mortensen does not subscribe to. Impatient for Jeroen Mondrian to get off the phone, Olaf starts to give him a blow job. He is quickly prompting Jeroen to find an excuse to end the call and devote some serious attention to his buddy.
This is probably the horniest we have seen young Olaf Mortensen so far as he devours all the devotion that Jeroen Mondrian gives; working himself up to the point where he is begging to get fucked.
The fucking is intense! When Jeroen Mondrian can't keep up the pace any longer Olaf Mortensen takes matters into his own hands and rides his buddy as if he were a bucking bronco. This continues until he finally blows his load all over his stomach. Jeroen however is not done with fucking him yet, and continues to pound Olaf until he also shoots a massive load onto his quivering hole. Finally, Jeroen proceeds to slowly push it back inside.
Watch as Jeroen Mondrian Fucks Olaf Mortensen at Bel Ami Online
Watch as Jeroen Mondrian Fucks Olaf Mortensen at Bel Ami Online