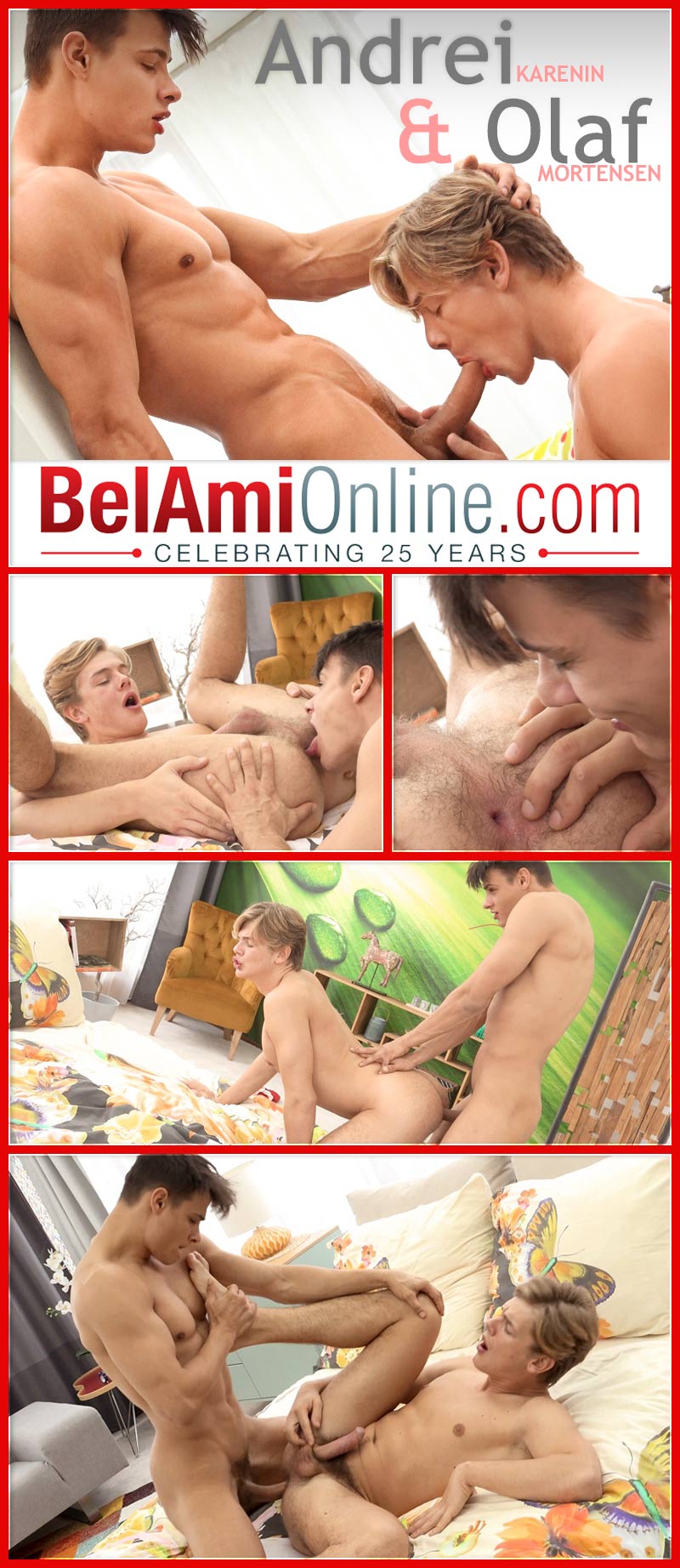 Andrei Karenin Fucks Olaf Mortensen at BelAmiOnline:
As BelAmi normally does most of their filming in the warmer months, it can be quite difficult for us to present a winter-themed scene for you. However, this year BelAmi took their horniest blond and brunette out into the cold for this winter warmer scene.
We can never go wrong with either of these guys in a scene. Nevertheless, when they ARE put together, the sparks are certainly flying.
Olaf Mortensen is so horny to get fucked that even Andrei Karenin has a hard time satisfying him. But, after some marathon fucking Olaf erupts in a huge sticky show of appreciation and Andrei winds up the sex show by shooting his own huge load right into the back of Olaf's throat.
Watch as Andrei Karenin Fucks Olaf Mortensen at BelAmiOnline
Watch as Andrei Karenin Fucks Olaf Mortensen at BelAmiOnline