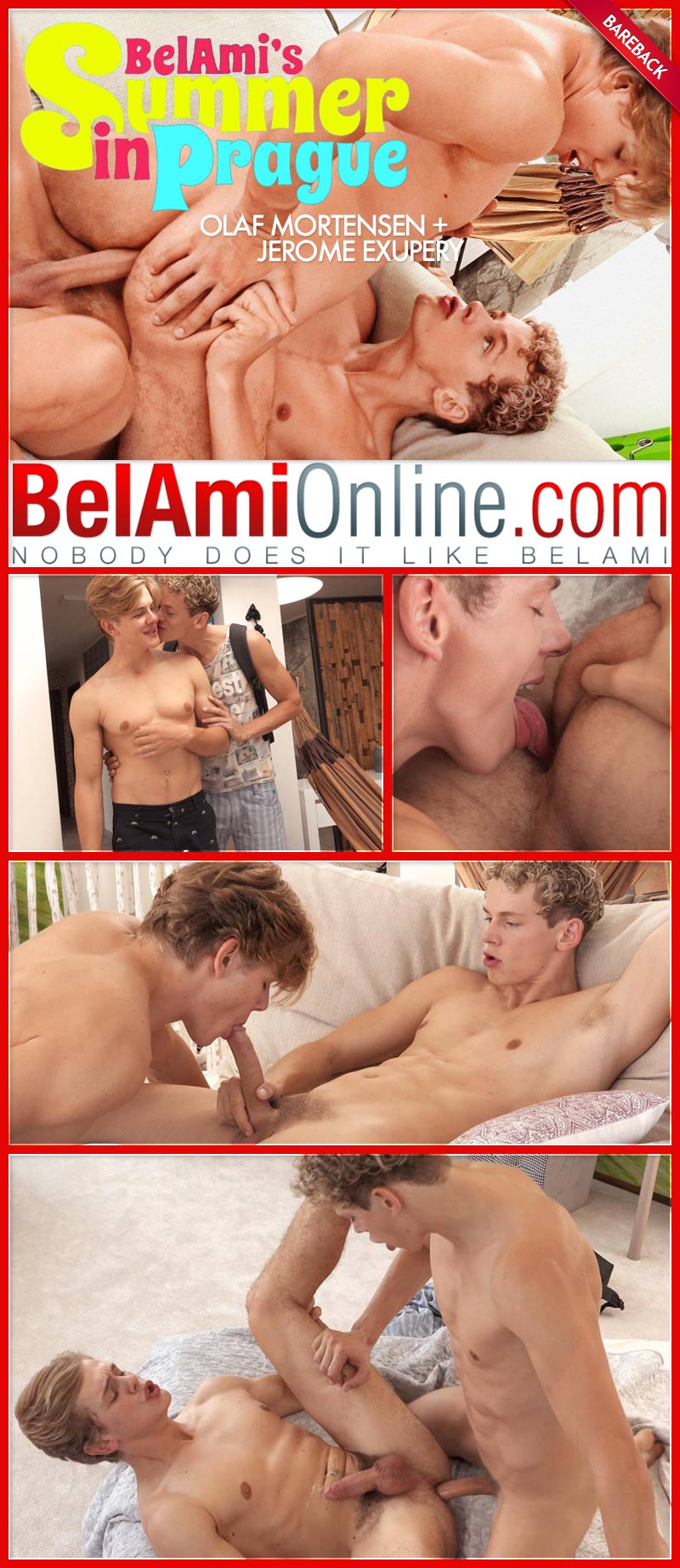 Olaf Mortensen and Jerome Exupery in 'Summer in Prague' at BelAmiOnline:
Even the cameramen get a chance to be in on the action during Summer in Prague. Today Jerome Exupery downs the camera and picks up with power bottom Olaf Mortensen instead.
Since Jerome has taken up the camera he has had little chance to perform in front of it, but when his time ame, most of the boys had fallen victim to a stomach flu.
Luckily for him Olaf Mortensen seems to have a very robust immune system and is fully capable of showing Jerome Exupery what he has been missing out on for the past 6 months.
Watch as Olaf Mortensen and Jerome Exupery at BelAmiOnline
Watch as Olaf Mortensen and Jerome Exupery at BelAmiOnline