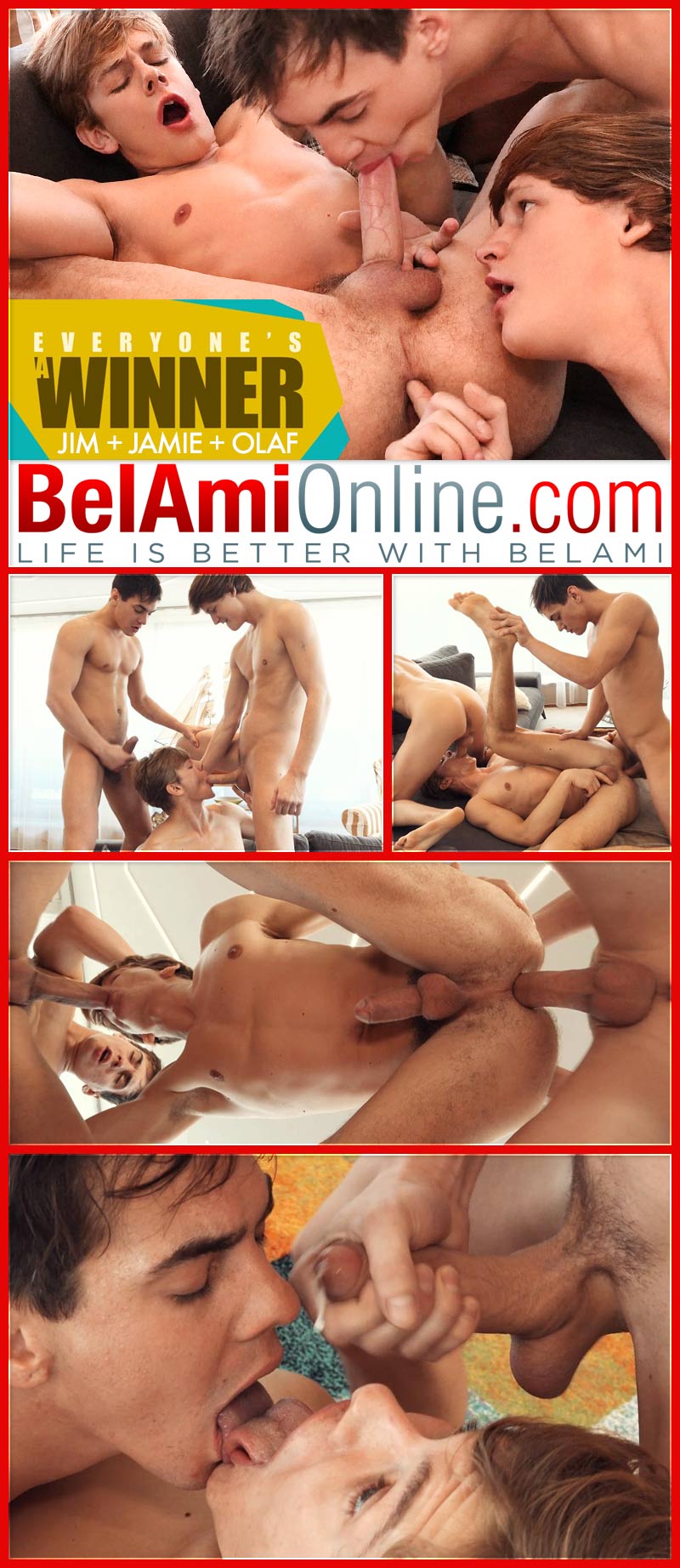 Jim Durden, Jamie Eliot and Olaf Mortensen in 'Everyone's A Winner – Part 2' at BelAmiOnline:
Ding-ding. Round 2.
Part 1 of this session (video below) with Jim Durden and Jamie Eliot (a.k.a. Antony Carter) was a very intense encounter and we would have expected a more subdued and romantic mood here, but as in any great sequel, things just have to get better, hotter and sexier.
If sex were a drug, we are sure that Jamie and Jim would be addicts, always needing more and more…and Olaf Mortensen is the perfect partner to help them satisfy their needs: insatiable bottom, meet 2 insatiable tops.
The fucking here is as wild and as intense as it gets and all 3 prove themselves as masters of pleasure, and true porn stars in every sense.
Jim Durden & Jamie Eliot in 'Everyone's A Winner – Part 1: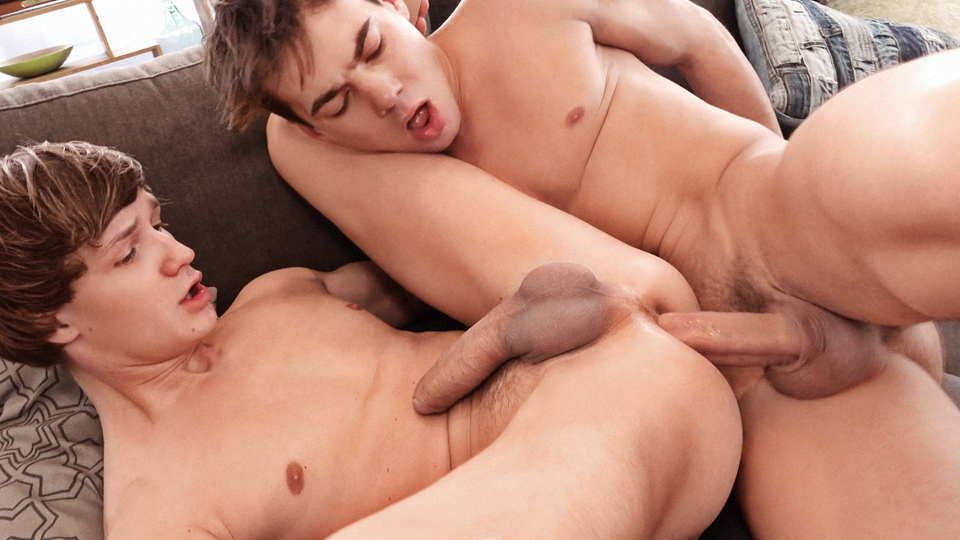 BelAmi has quite a few models who really make an impression, some with the faces of angels, the bodies of gods, or dicks so magnificent that they are hard to describe.
While Jim Durden does not fall into any of these categories, he has managed to forge a class of his own. After coming to us in 2018, every performance seems to improve on the previous one: Intense, sensual, animalistic, romantic (sometimes) but always natural and unforced.
Maybe we will soon be labeling him as a national treasure of sexuality! Today though he may have met his match with newcomer Jamie Eliot (a.k.a. Antony Carter), whose own sexual appetite comes close to matching that of Jim. For both of these guys, sex is a sport where everyone always wins.
Watch as Jim Durden, Jamie Eliot and Olaf Mortensen at BelAmiOnline