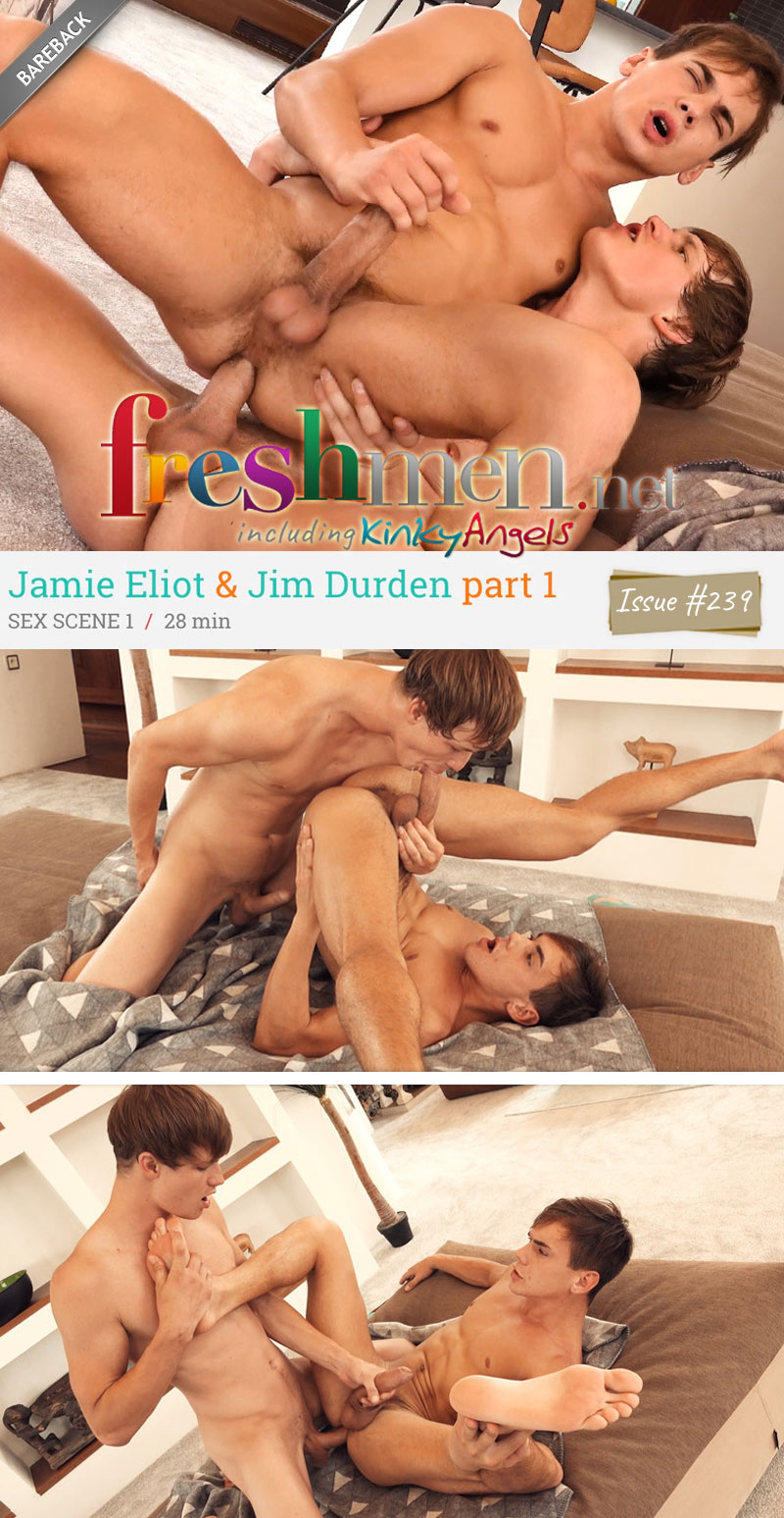 Jamie Eliot Fucks Jim Durden [Part One] in 'Issue 239, Scene 1' at Freshmen:
Jim Durden always exceeds our expectations. After making a delicious lemonade for his partner Jamie Eliot and then chasing him around with a water hose, things start to get spicy. When Jamie hurts his arm in the game, Jim has to come up with a sweeter apology than a bitter lemonade. Unsurprisingly, Jim offers Jamie his best assets: his ass and his dick.
After some passionate foreplay, Jim dominates his partner's dick until he shoots a massive cumshot all over his body. As a kind and considerate bottom, he then invites Jamie to fuck him from behind until he can feel his warm load in his butthole.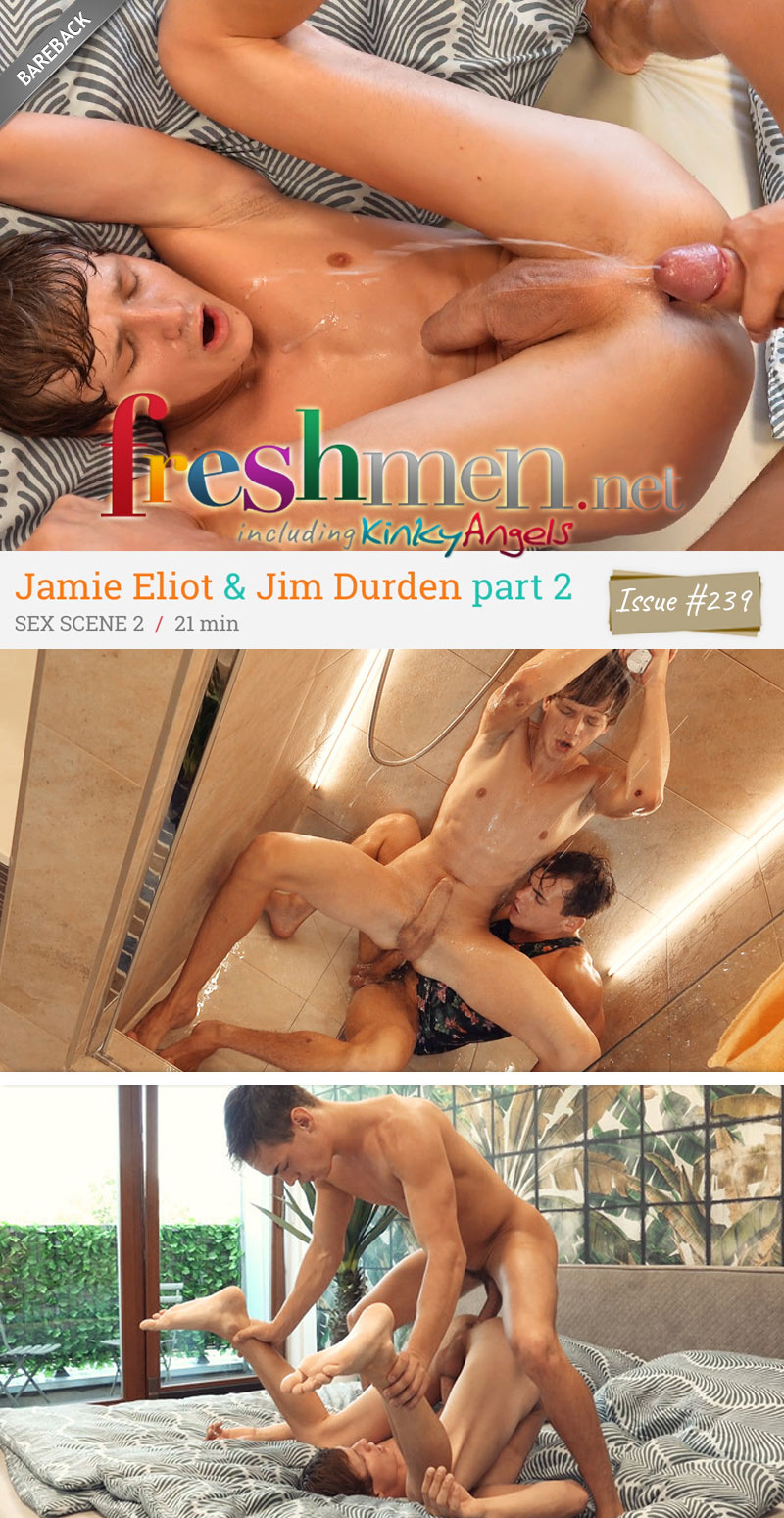 Jim Durden Fucks Jamie Eliot [Part Two] in 'Issue 239, Scene 2' at Freshmen:
Summers in Prague can be really hot. Jim Durden knows this only too well and so takes his friend out for an ice cream. After realizing that it's not only the weather that's making them hot and bothered, Jim and Jamie decide to head back to the apartment to deal with their 'inner heat'.
Their pants drop as soon as they get inside the apartment and each gives the other a deep blowjob. Both guys are fully versatile today and Jamie Eliot decides to switch roles and let Jim Durden dominate his ass for once. Jim never likes to disappoint his partner or his fans and gives his very best. A long, deep, energetic fuck ends in two huge cumshots.