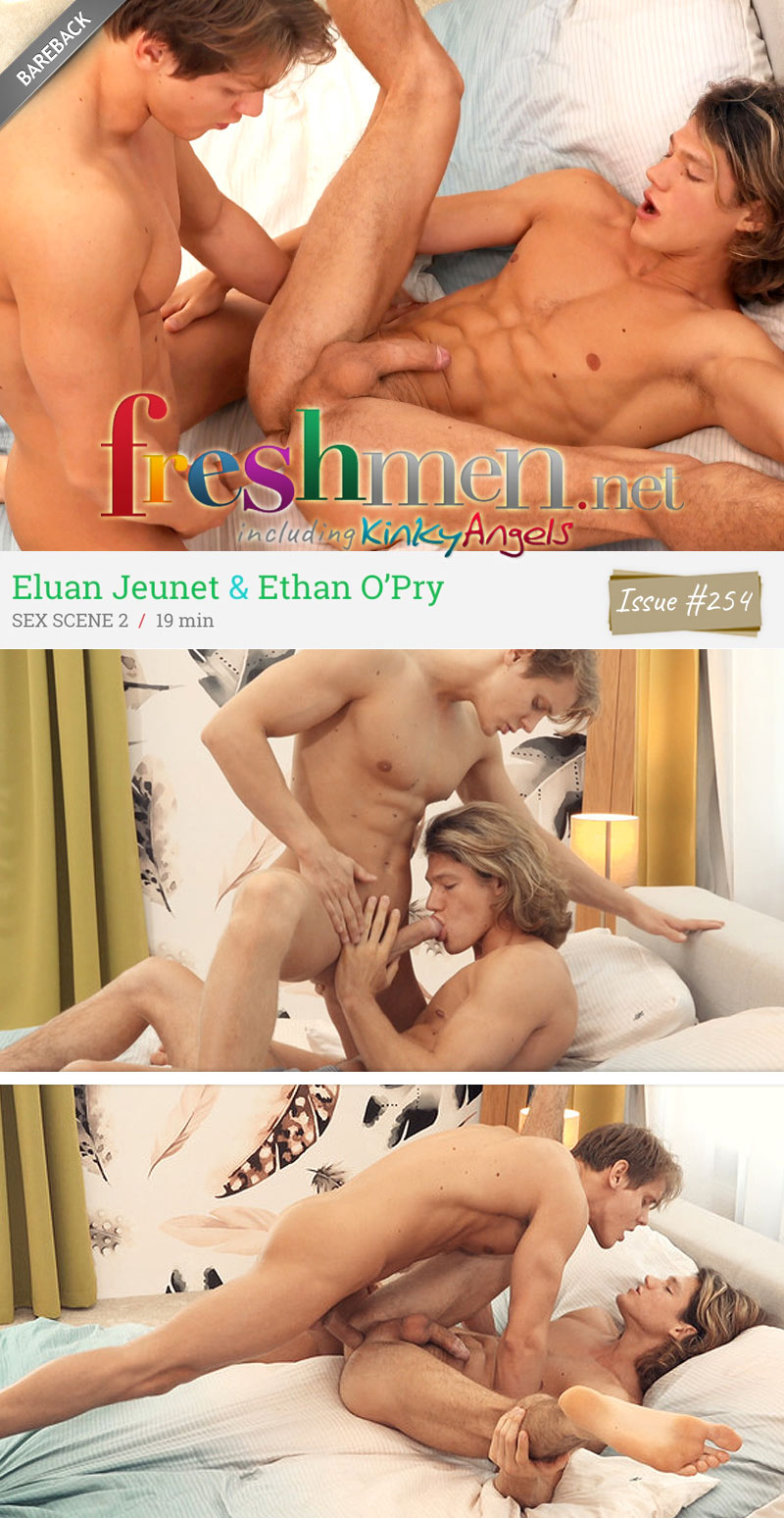 Ethan O'Pry Fucks Eluan Jeunet in 'Issue 254, Scene 2' at Freshmen:
Even though we saw Ethan O'Pry perform as a top just a few weeks ago, this is the first video he ever filmed.
Ethan Opry's physique and appearance could be described using only superlatives and the same goes for his talent in sexual interaction. His sex drive and evident lust are a huge turn-on for his partners, in this case, Eluan Jeunet.
After a hot blowjob session, Eluan Jeunet moves on to fucking Ethan O'Pry's ass. Ethan loves to bottom, especially for such a big dick. After a few different positions, both shoot nice creamy loads.
Watch as Ethan O'Pry Fucks Eluan Jeunet at Freshmen
Watch as Ethan O'Pry Fucks Eluan Jeunet at Freshmen