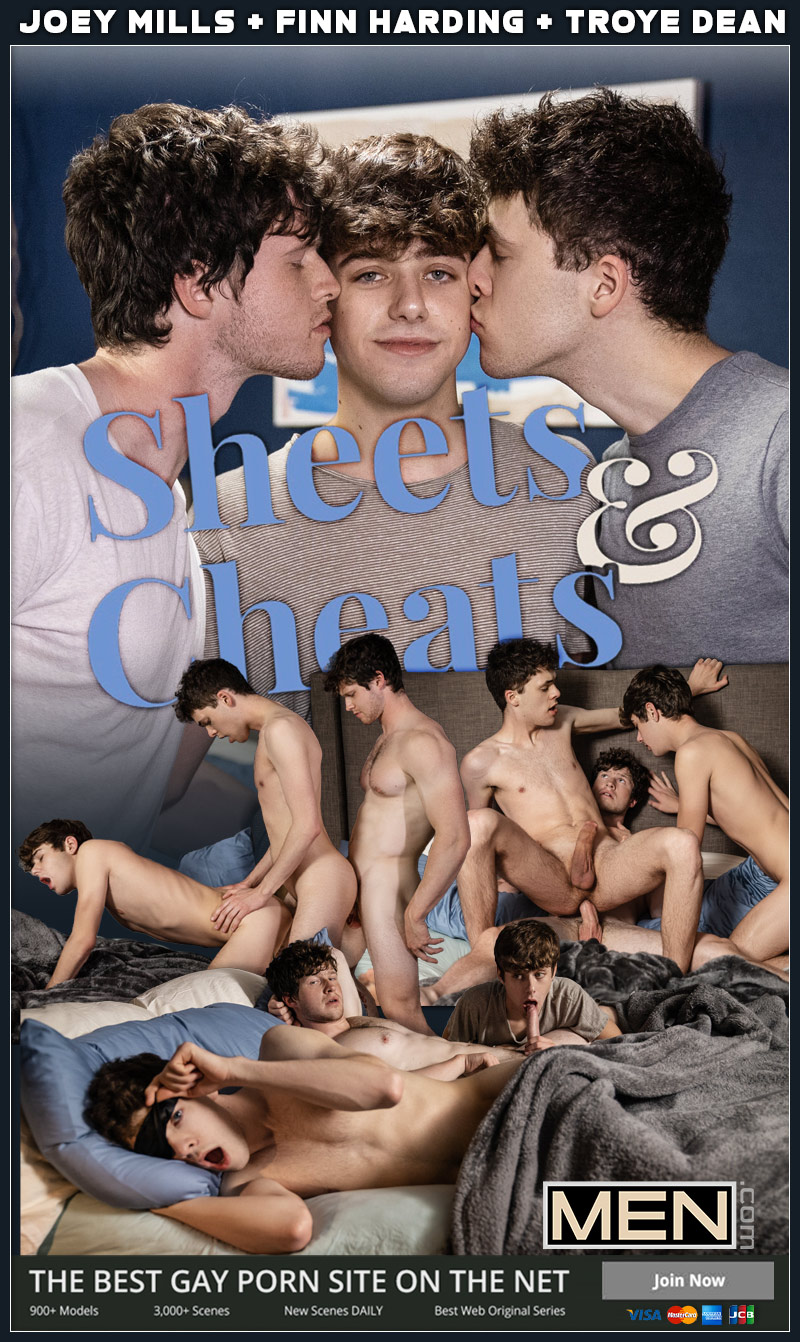 Joey Mills Seduces Roommates Finn Harding and Troye Dean in 'Sheets & Cheats' at MEN.com:
Joey Mills just keeps trying to seduce his roommates Finn Harding and Troye Dean into a threesome, no matter how many times the couple tell him they're monogamous!
After the guys kick him out of their room, Joey Mills sneaks back and sucks Finn Harding's cock, right behind his boyfriend's back. After Troye finds Finn's briefs full of cum lying in bed, Joey hides under the blanket ass out, until Troye fucks him thinking it's his man!
When Finn Harding returns, the couple finally give their roommate what he's wanted, letting him suck their cocks before they spit-roast him.
Finn Harding fucks Troye Dean doggystyle as Troye fucks Joey Mills. Then, the two tops take turns pounding Joey's hole before Troye cums in the mischievous blond's mouth.
Joey Mills watches Finn Harding fuck Troye Dean, jacking off, till he shoots his load in his hand and Finn cums all over his boyfriend.
Watch Joey Mills, Finn Harding and Troye Dean at MEN.com
Watch Joey Mills, Finn Harding and Troye Dean at MEN.com