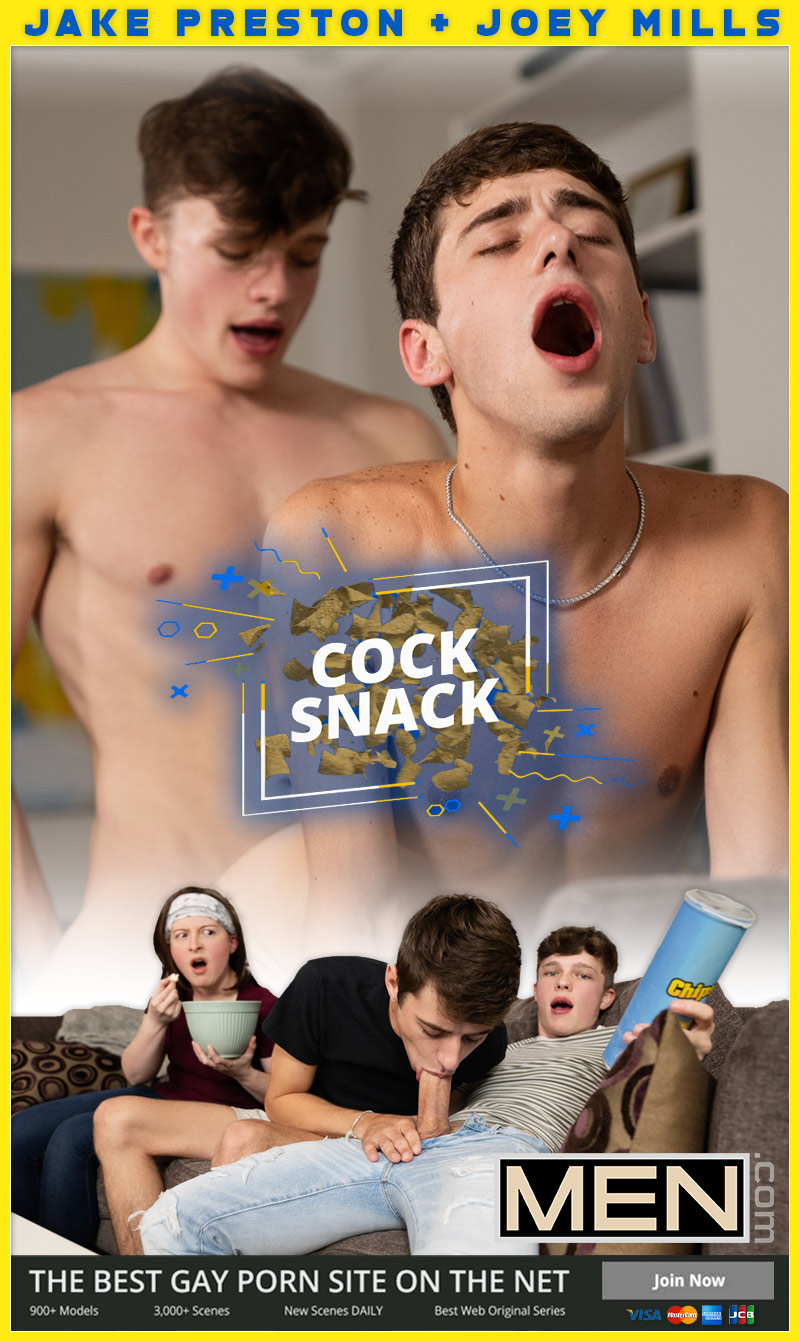 Jake Preston Fucks Joey Mills at Men.com:
Before twink Jake Preston joins his roommate Joey Mills and Joey's girlfriend on the couch for a movie, he has to get a special snack… a chip can with a hole in the bottom!
Joey Mills reaches in for a crunchy snack and finds Jake Preston's hard cock instead, jacking him till he cums. Jake's still hard, and Joey gives him a sneaky blowjob behind his girlfriend's back. The top rims Joey on the couch, then shows him just how good his hard dick feels in his hole.
Joey Mills gets fucked doggystyle and in spoon position, then rides Jake Preston till he cums all over the couch. Time to get dressed before they get caught!
Watch as Jake Preston Fucks Joey Mills at MEN.com
Watch as Jake Preston Fucks Joey Mills at MEN.com