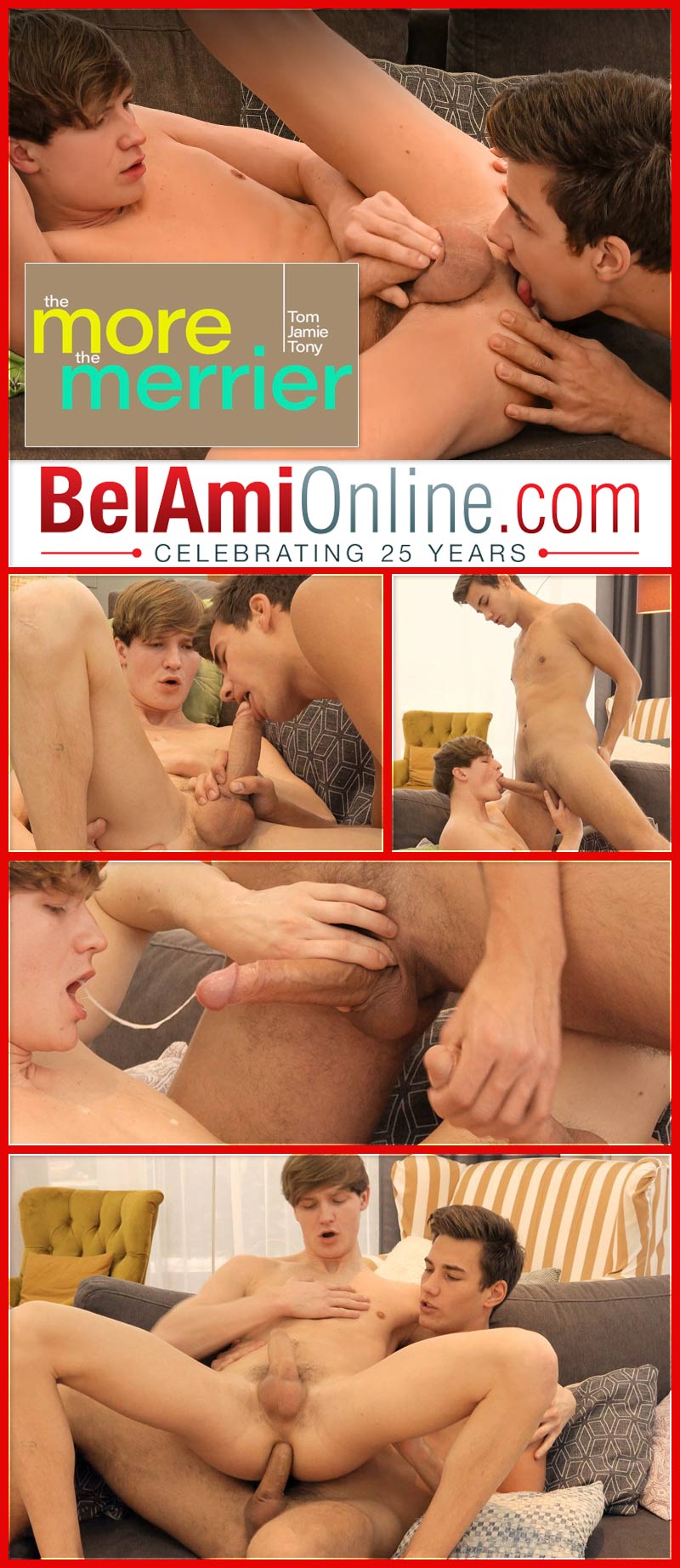 Tom Houston and Jamie Eliot in 'The More The Merrier' at BelAmi Online:
This week we have the unbearably handsome Tom Houston back with us as the start of this double-day special. In part 1 he is with Jamie Eliot (aka Antony Carter) as they attempt to make the best out of what is truly a horrible fall day. While it is cold and wet outside, it certainly seems to be getting hot inside.
For part 1 Tom is getting his wish and fucking Jamie in a scorching, cum-filled scene.
BelAmi's 'The More The Merrier', Part 2:
For part 2, our insatiable pair is joined by Freshmen recruit, Tony Zuko (aka Jaro Stone). Our horny pair of lovers from part 1 then take turns in making sure that Tony is stuffed full of enough dick to keep him satisfied for at least a week! Although we have not yet seen a lot of Tony, he will; be back a bit more often next year over on Freshmen, but for now we hope you enjoy his bottoming skills here today.
…
Watch Tom Houston and Jamie Eliot at BelAmi Online