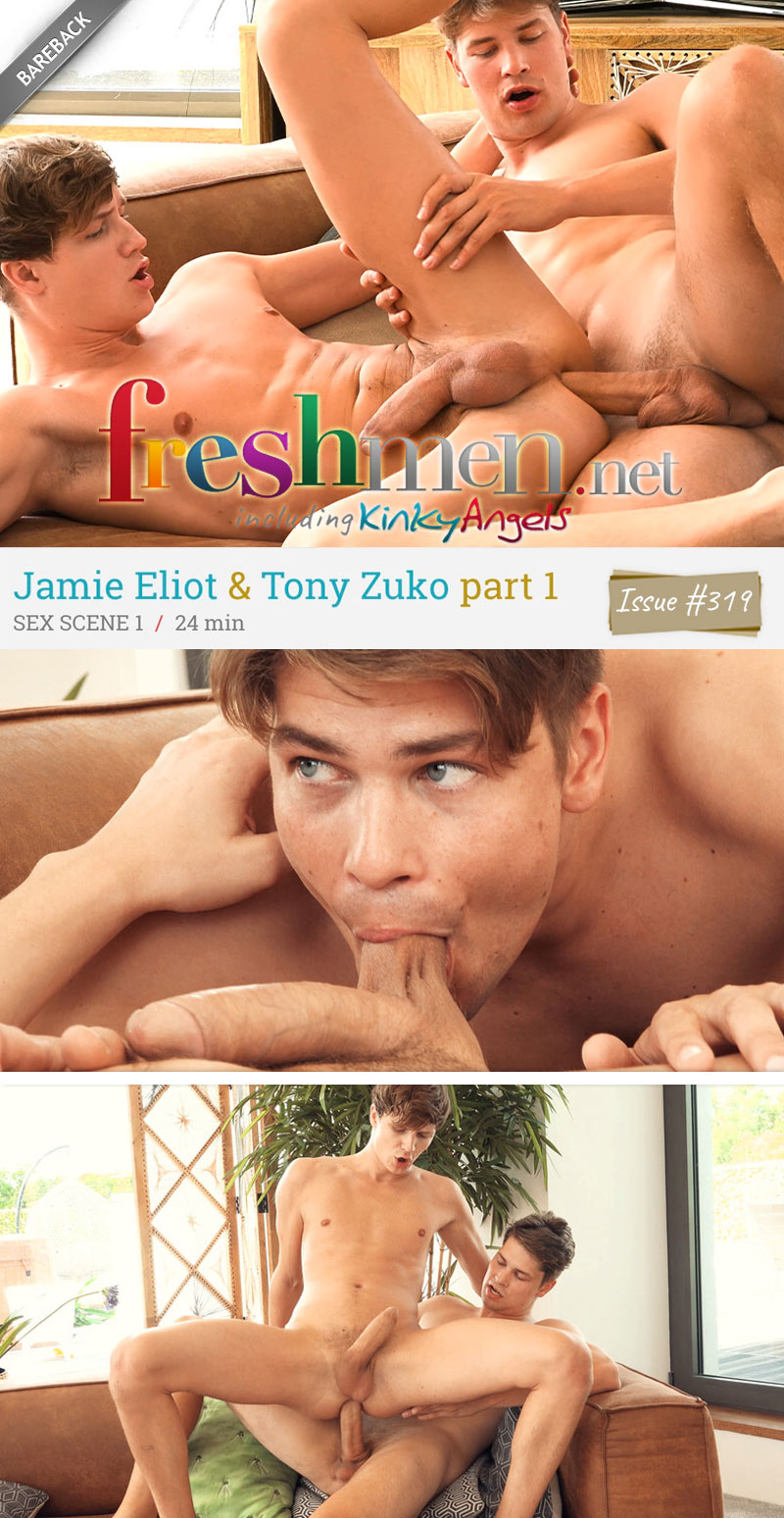 Tony Zuko Tops Jamie Eliot in 'Scene 219, Scene 1' at Freshmen:
It is no secret that Jamie Eliot loves huge dicks. Today, he is promised a new massive cock to have fun with and just has to wait for the new boy to arrive. When Tony Zuko comes to the apartment and is introduced to Jamie, we find out that this is the very first video he has ever done for us.
Jamie Eliot is excited to finally discover what is Tony Zuko hiding in his pants and starts to seduce him without hesitation. They kiss and then Jamie begins to work on the contents of Tony's pants. After Tony sucks his partner's dick, it is Jamie's turn to satisfy Tony.
After a deep blowjob, Jamie Eliot offers his butt for some deep fucking. He handles this XL dick really well, taking it balls-deep. When neither can hold back anymore, they both shoot nice creamy loads.
Watch as Tony Zuko Tops Jamie Eliot at Freshmen
Watch as Tony Zuko Tops Jamie Eliot at Freshmen