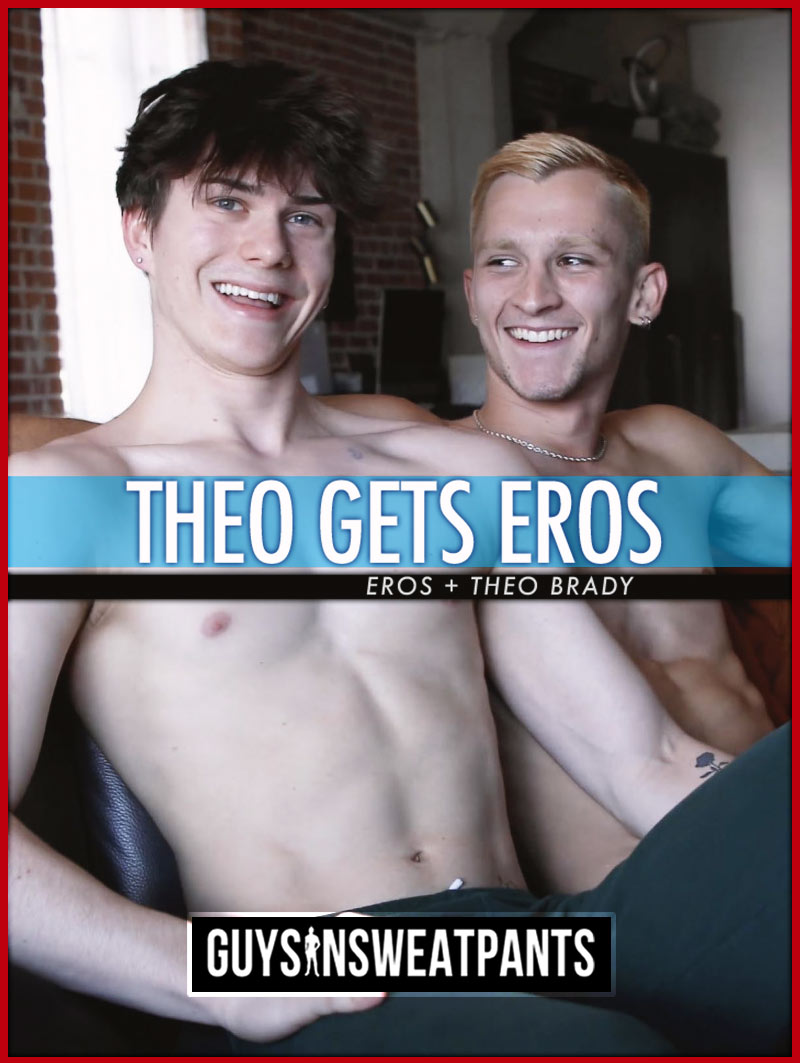 After over 3 years, Theo Brady is back! And just in time for his welcome back gift to arrive– this adorable, innocent looking boy next door, Eros. Except Eros is anything but innocent once you get him in the sheets.
"I like to be disrespected in bed" is probably one of the hottest things I've heard someone say when asked what kind of sex they like.
Theo Brady power fucked this boy in every position they got in, and Eros loved every thrust of it! Their fucking was a perfect mixture of passion and disrespect that left Eros covered in both of their loads and smiling ear to ear.
Welcome back, Theo Brady, and welcome to the team, Eros!
Watch as Theo Brady Fucks EROS at GuysInSweatpants
Watch as Theo Brady Fucks EROS at GuysInSweatpants