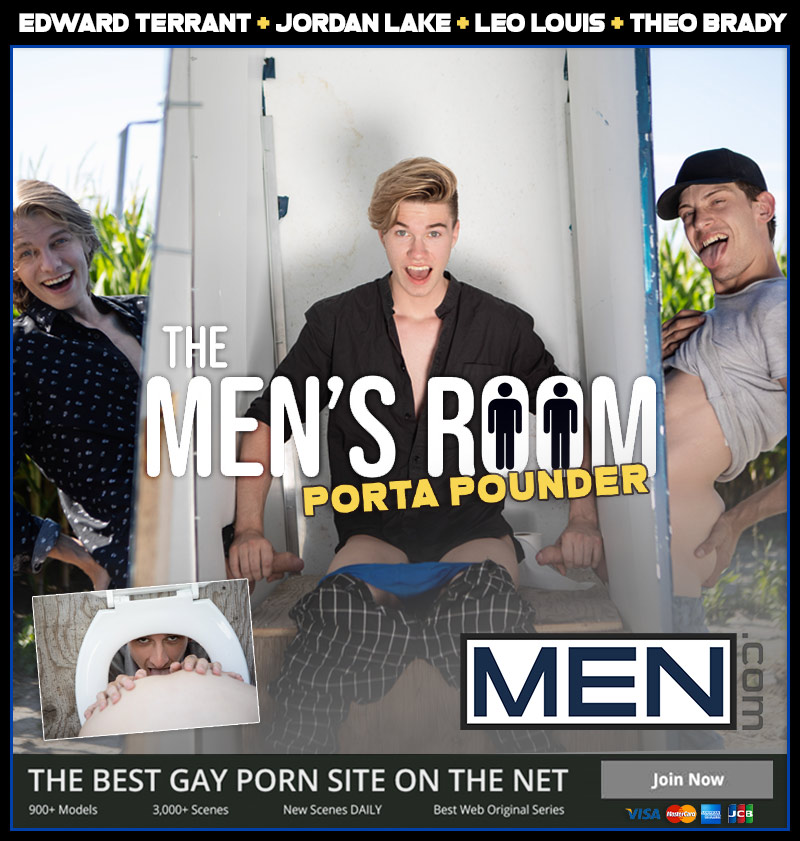 Edward Terrant, Jordan Lake, Leo Louis and Theo Brady in 'The Men's Room: Porta Pounder' at MEN.com:
Theo Brady and his buddies (Edward Terrant and Leo Louis) have built the ultimate prank: a fake porta potty. Now all they have to do is wait with their cameras out for an unsuspecting mark to step inside. Once twink Jordan Lake sits on the seat, he's shocked by dicks coming at him from either side while Theo fingers his hole.
The guys tear down the walls, leaving Jordan Lake with his pants down, but Theo Brady walks him home to give him a prize for being such a good sport.
Jordan Lake sucks the top's cock, then Theo Brady drills him in doggystyle. The bottom rides the tattooed hunk, and Theo pounds the cum out of him in missionary, then finishes on his face.
Watch Edward Terrant, Jordan Lake, Leo Louis and Theo Brady at MEN.com
Watch Edward Terrant, Jordan Lake, Leo Louis and Theo Brady at MEN.com