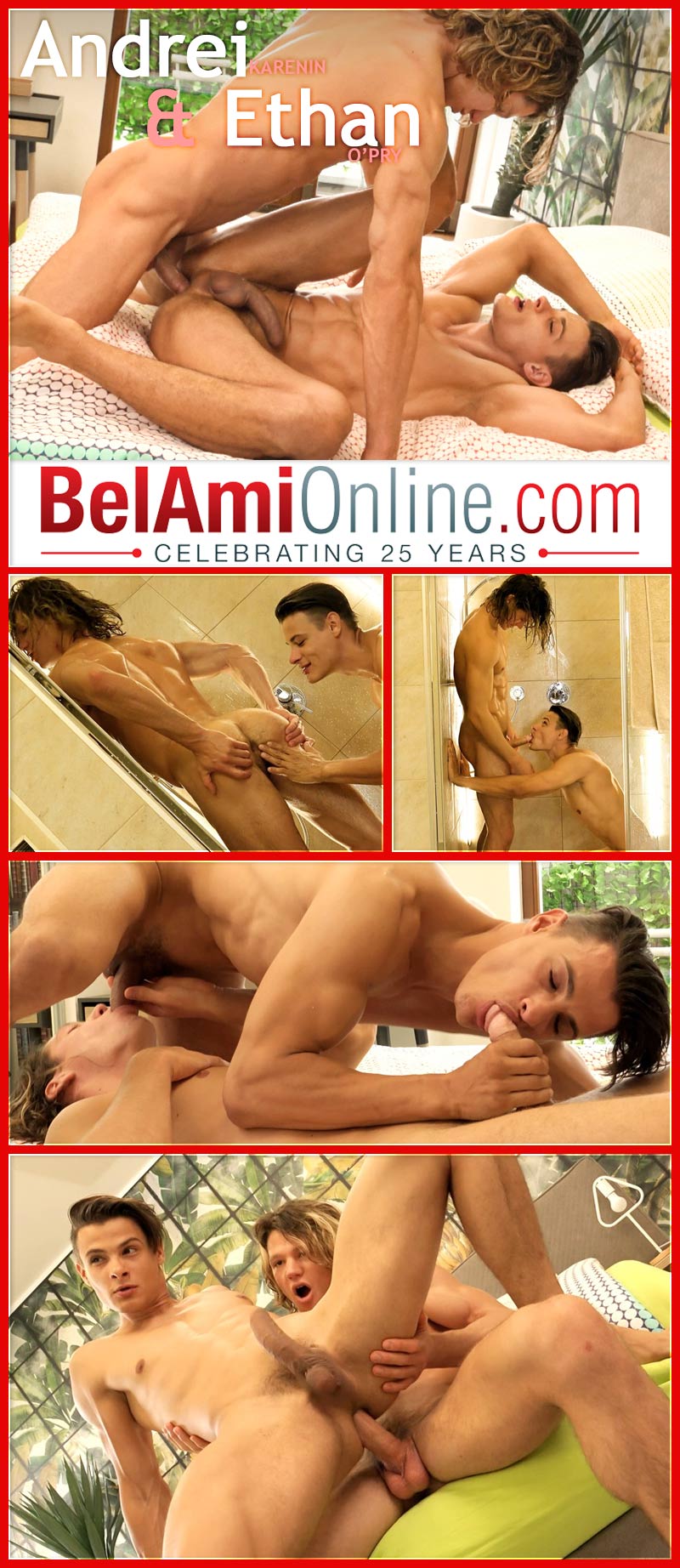 Ethan O'Pry Fucks Andrei Karenin In 'A Raw and Steamy Encounter' at BelAmiOnline:
BelAmi's two stars, Ethan O'Pry and Andrei Karenin, were together in a mini orgy earlier this year. We enjoyed their performances so much that they have come back for a repeat encounter just by themselves.
Straight from the shower to the bed, this is a non-stop display of horniness at it's best. Both of the guys have a bit of raw sexual animalism about them. So, expect some fireworks as Ethan O'Pry lays claim to Andrei Karenin's ass and fucks him to the very heights of pleasure.
Watch as Ethan O'Pry and Andrei Karenin at BelAmiOnline
Watch as Ethan O'Pry and Andrei Karenin at BelAmiOnline