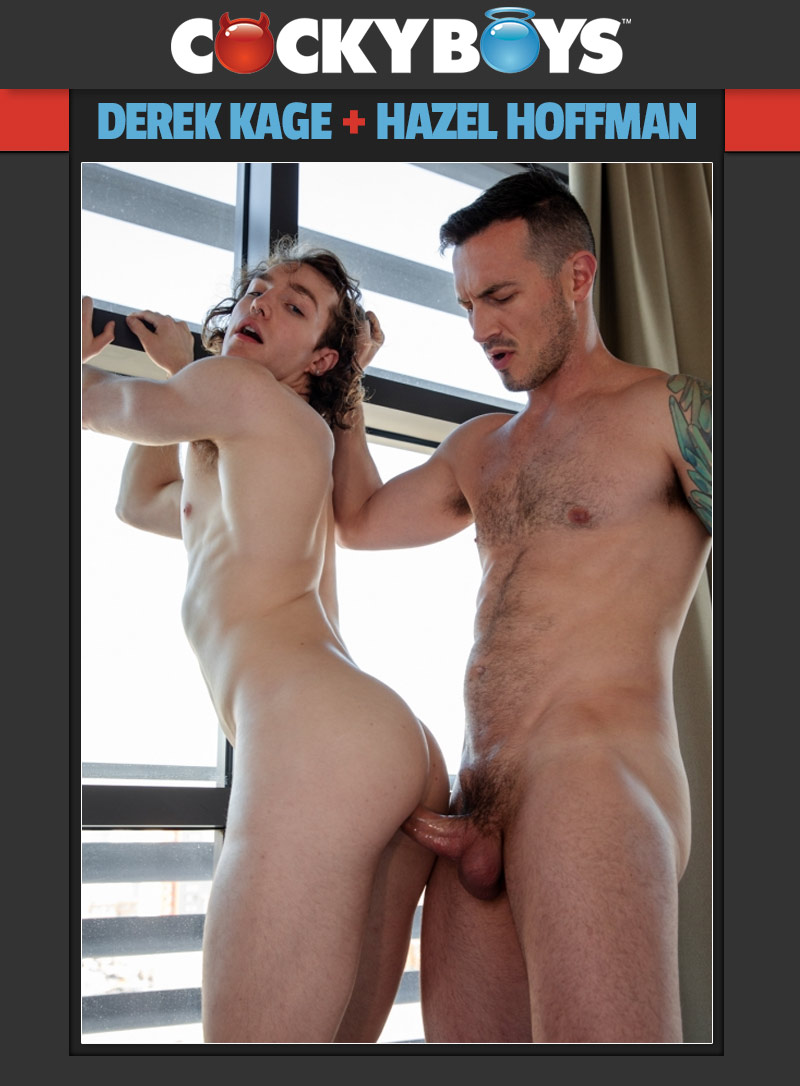 Derek Kage Fucks Hazel Hoffman with Mind-Blowing Passion at CockyBoys:
Derek Kage and Hazel Hoffman set the bar high with intensely sensual and vivid verbal foreplay even before they get naked! Fortunately, they maintain this intensity as they actualize their hot encounter that their sex talk promises. Hazel is all about pleasing Derek, by worshiping his body, and happily servicing his uncut cock.
Derek Kage soon commands Hazel Hoffman to strip and show off his beautiful ass and when Hazel shows his hole, Derek's lust drives him wild. He eats out Hazel's hole and cock teases him before he finally fucks him and takes charge pounding him. And, Hazel soon pleases Derek even more by fucking himself on his cock
In turn Derek Kage sucks and rims Hazel Hoffman before he returns to fucking him all over the bed until he gets him on his back. Asserting himself with a little manhandling, Derek finally fucks a load out of Hazel and after feeding it to him, he shoots too, saving some of his load to breed him. At the end of this memorable encounter,you will see just how happily satisfied these two are.
Watch as Derek Kage Fucks Hazel Hoffman at CockyBoys
Watch as Derek Kage Fucks Hazel Hoffman at CockyBoys