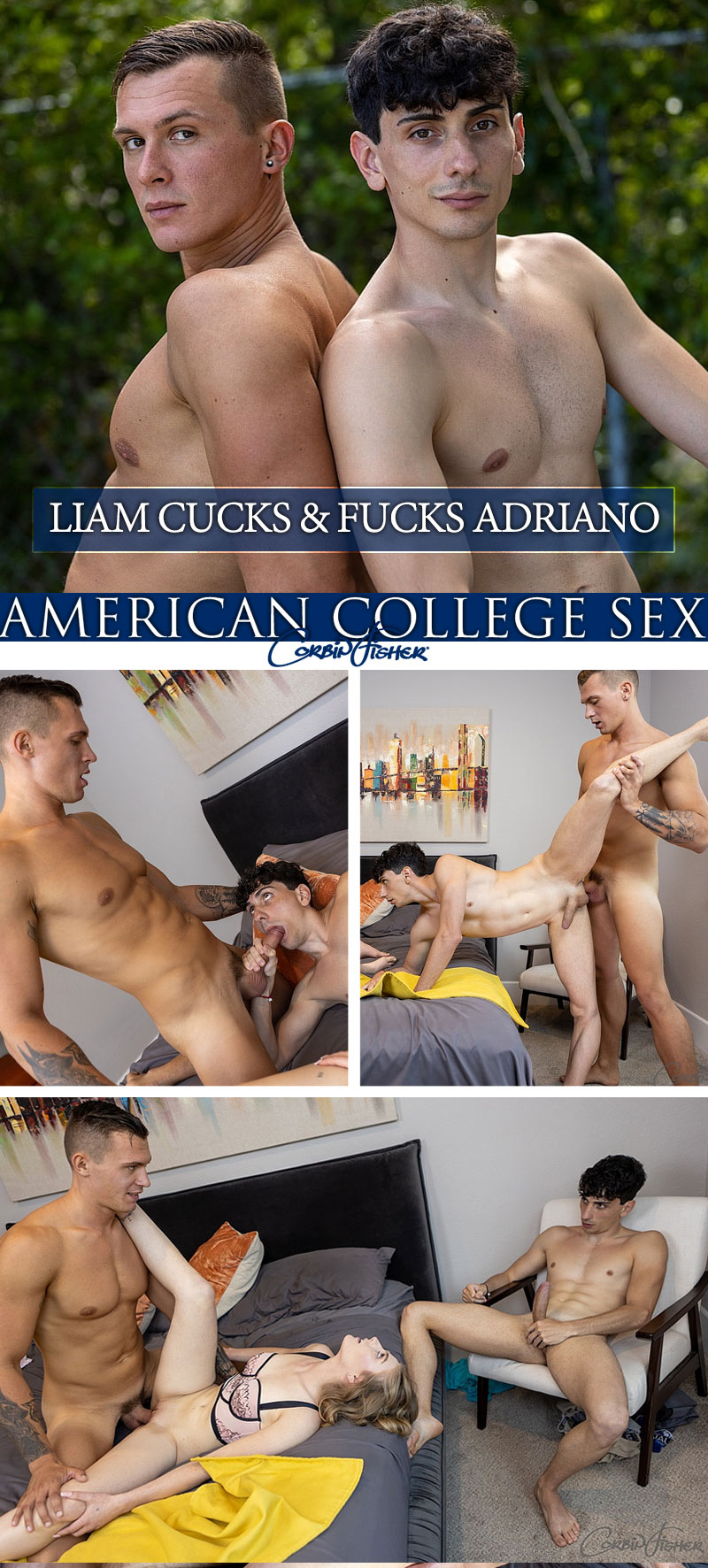 Liam Cucks & Fucks Adriano at Corbin Fisher's American College Sex:
We've talked about how the seemingly shy and quiet Adriano (aka Alessandro Drago) takes on this look of intensity the hornier he gets and the more he gets caught up in some action, and we find out in this episode that's just as true when he's watching another guy get it on as it is when he's getting it on himself!
Seeing another guy go at it, up close and in person, is precisely what Adriano finds himself doing here as fellow hung, uncut stud Liam treats Adriano to a show with some cucking action. While you'd think a horny stud like Adriano would be going through pure torture having to see Liam have all the fun, it turns out Liam puts on one hell of a show and Adriano can't help but love watching him in action.
Don't feel too bad for Adriano having to sit back and watch, though – Liam soon invites him in to the mix, and then we're all treated to the up close sight of Liam's big dick sliding in and out of Adriano's mouth, then pummeling Adriano's hole!
Watch Liam Cucks & Fucks Adriano at Corbin Fisher's American College Sex
Watch Liam Cucks & Fucks Adriano at Corbin Fisher's American College Sex